01 September 2015 // Florine van Rees //Rotterdam
//

STUDIOVISIT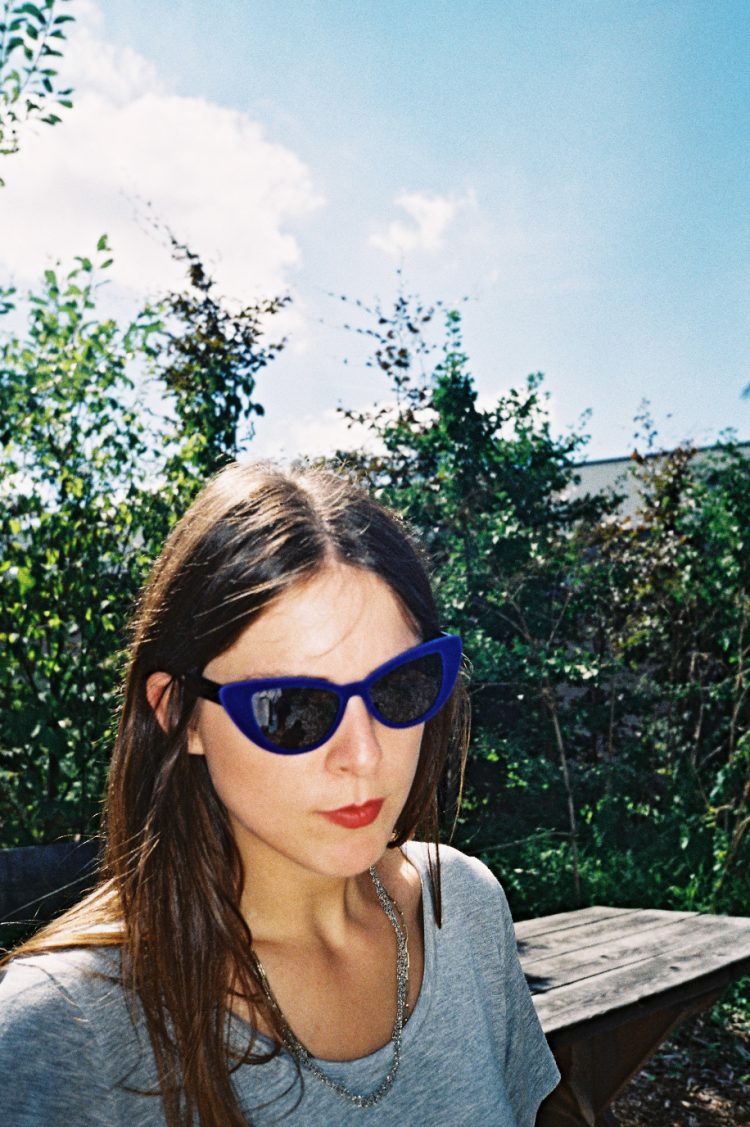 It has only been a couple of weeks ago that the talented Stella Verdult came back to her hometown Eindhoven in The Netherlands, after some turbulent fashion years in both Spain and Paris. We know Stella from art school, where all three of us studied fashion design. Serena and Stella have been classmates all four years up there. After some years in which we spent time in other parts of the world, our paths finally crossed again in the inspiring city of Eindhoven. We meet up at her fresh new studio, placed in a part of her brothers' atelier but made separated and with a totally different vibe. Her brother organizes social-cultural interventions and everything that has to be designed for those events. When you open a homemade glass filled door, you enter Stella's world. Soft colors mixed with a lot of white and with details of wood.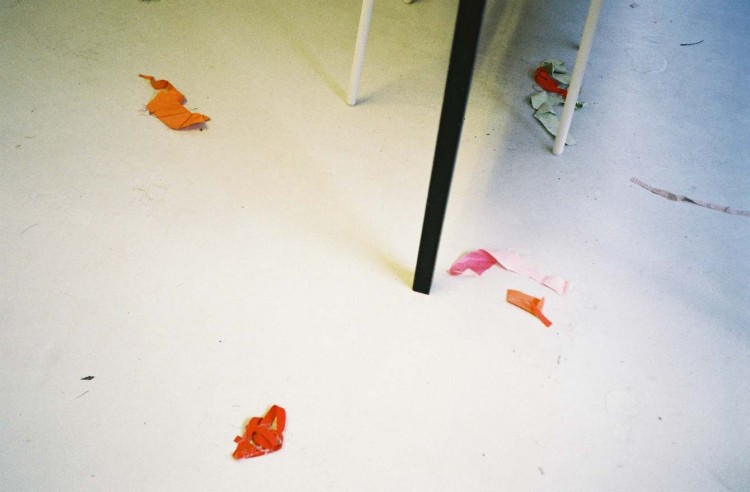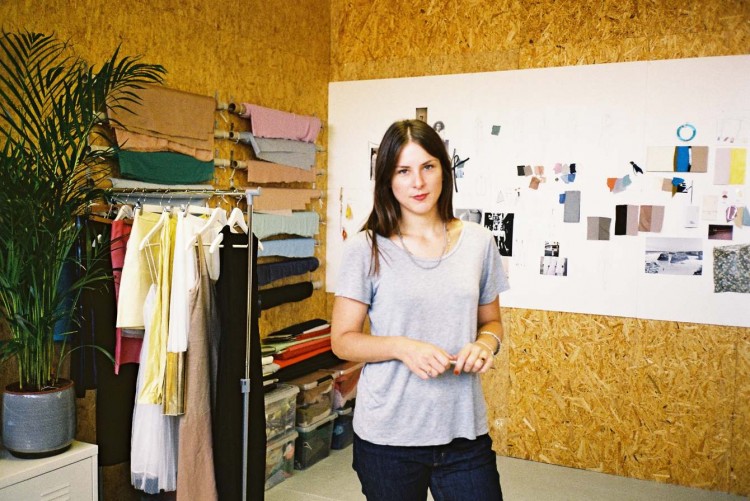 With the company of 2 glasses of apple juice, we start catching up. Five years have passed since Stella graduated fashion school and left for Paris. "My main goal in my career was to become the best assistant designer there was. Through my internship address, namely the atelier of fashion designer Felipe Oliviera Baptista, I found myself doing an interview for the position of assistant designer at Lacoste, where Baptista is the creative director. My French really wasn't that good, I basically bluffed myself through that interview, nodding every time I heard words like Photoshop, InDesign and Illustrator. It made me receive the job as assistant designer, I lived in Paris the next 2,5 years." Two years later Verdult received an invitation from ZARA for an interview for a design position at the fashion brand. "It started itching again, and I decided to take a chance and go for it." Stella lived in Spain for a short while when she was just a little girl and is fluent in Spanish. Her parents are both artists and currently living in Spain again. Her boyfriend was finishing his masters in Biology and initiated to pursue his studies individually in the north of Spain, where ZARA is based, which made the decision for Stella easier to pack her things, say goodbye to the beautiful Paris and start a new adventure in La Coruña, Spain.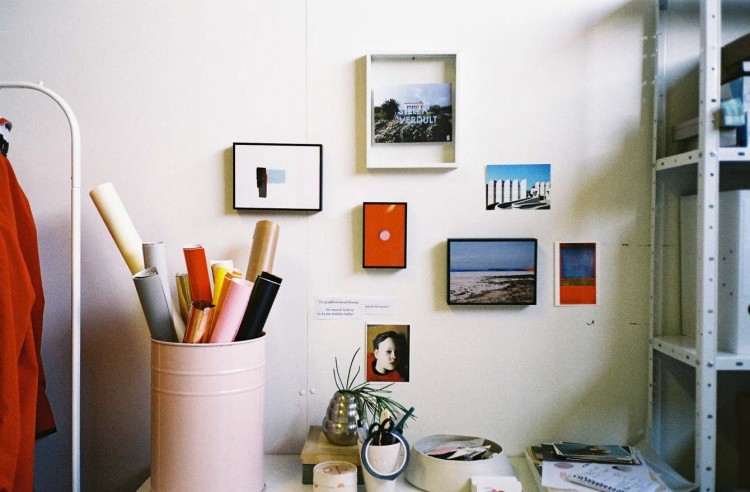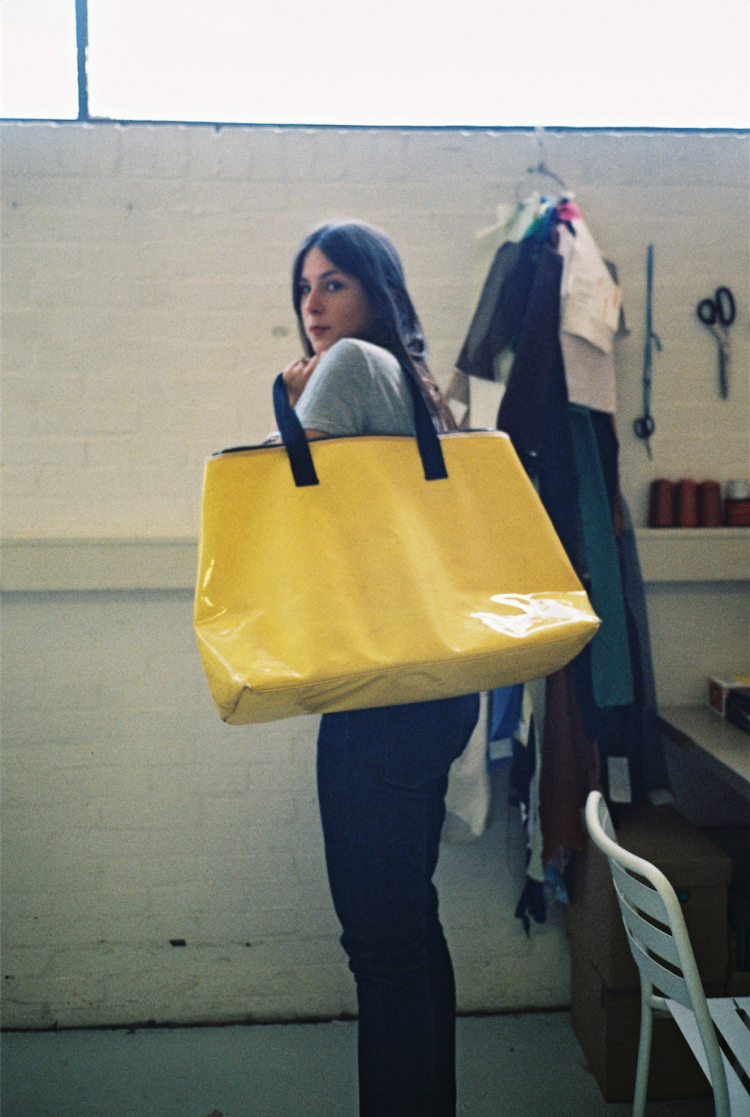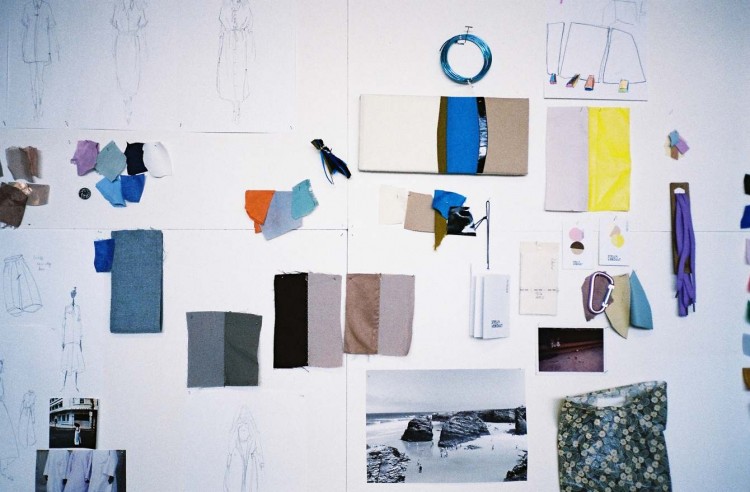 It is fascinating to hear about Verdult's work at ZARA and the way ZARA is working in general. "Basically everybody who worked at the company was living in La Coruña, a sweet idyllic Spanish city near the Atlantic Ocean. Having a car was obliged, since it was a forty-minute drive to a so-called ZARA city in the middle of nowhere. I could not even guess how many soccer fields you can compare it with; it was just huge." Everything you need to build collection after collection is placed at this one place in the north of Spain. Factory's, designers, cutters, marketing and management: everything was there and worked together one on one. Because everything is at one place and all belongs to Zara, fast and important decisions can be made and trends can be transferred to the collection in store within 2 or 3 weeks. The work Stella did as a designer contained a lot of different facets of the job. Besides designing (sometimes in illustrator, but mostly with a pencil within 10 minutes because of a deadline), she had a very essential and fundamental connection to the sales and marketing of the company. "They would share the sales numbers with us which was incredibly interesting. You could really see the differences between countries; it was anthropology sometimes that's for sure. The Spanish ladies are suckers for all over flower prints while the Dutchies prefer basics. With that information I kept on improving my designs for every type of woman."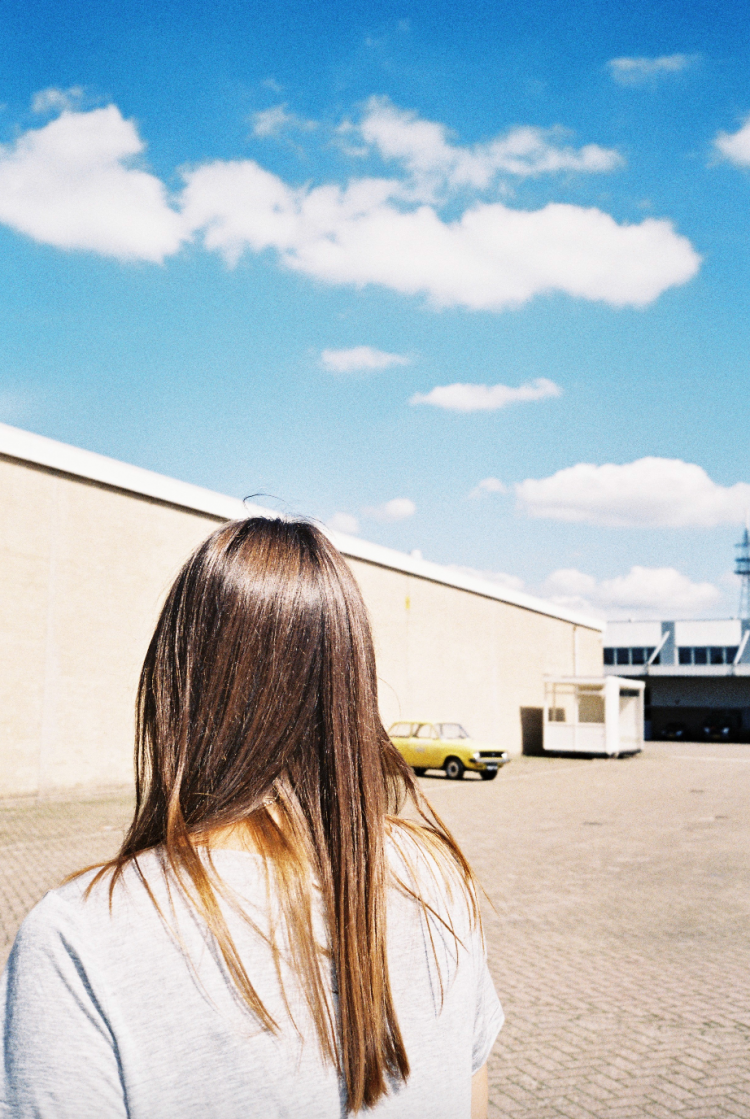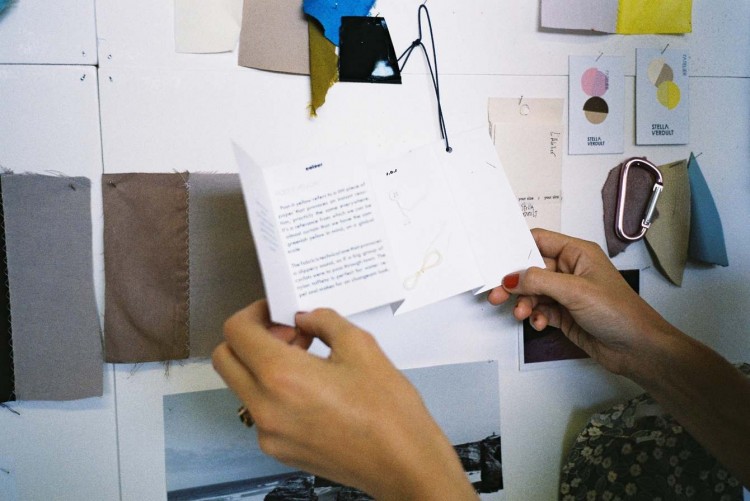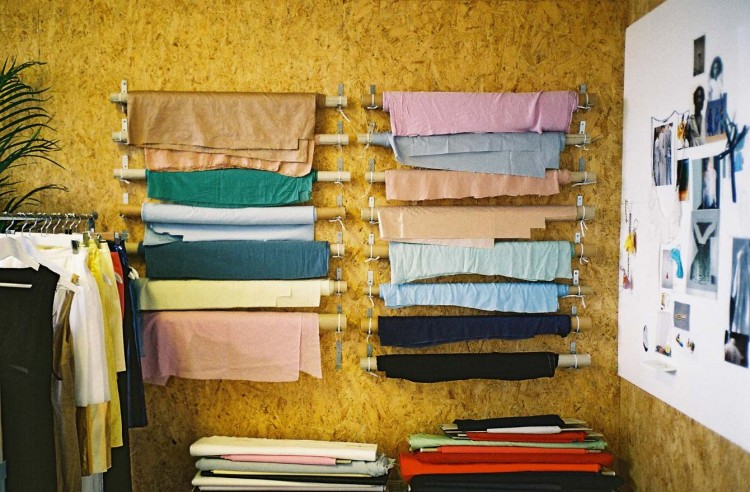 After two years of working for ZARA, Stella felt it was time for something new but known. Together with her boyfriend, she moved back to Eindhoven to start working for herself. "It was an amazing opportunity, working for a firm like ZARA, I definitely learned a lot. But at some point it kept on disappointing me how much of my designs were cut just to make it cheaper. It was enough for me." Verdult made her own studio inside of the already excising studio of her brother Rocco and decided to work for herself and make unique pieces of clothing for every body type. "It was great having all the sales insides at ZARA, but it made me wondering even more who these women [customers] were. I missed the direct contact with them and wanted to know what they personally wanted in a piece of clothing." That's when Stella decided to make everything in "your size" and measure every customer by herself before making a custom made piece. Everyone can pick their own color of fabric as well, regarding to some samples Stella has at her studio. When the design is finished it contains a final "Just for you" touch of a little booklet that explains the design and everything that is used to make it perfect for you. As she says for herself: Comfort is everything. The collection is a division between a shirt, dress and a coat, all possible in different colors and in your own size. The first item Stella made for the collection was a shirt in hospital-green. She has two fashion students working for her in their own home on their own time and on a freelance basis. They help with the personal patterns and the confection. On the sewing and personal patterns; Stella herself has the contact with the customer. The idea of a showroom where people get measured for their personal item is something Stella really feels like pushing further.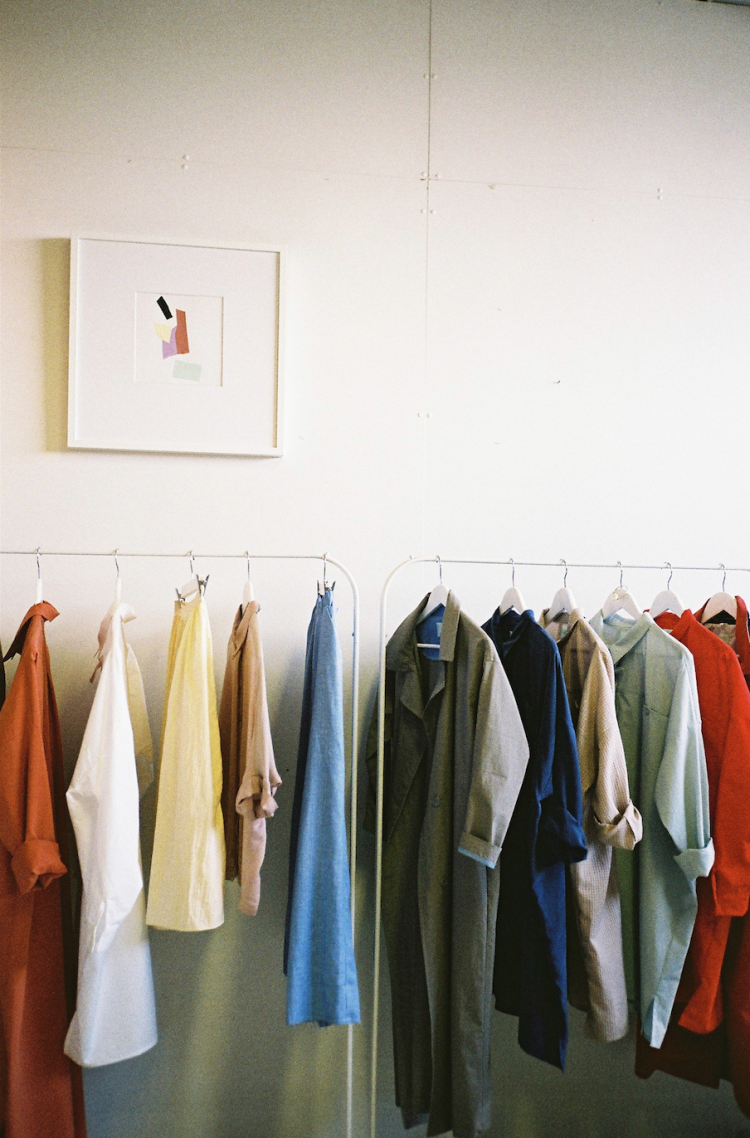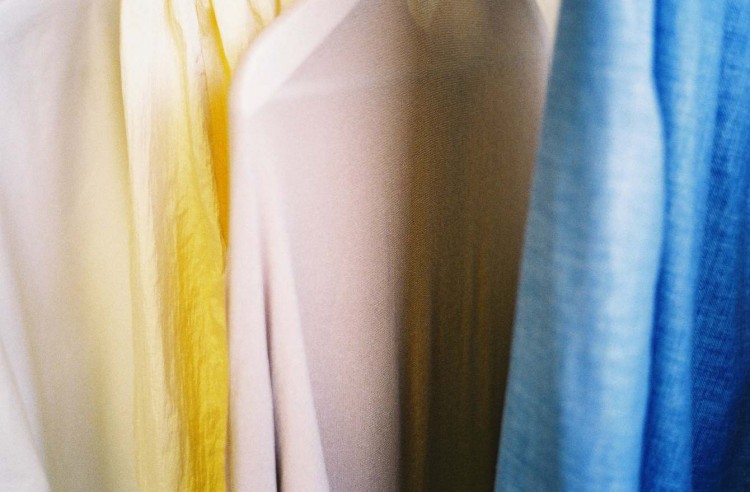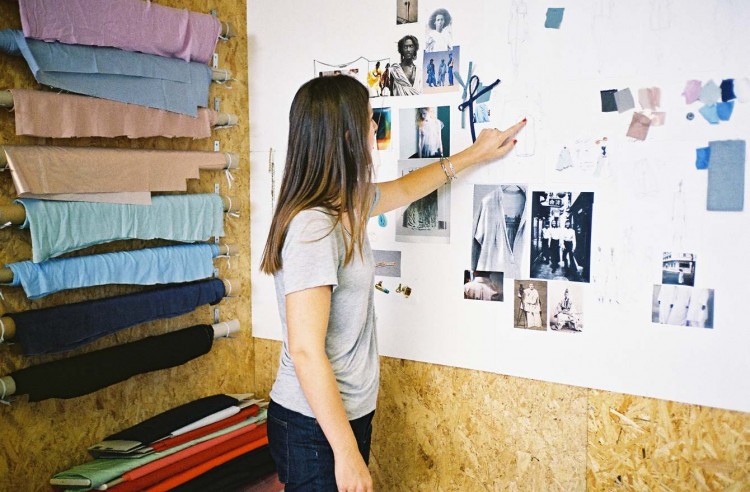 Stella's signature talent is her sensitivity for colors and everything that goes with it. Every detail in her studio is overthought and matches in a certain color palette. Elements of daily life are combined with beautiful pieces of fabrics and pictures that all go really well together. "Look at this cushion, isn't it just beautiful just by being a filling? I really wanted to keep it this way in stead of making a cover for it." Her real life mood board is something to keep on looking at, finding something new every time you watch. Verdult loves to make collages, something she is very good at as well. "The clothing I make and the color palette together with the fabrics do feel like collages themselves, as well as the fact that they mostly came out of collages. An example is de collage of colors in the frame hanging above the rack of clothing. That is a collage I really feel like using as a color palette for the next collection."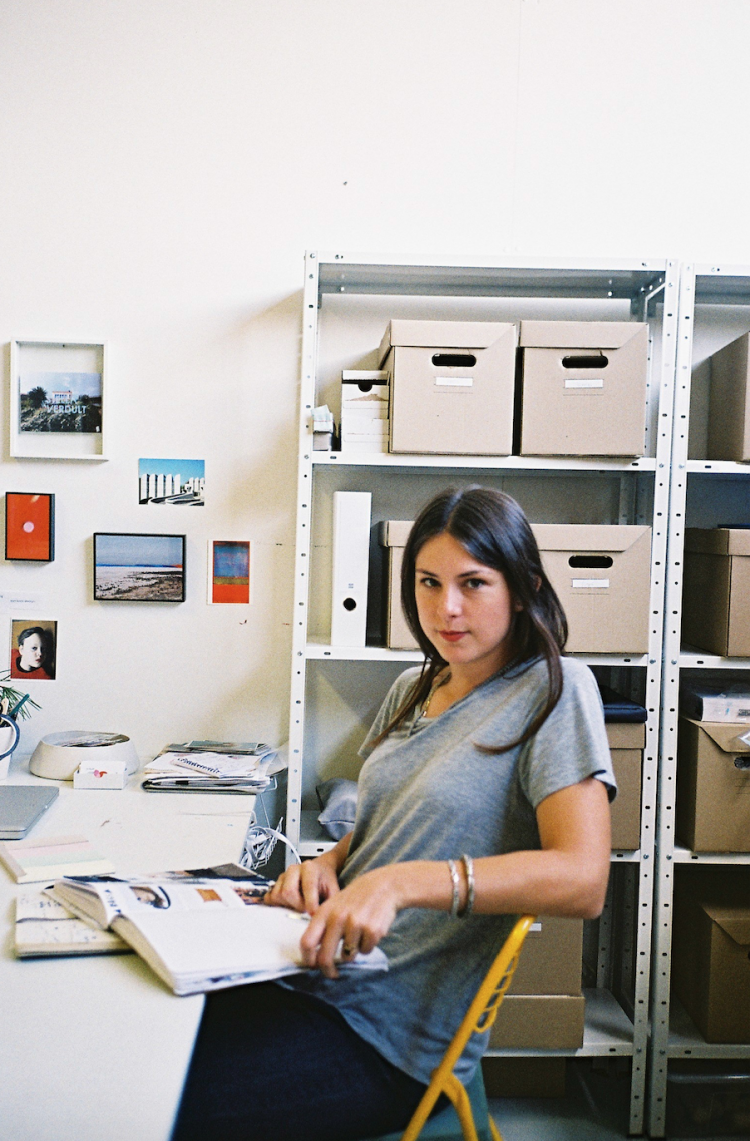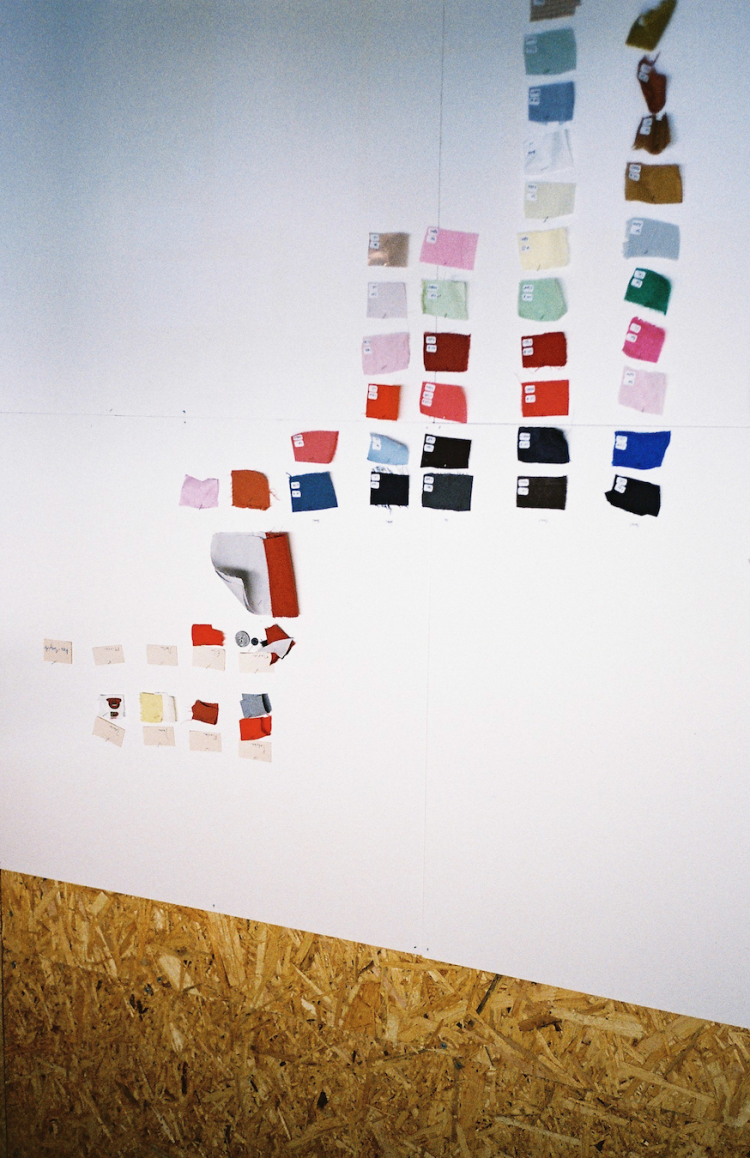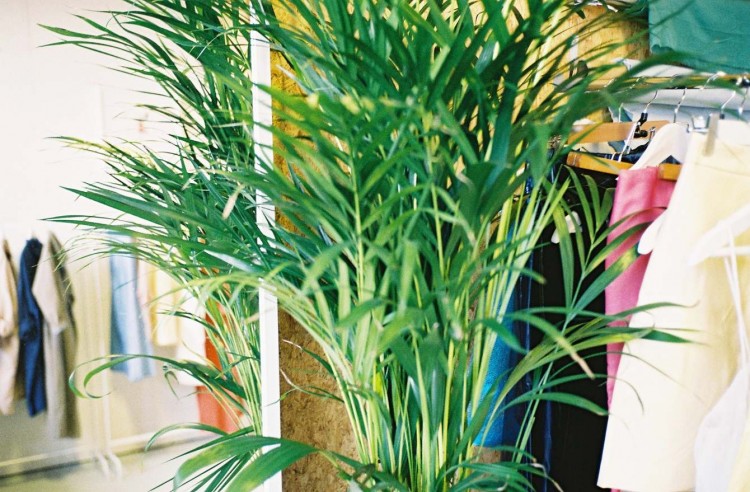 This year, Stella will be presenting her work during the Dutch Design week in Eindhoven at "Sectie C, from the 17th until the 25th of October.
Although her website is currently under construction you can follow every move she makes on Facebook and Instagram.
www.stellaverdult.nl

Facebook: Stella Verdult l'Atelier
Instagram: Stella_Verdult