20 August 2015 // Florine van Rees //Rotterdam
//

LINDA & BRUCE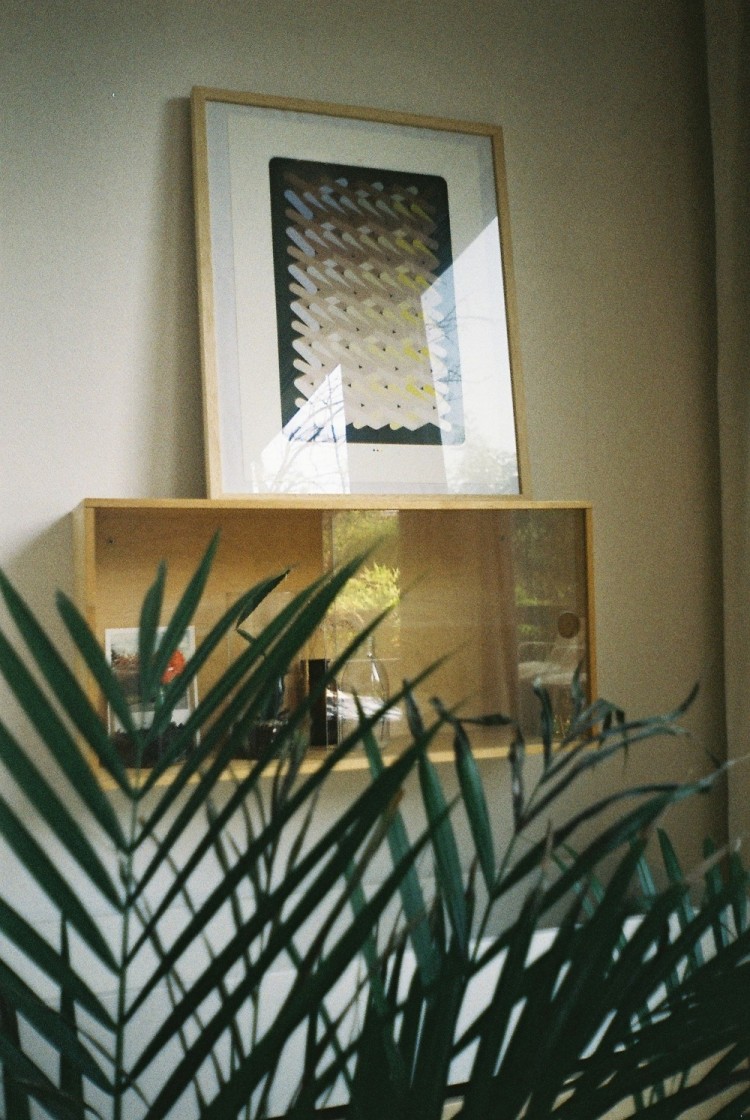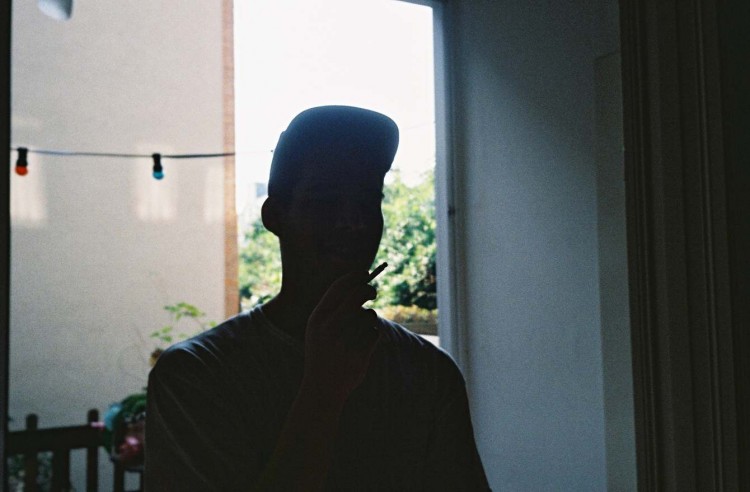 Linda and Bruce: one of Rotterdam's power couples. Both originally specialized in graphic arts, Bruce is a well-known typographer in Rotterdam. His handwriting can be seen on a lot of menu's, store window's and invitations. Linda is currently working for ZUS [Zones Urbaines Sensibles], an institute that focuses on urban plans and architecture and is working as an independent producer for event concepts, Together they own art gallery OPPERCLAES, a gallery and platform for young artists and designers, and just next door for these two! Bruce was living in Utrecht when they met each other in Rotterdam. He eventually moved to Rotterdam after finishing his studies. Linda was already living in Rotterdam for several years then. They are now together for already 7,5 years. The first house they rented was way to small to fit all their personal stuff, which meant that the searching for a new apartment was quite the priority. They ended up in the most beautiful palace in the west side of Rotterdam, a neighbourhood Linda really felt like going back to. The apartment is located in an original house that still contains its ornaments and cabinet spaces next to sliding windows that separate the kitchen from the living room. The two live on the ground floor, which gives them the extra luck to have a hidden garden that catches the last rays of light on the end of the day.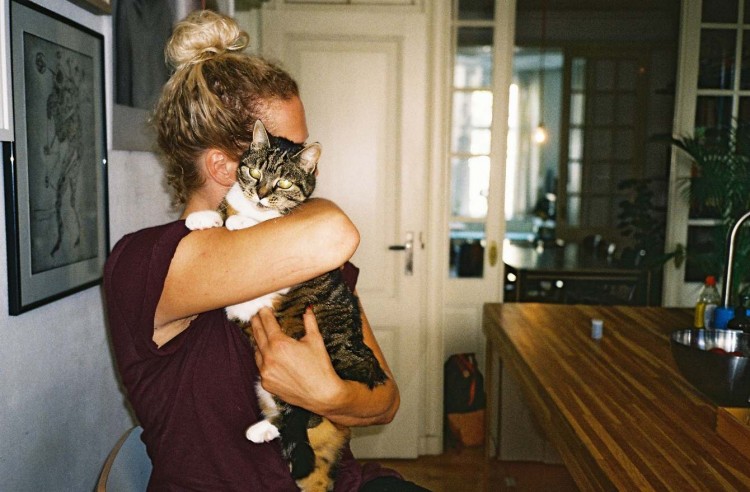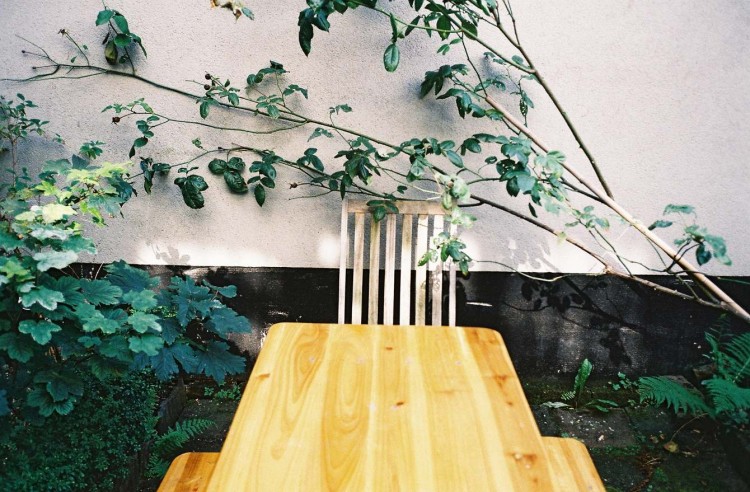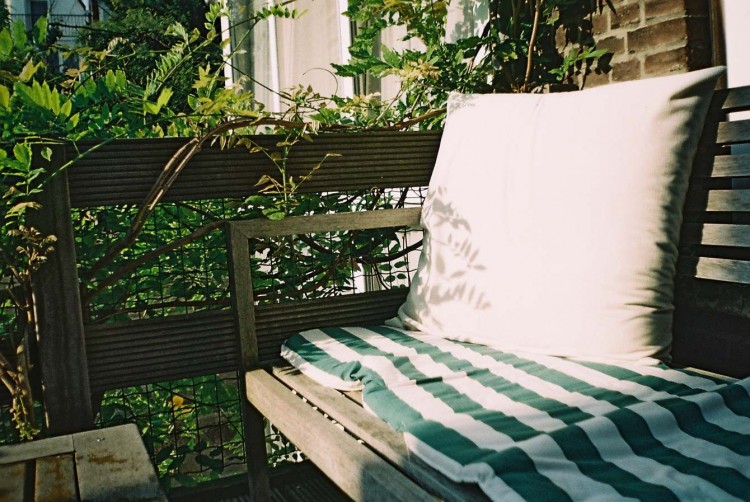 The apartment is spacious, something Linda and Bruce needed for showing their collection of personal stuff. You can see their love for art and especially for graphic design and illustration in every corner of the house. The walls are covered with prints they mostly showed at their gallery next door. A lot of them are presents from the artists and some of them are bought by Bruce and Linda. Linda's favorite is a black and white portrait made by Zahra Reijs. The kitchen inside of the house is immense and red. A nice place to cook, especially since that is one of Bruce's his hobby's. As he says himself: "My most important stuff are my cooking supplies like special knifes." Linda shows us a cabinet that belonged to her grandmother and explains that the mint-colored pillow covers are made with the remaining fabric of the wedding dress that her mother wore on her wedding. The cupboard showing an amazing collection of books is an old architectural one that has been bought for just a fraction of the original price at Scrap in Rotterdam – a very popular spot among artists in Rotterdam. A very significant sight in the house is the entrance, where you bump in a staircase covered with sneakers, a passion both of the individuals share. Together they own – hold it - a 150 pairs of sneakers!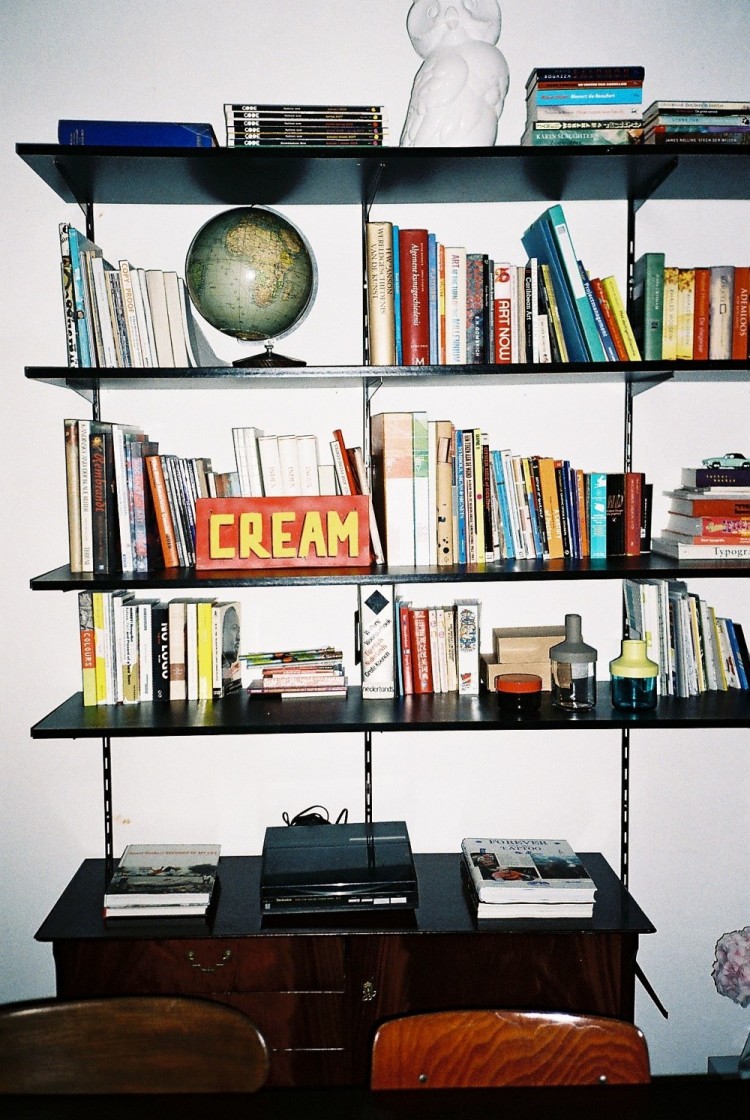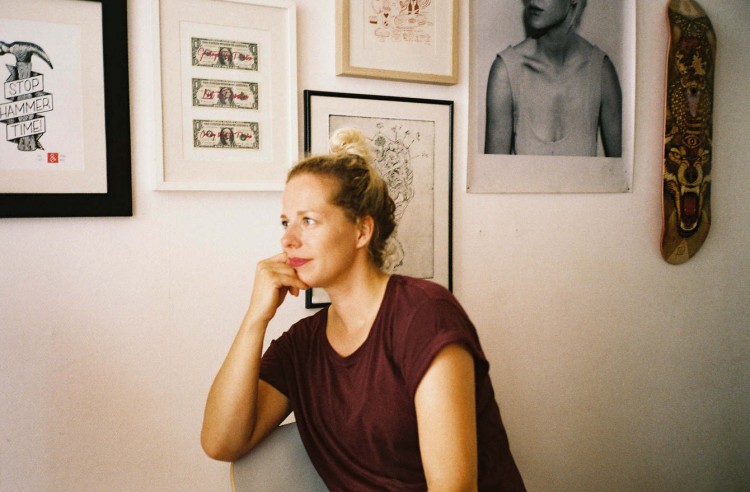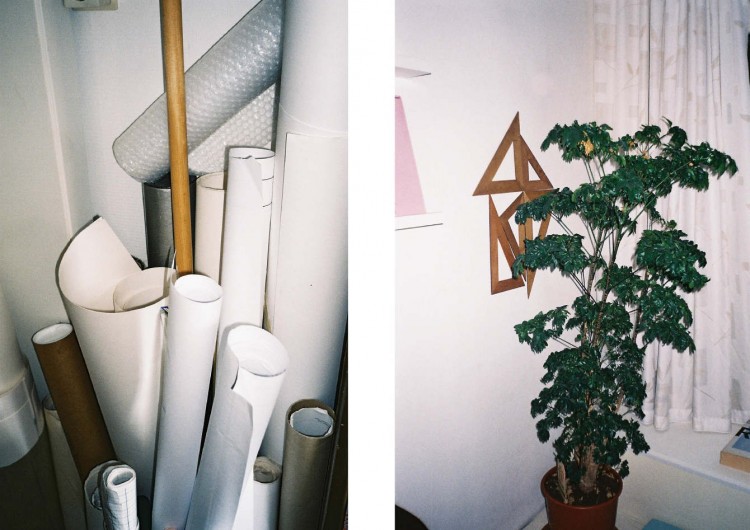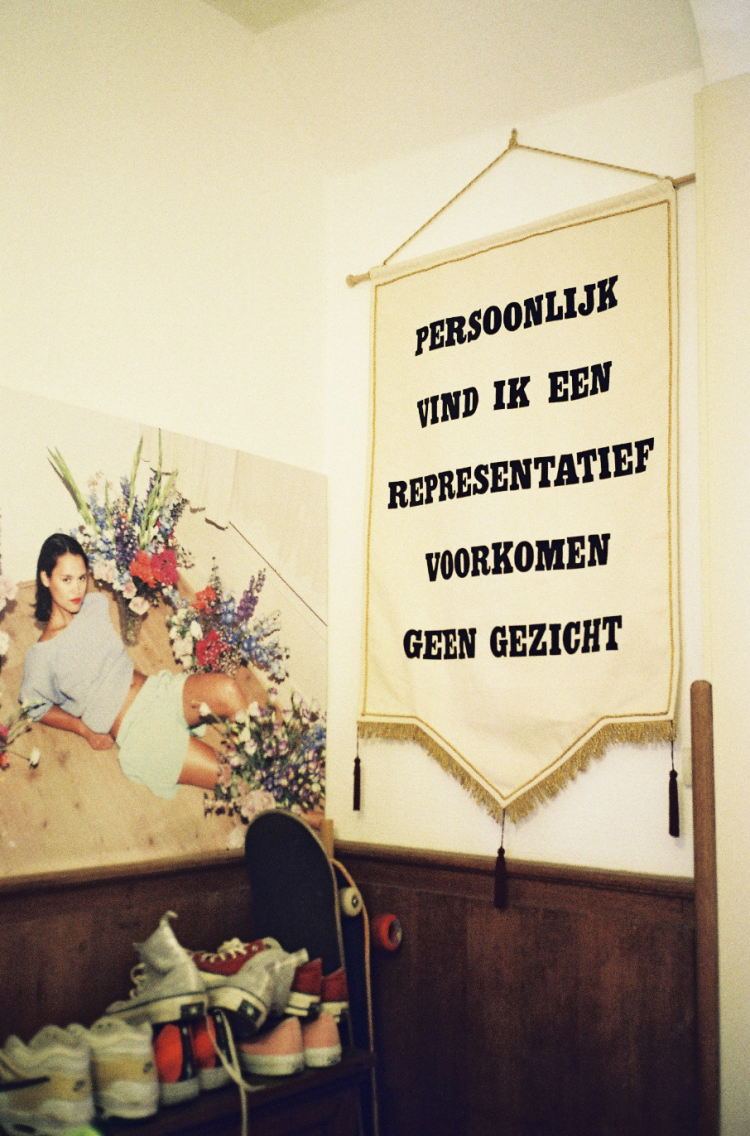 Text on fabric: Linda van der Vleuten (text in an aphorism by Peter de Groot), Flower photoprint: Zahra Reijs, Rotterdam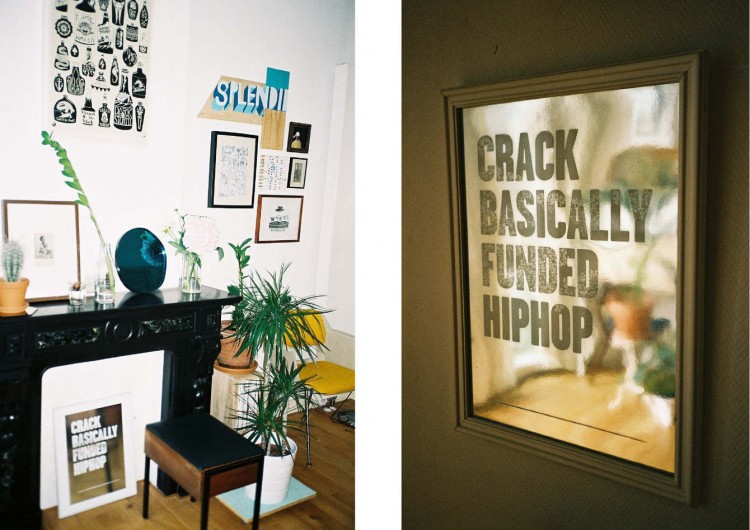 Text on mirror: Gianni de Fretes, Rotterdam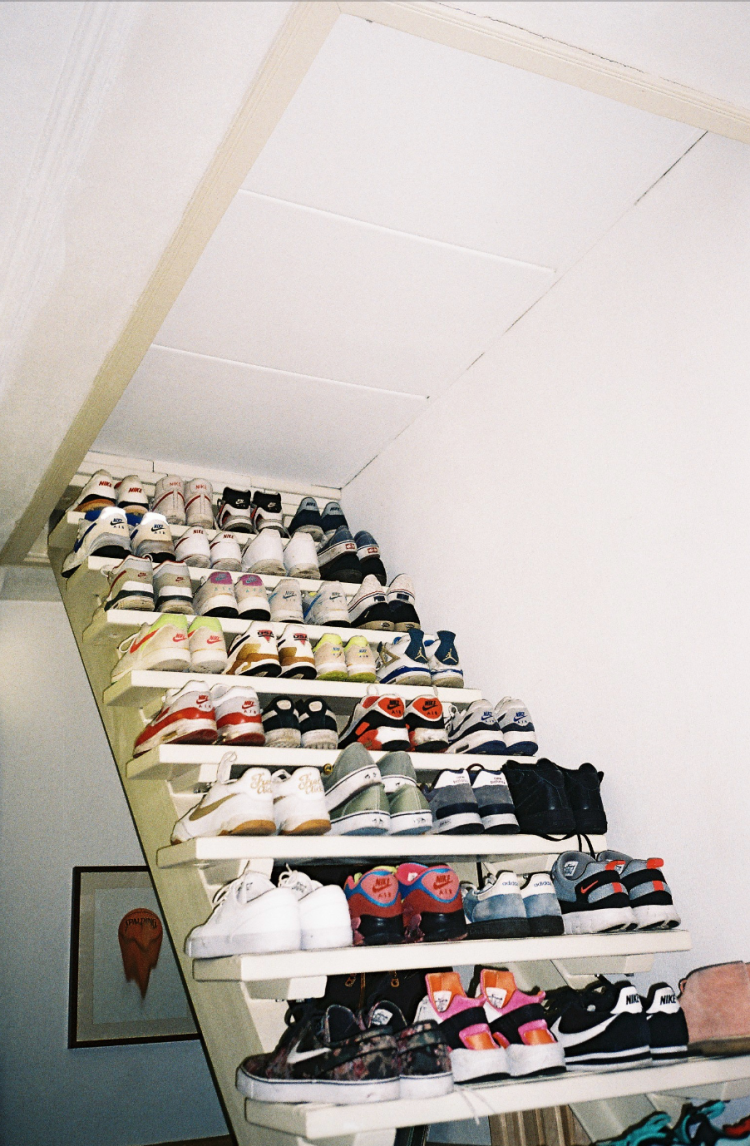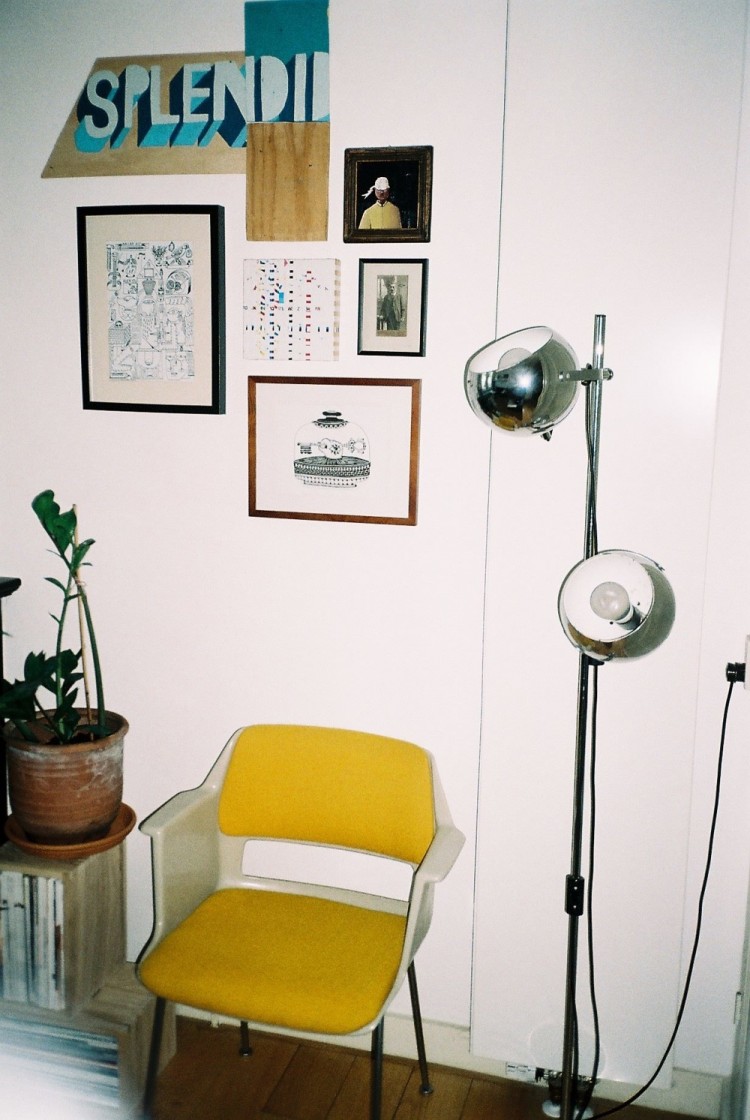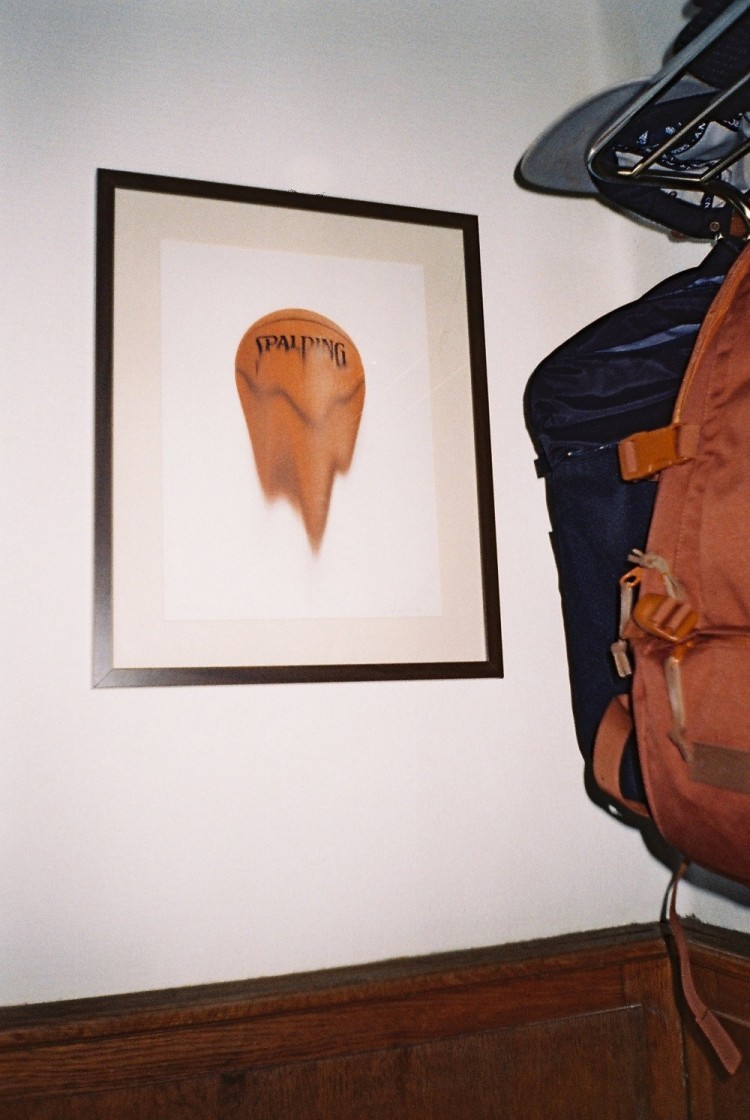 Dripping ball: Bas Koopmans (Baster), Amsterdam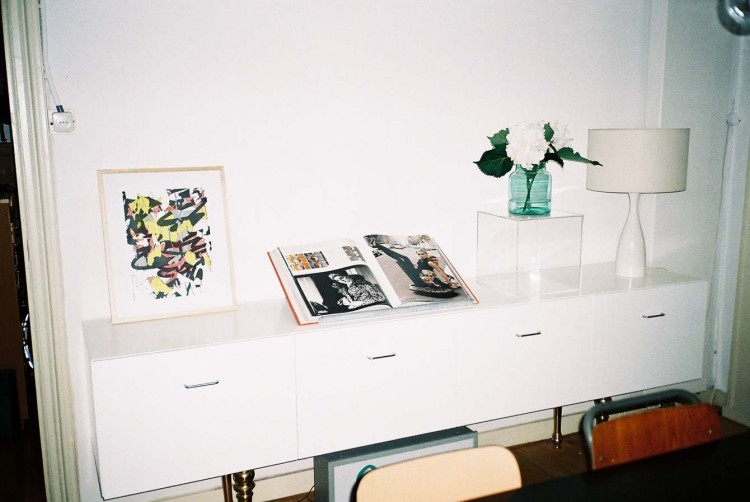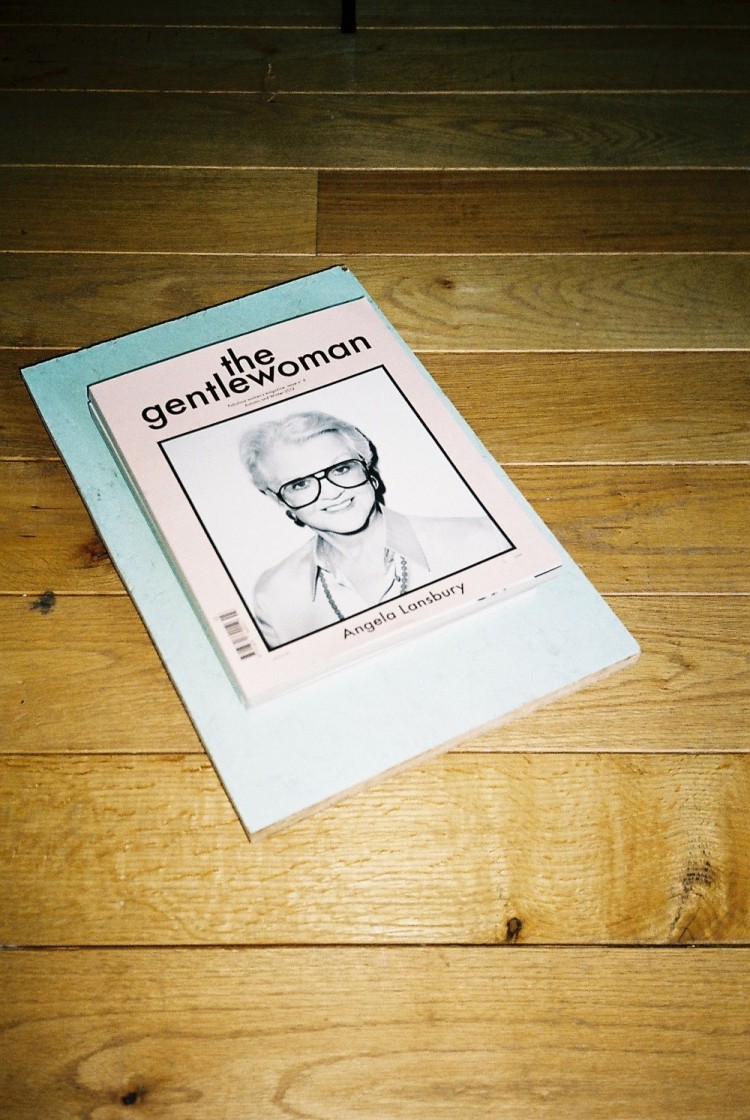 The house, and the couple as well, wouldn't be complete if it wasn't for Frodo, the cat. Being part of the family, she is perfectly happy on her property, not leaving it to far and too often. We actually took a family portrait of the three, for your information: Frodo is to be found behind the plants.
For more information about the work of the two, you can visit the next websites: