21 October 2014 // Florine van Rees //Rotterdam
//

HOUSEVISIT

Raoel Amier is a friend of us, we met each other in fashion school in Rotterdam. Now we all followed a different path that is crossing every once in a while, just like it did right now.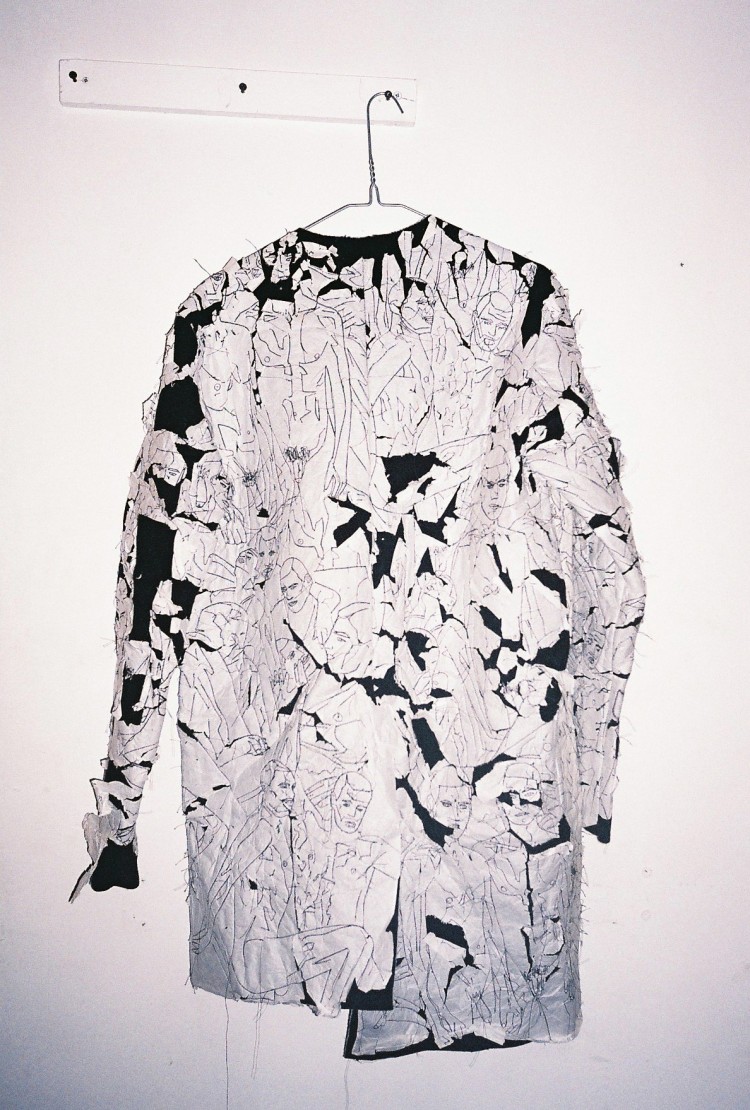 Raoel graduated in 2012 and got a lot of media attention with his eccentric an unique male clothing collection. The main theme in his collections are his muses of that moment. He likes to work with basic patterns of pants, jackets and sweaters. From here on he makes them his own by absorbing knits made by himself using his fingers, making his own prints by putting his painted fingers on fabric and making illustrations by using the sewing machine instead of drawing them.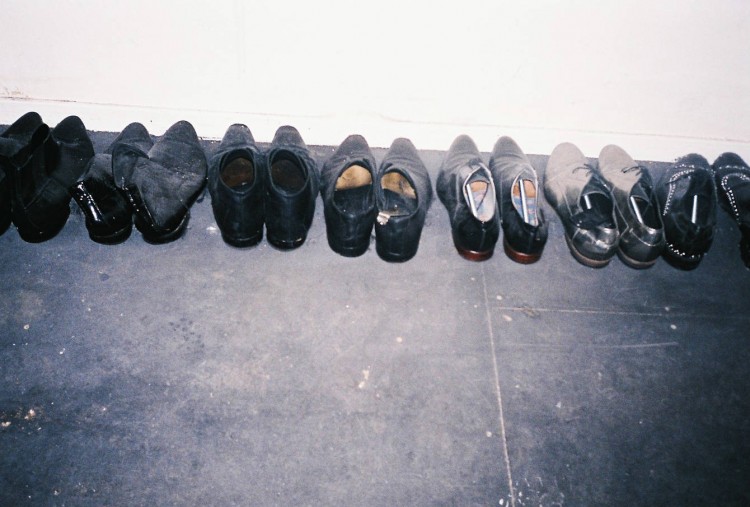 After having a small break, Raoel is working on a new collection again, something we were really excited about: a good reason to visit! In his new collection he is using beads to create a fabric and integrate it in a different way than we are used to see beads on clothing. He is now still making samples with the beads, but we can't wait to see the final result! Raoel his house is showcased as we know his collections. Lots of black and his open closet put out there as if it is a showroom in Paris. The rest of his house is really minimalistic, one wall is dedicated to the designs and ideas of his new collection, the rest is empty. Finally there is one picture of him when he was still a little boy, turned to the wrong side in the windowsill, with broken glass in front.
I think we can make the conclusion that Raoel his work is his life, since that's the personal part we see in his house, which looks more like a working studio. We cannot wait to see his new collection, that probably will be ready in june. We will keep you posted!