05 March 2016 // Anona van der Linde //Antwerp
//

MORE favorites FROM FASHIONLAND!

Here a handful of designers who showed some fascinating work in the last couple of weeks! The ready-to-wear fashion weeks are almost over, with the last shows this weekend in Paris - still some interesting shows to come (including my number one Céline).

I loved Lemaire's show; they do minimalism in a gracious way; not to boxy and straight, but feminine and natural. Lemaire consists of designers Christophe Lemaire and Sarah-Linh Tran; who are also partners in life. Great to know: they also have a collaboration collection with Uniqlo, where we can find some beautiful high quality, but affordable pieces; they did one last winter and they will come with a spring/sumer collection which will be launched next month, April 3rd. The collection is already up on the website, you can check it out here: https://www.uniqlo.com/uniqloandlemaire/us/.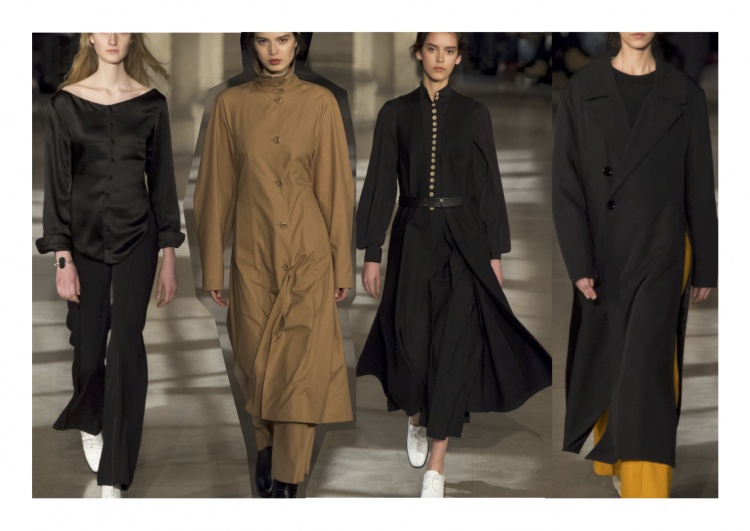 Lemaire
Ports1961 is also a minimalistic brand, with tailoring as it's main focus. Again, were talking about a 'new' kind of minimalism, one that is not so strict as it used to be; with now and then some embellishment, some loose straps and big jewellery. Most of the collection consists of neutral white and blacks, army green but for the bold colors we see pink and yellow. And again the soft pink and camel! Love these two colors together. The collection was inspired by designer Natasa Cagalj's youth; about being a student in the 80s and 90s and identifying who she was at the time. Natasa was trained by Louise Wilson at Central Saint Martins, and worked at Stella McCartney and Lanvin.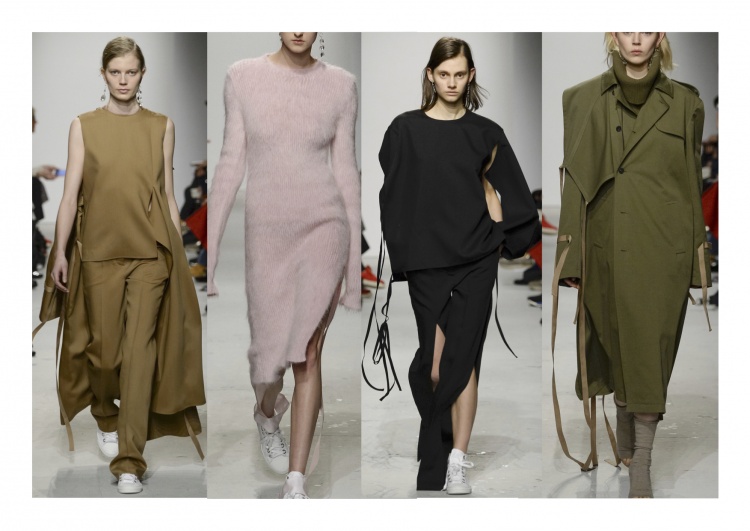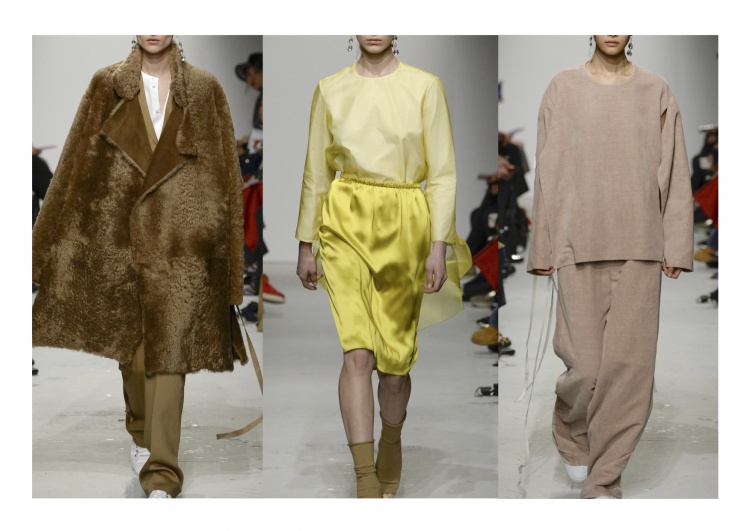 Ports1961
Vetements had a great show this week; again with their easy-to-wear streetstyle influences (think sportswear: hoodies, bombers, sport socks, but also punk/goth this time) mixed with ladylike flowerprints and more fancy items like trenchcoats, tartans and school uniforms. Their thigh boots are <3!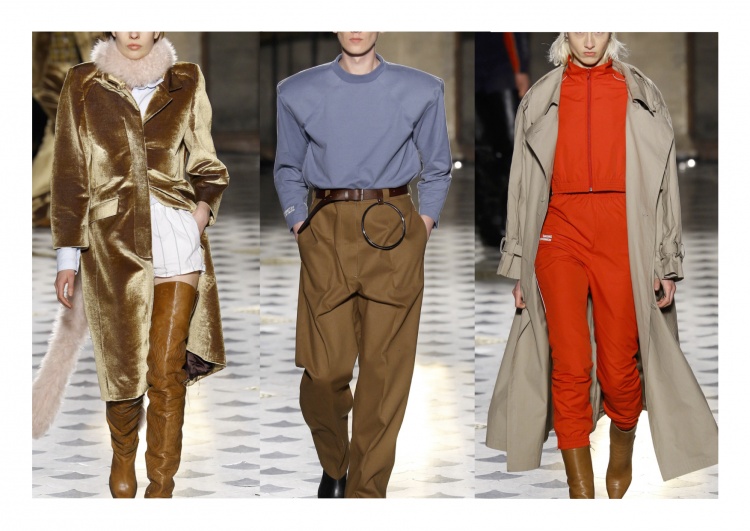 Vetements
A hot young designer on London fashion week: Isa Arfen. The brand was founded in 2011 by designer Serafina Sama (Italian born, London based). Her style is feminine, but is has this raw edge - it's not too perfect. Her idea is that fashion is for real women ('It's not about dressing up in a costume'), and she is inspired by the individual, eccentric persona's that surrounded her when she grew up in Italy. We see some classic pieces: trenchcoats, leopard coat, jeans; and we see a lot of dresses with ruches and suits with big buttons - almost clownesque inspired. The colors are quite discreet with here and there pink and yellow in silky and velvety fabrics. The sort of triangle plastic handbag is really cool!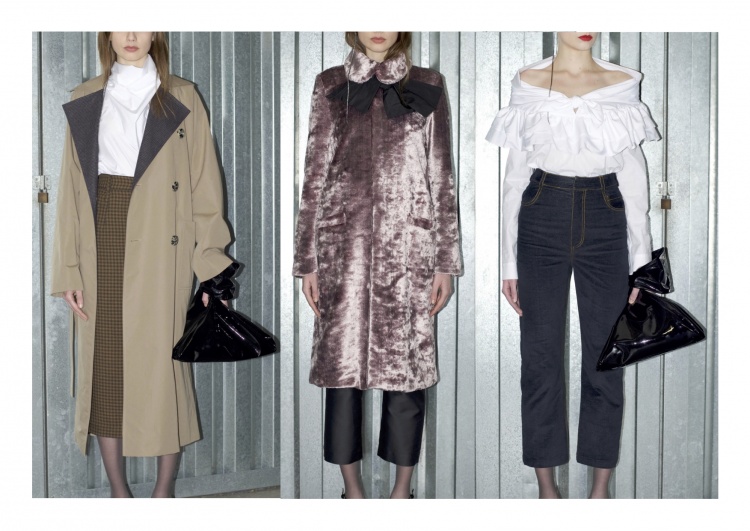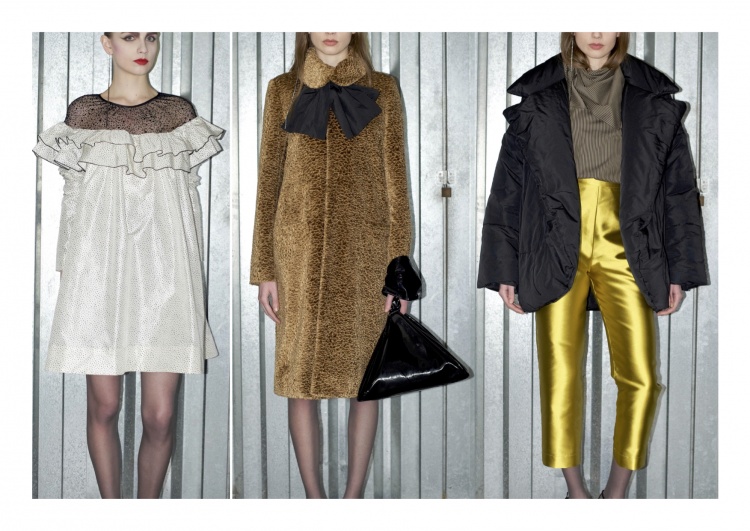 Isa Arfen
Another rising designer is Faustine Steinmetz; she worked for designers Jeremy Scott and Henrik Vibskov and set up her label in 2013. All her pieces and fabrics are handmade, this part is what her label is based on. Craftmanship is more important than trend. Her clothes are handmade in Britain, starting with the yarn itself. Slow fashion, no fast fashion! The fabrics are made in the traditional ways, with no electricity used. She encourages us to think about the way are clothes are made, which is important nowadays. Her color blocking a/w 16 presentation was really cool, with the clothes all matching the surroundings.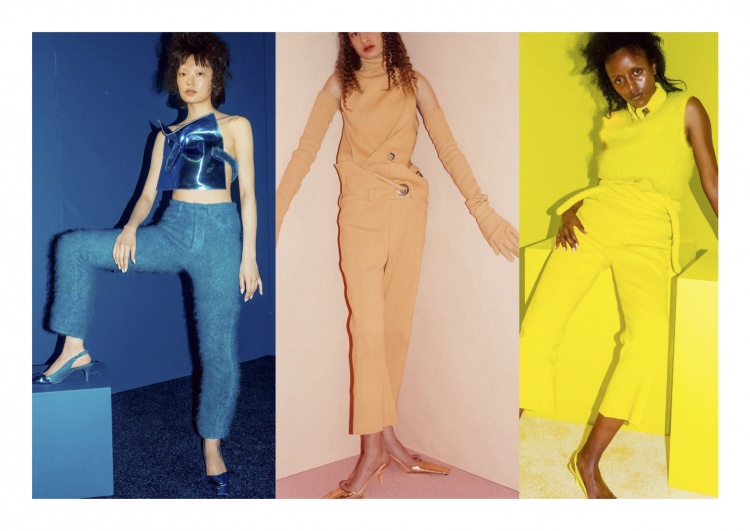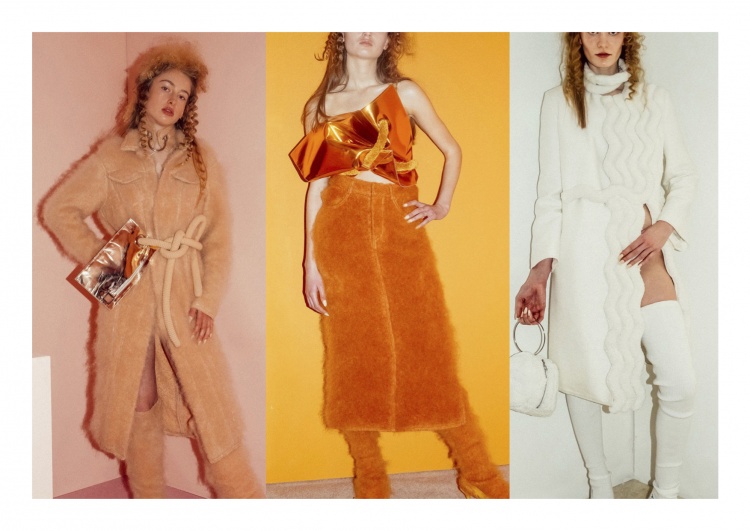 Faustine Steinmetz
An unexpected turn at Maxmara, where we usually see the beautifully classic camel coat collection - this time they made a change in silhouette and color. Bright colors. The collection was titled 'Kinetic energy,' where Dada, Constructivism and Modernism were favorite inspirations. Coats with horizontal stripes, metallics, and strong reds, yellows and blues. A modern twist for a classic brand.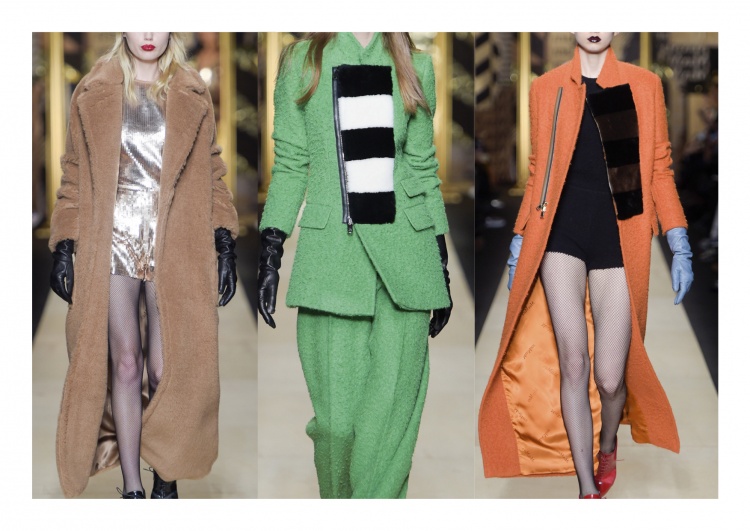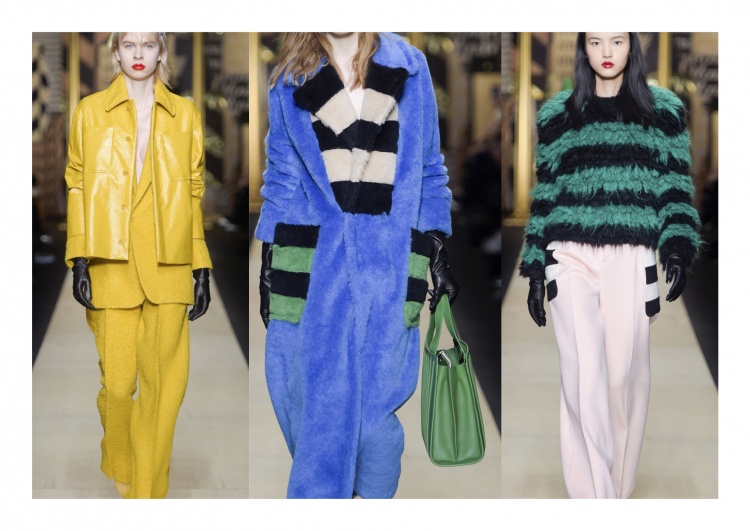 Maxmara