25 February 2014 // Lisa Dymph Megens //Amsterdam
//

LISA'S

A follow up on my favorite looks of London and Milan fashion week.




Michael van der Ham

Michael van der Ham is one of my favorite Dutch designers. His career started as he presented his graduation collection of Central Saint Martins which was an instant hit. He's known for his appliquéd collage technique. This look is delicate and boyish at the same time which I love. Can't keep my eyes of the sleeves. One note regarding the white tights, don't try this at home ;).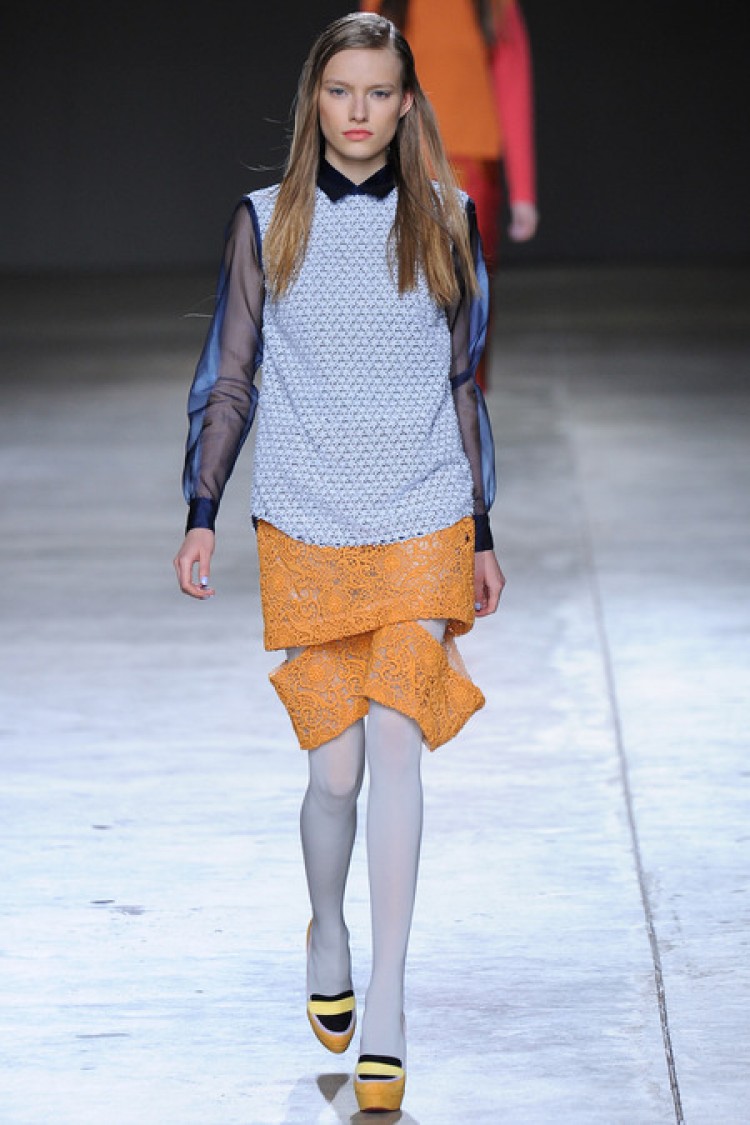 Marques' Almeida
I'm a huge fan of the designer duo Marta Marques and Paulo Almeida, they do amazing things with denim. This season they mixed it up with dyed fun fur and silks slip dresses. With this look they prove again denim just simply has it all. I better start saving.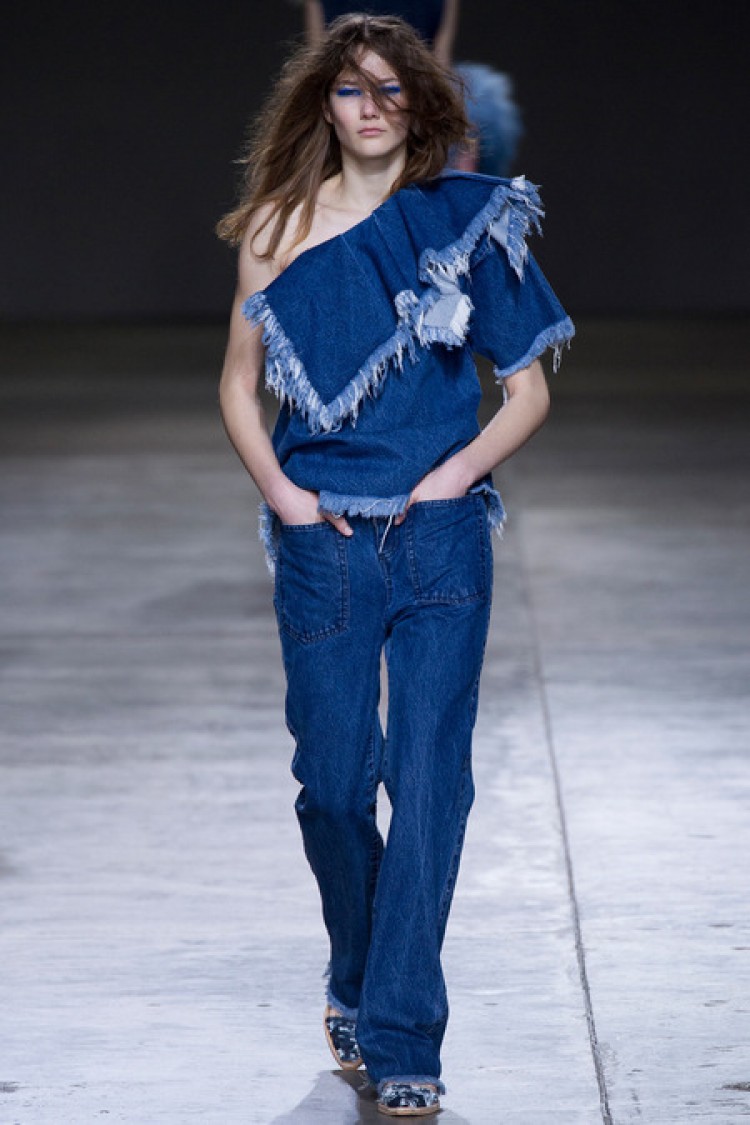 Simone Rocha
The talented miss Rocha is going sky-high. Her designs are streetstyle hits and she gets interviewed by every fashion magazine out there. In her collections she embraces the past and develops it into a modern fairytale. I was sold when I saw this Victorian inspired dress where she used wool over tule combined with pink flat lace ups.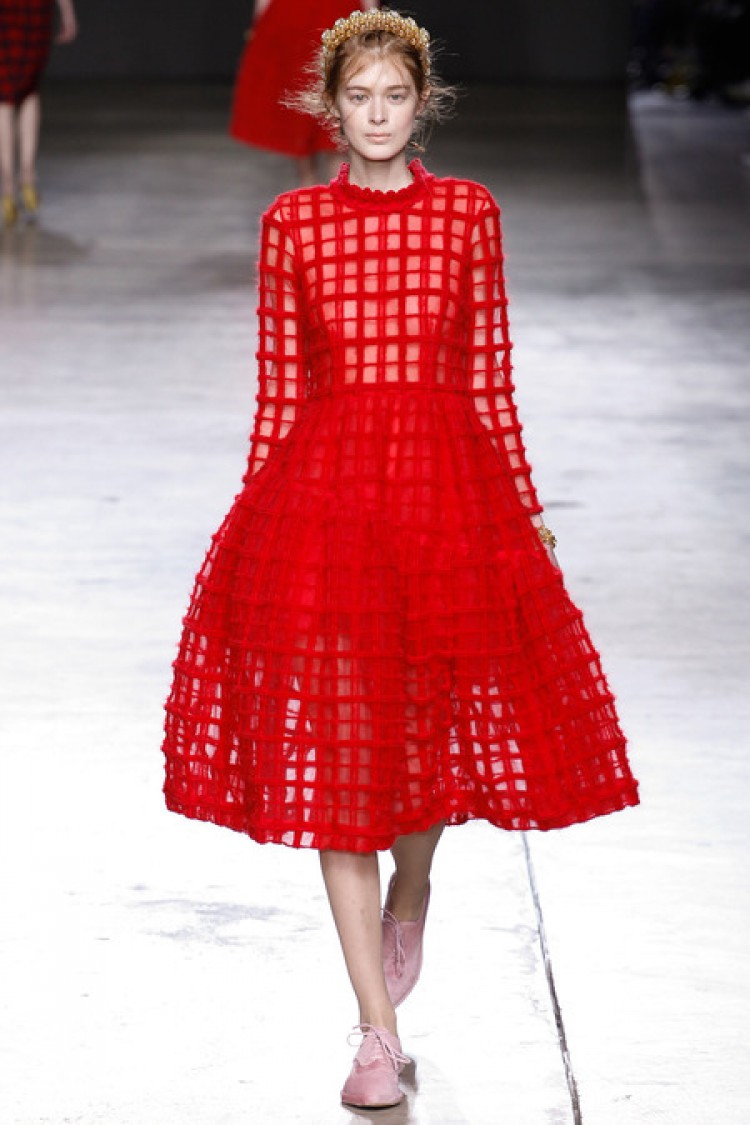 Marni
Absolutely adored this collection of sportswear inspired sweaters, big coats and some amazing prints.
I especially loved the shape of this coat and I want to curl up in the milky white shearling. The brogues with a touch of gold are killers. I bet these will be seen on every blog and magazine in the new season.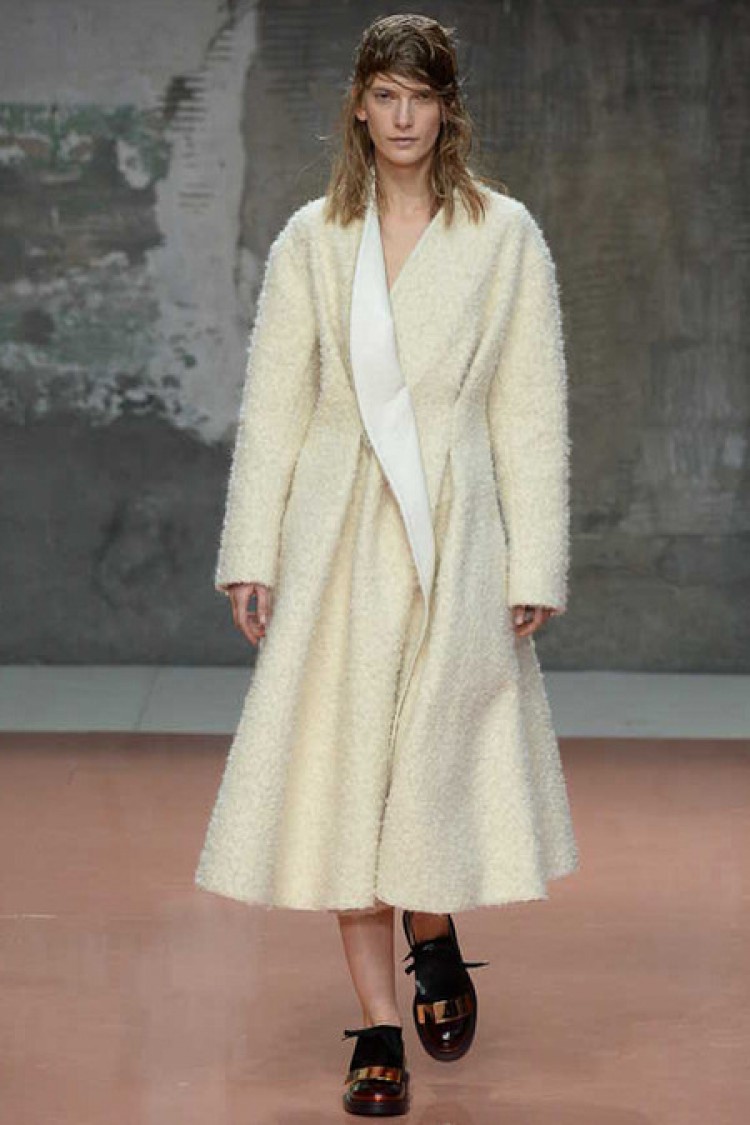 Jil Sander
Maybe it wasn't the most fashion forward collection of the label which is currently lead by a designer team but I immediately fell for the color palette and the chic but effortless silhouettes worn with lace ups in either bright or dark colors. Julia Nobis looks simply stunning is this soft pink turtle neck, high waist skirt and neon yellow brogues.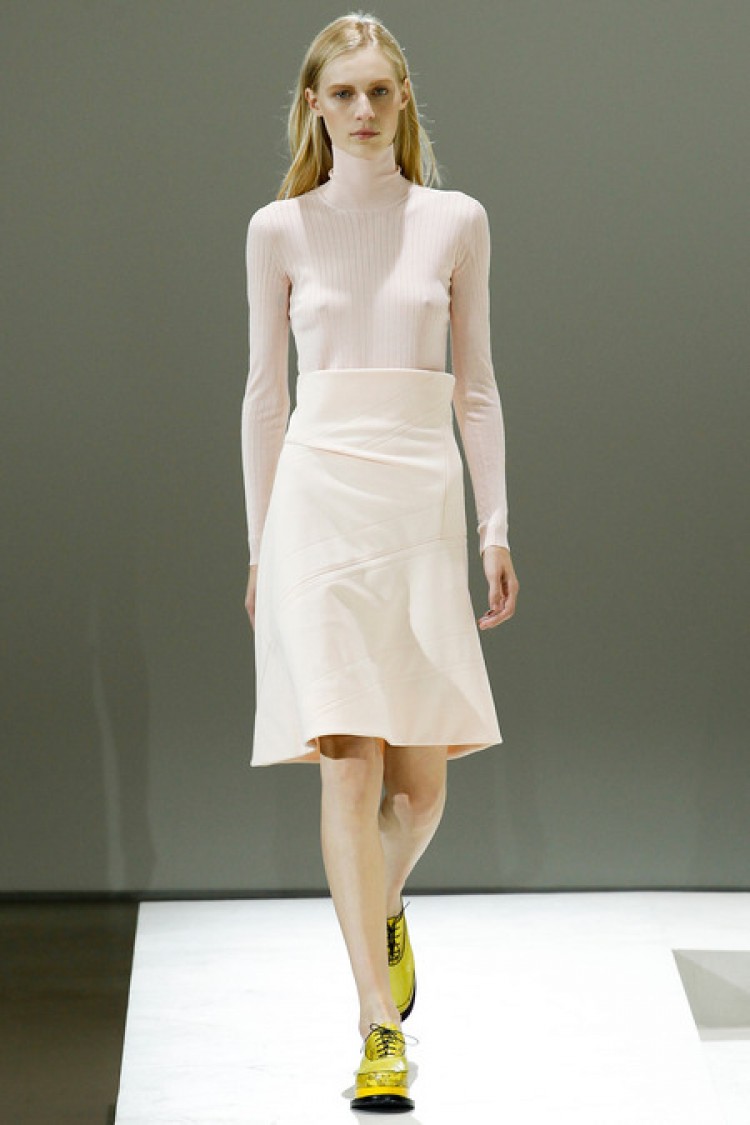 No. 21
For a few seasons now I'm very excited about No.21. They have everything I like when it comes to clothes. Slouchy pants, sparkling sweaters, oversized knits and show stopping coats. I loved the combination of the embellished sweater with a boyish pants as seen here. It's cute but supercool at the same time.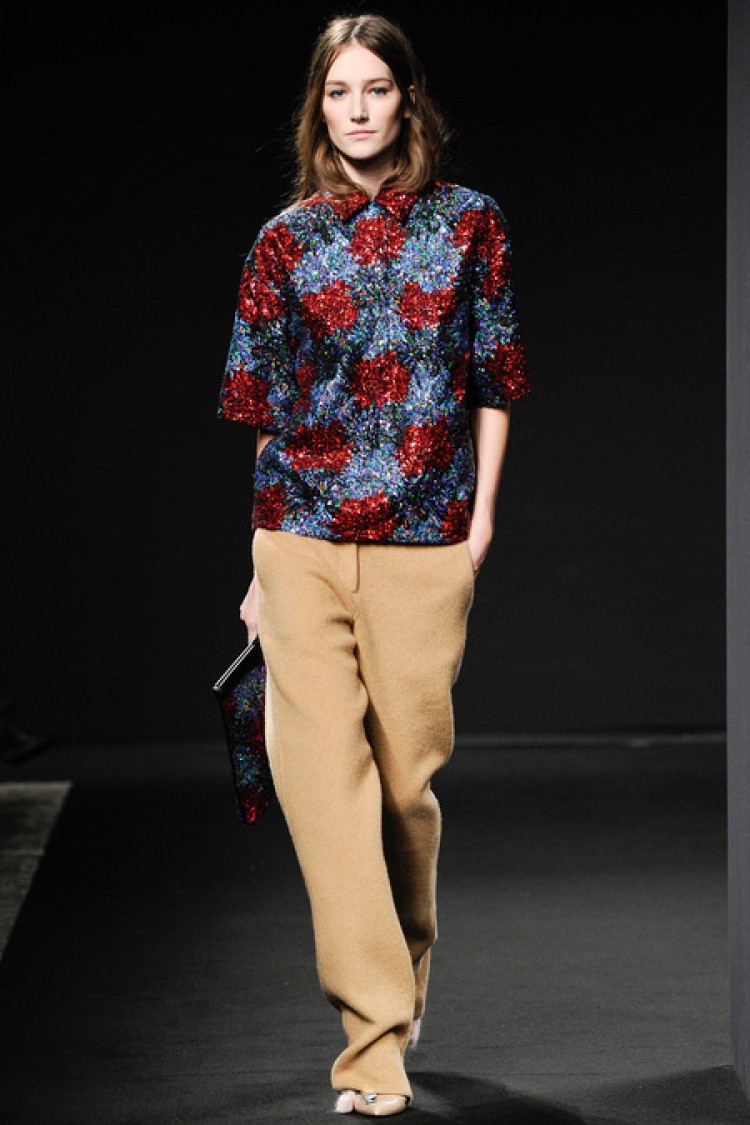 Prada
Of course you all have seen the Prada show. I think it's one of the shows everybody is waiting for the whole season. Again and again Miucca knows how to take us on a journey, get a bit lost, overwhelmed and hooked. The jackets where my all time favorite. I can stare at it for hours.