18 February 2014 // Lisa Dymph Megens //Amsterdam
//

LISA'S

As the fashion carrousel continues hereby a few more of my favorite looks so far.




Marc Jacobs

While watching this show I felt like I was in a psychedelic pastel dream and I didn't want it to end. The shearling jacket dyed in sunset hues, as seen on this picture, was the cherry on the pie.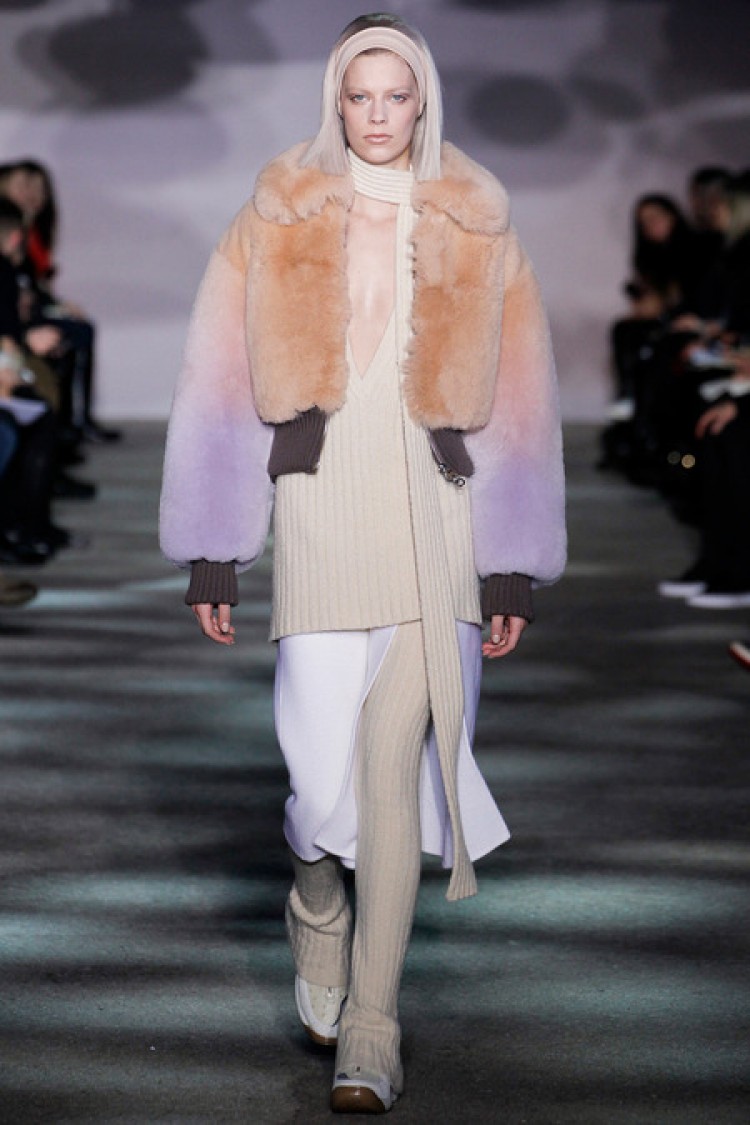 Proenza Schouler
I love Proenza Schouler for their beautiful designs and they're insanely brilliant casting. Their girls are probably the coolest creatures on earth. Here's Imaan Himmam rocking a mixed patterned look which is both masculine as feminine.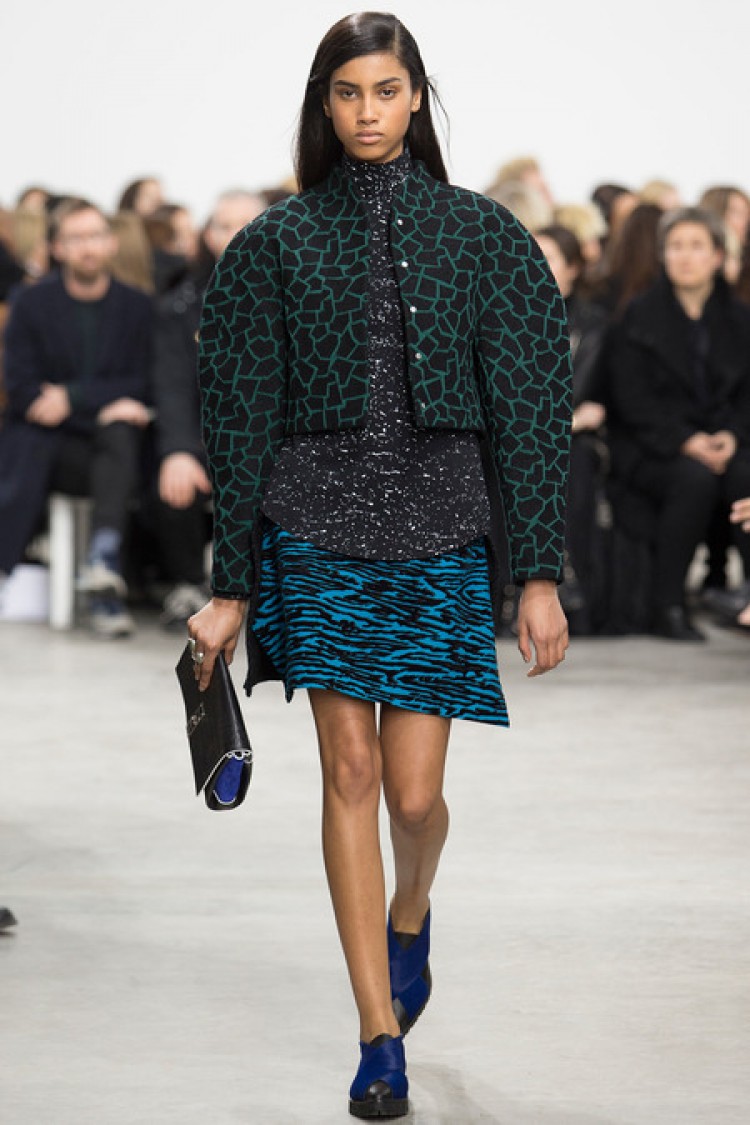 Calvin Klein
This collection felt like I was looking at a painting of Paul Klee, which is, in my eyes, structured because of the graphic figures but also very vibrant because of the colors. I think Francisco Costa did a great job by showing I new kind of minimalism.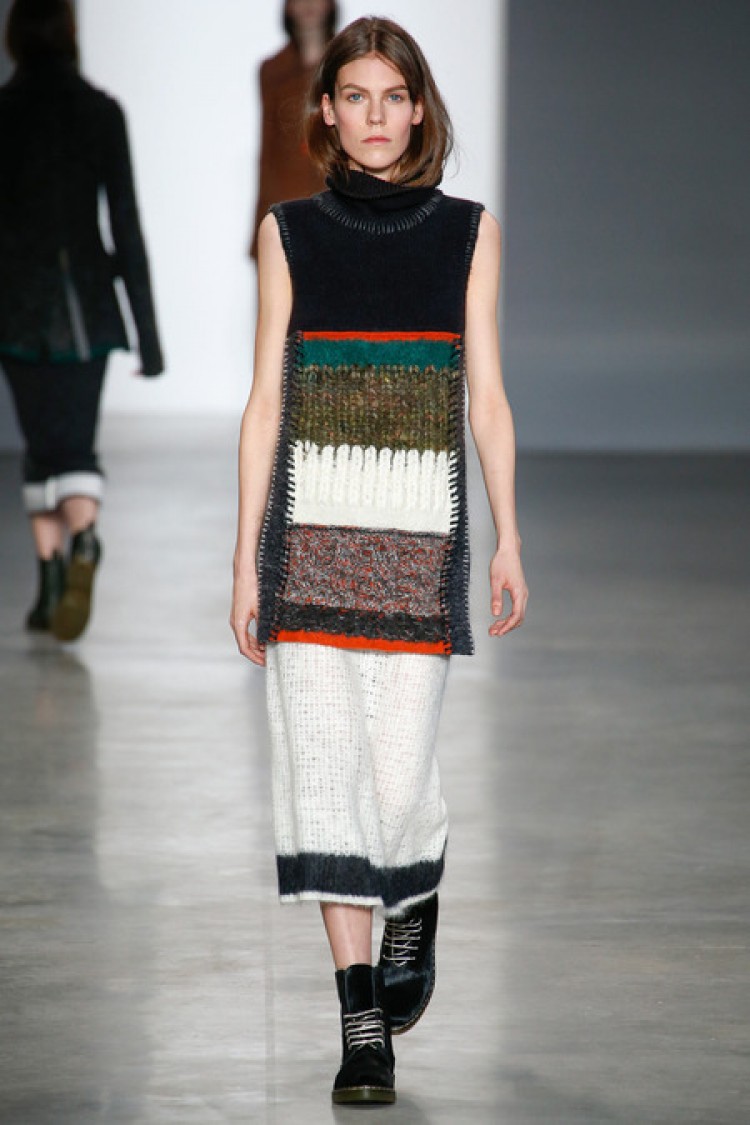 Burberry Prorsum
Yes, he did it again. Every season Christopher Bailey surprises the audience with a fresh, modern look while remaining faithful to the brand which has such a rich heritage. I was blown away by the beautiful watercolor patterns as seen on this image. Also the styling of this show was superb.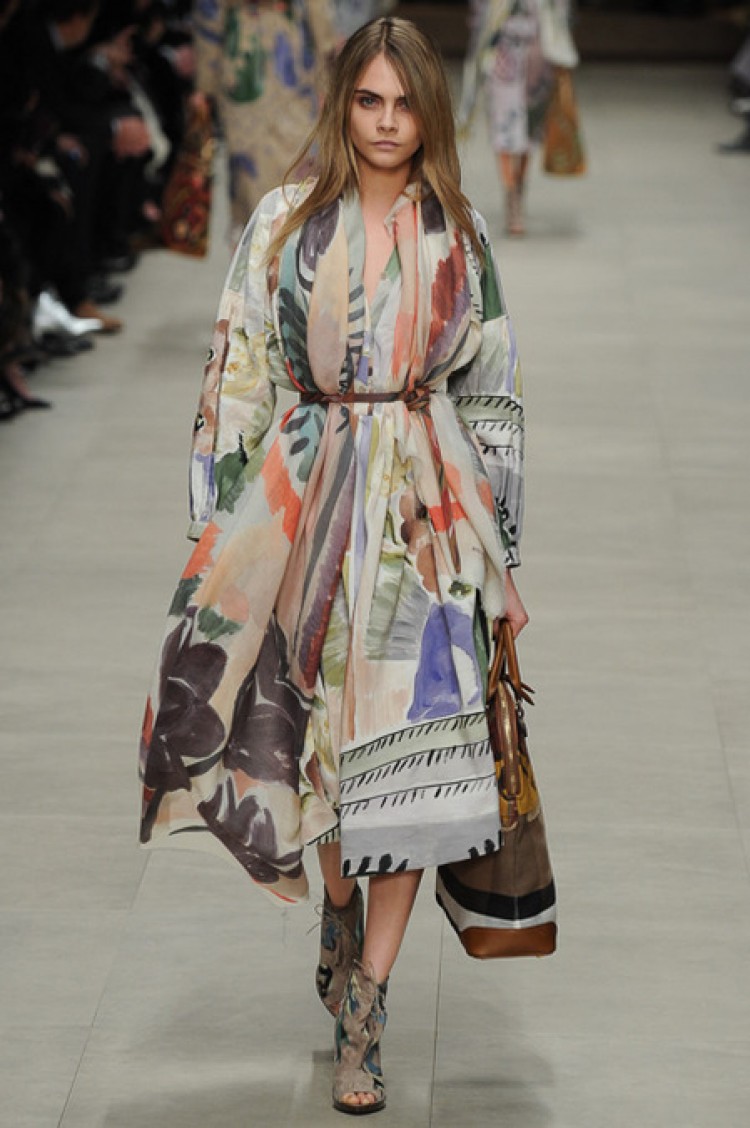 Mary Katrantzou
The queen of digital prints showed she's capable of much more. Their wasn't a single digital print in her newest collection even though some patterns almost felt 3d and because of her use of symmetry it was still very Mary. I especially loved her sweaters and (short) dresses made out of hundred of symbols.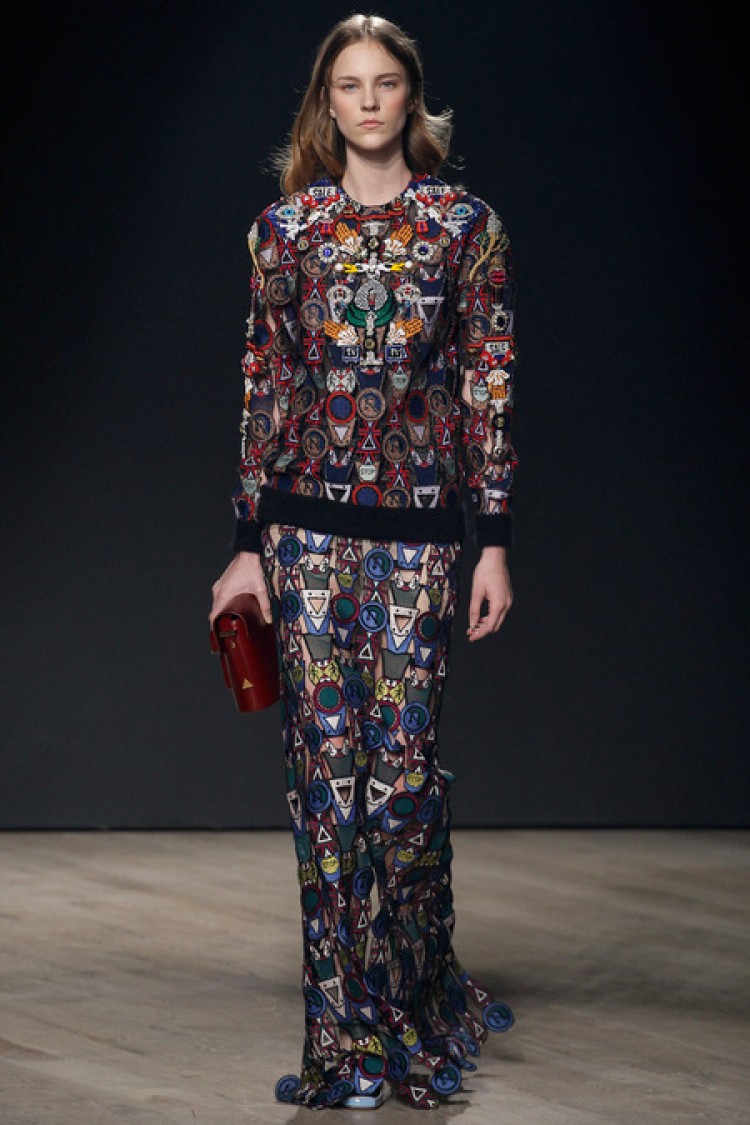 Christopher Kane
While watching this show I honestly didn't really know if I liked it or not, the garbage bag fabrics combined with fur weren't really my cup of tea. But flipping through I fell fore the beautiful, masculine coats, the gorgeous use of lace and the last looks as seen here. Fragile and strong at the same time like origami. Even though it wasn't my favorite show of Kane, it did catch my attention and I prefer that over a sequel of something I've seen before.