24 October 2015 // Anona van der Linde //Antwerp
//

ABOUT: SIMON MILLER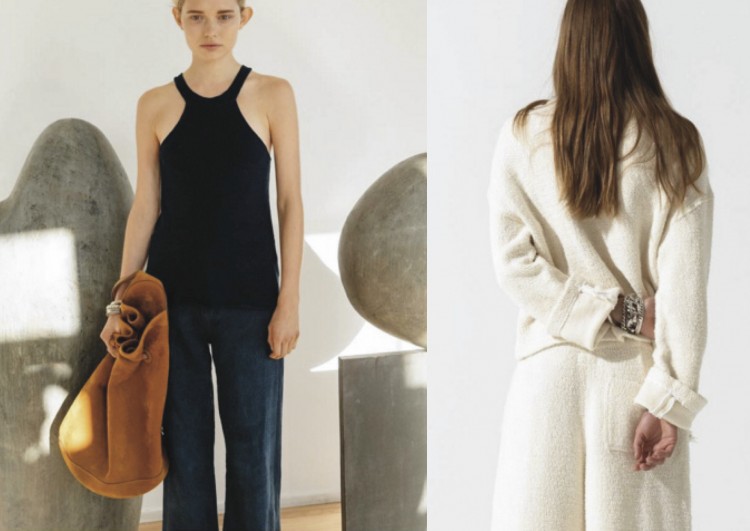 I have a huge fascination for Japanese culture and their ways of working - having done research in Japanese aesthetics for my own graduation project - I was happy to discover that the brand SIMON MILLER uses fabrics that are all made in Japan. In their recent years the use of these fabrics, and Japan as an inspiration itself, have become a bigger part of the brand. A brand that started out with a focus on exclusively denim. I think the brand has made an interesting development in the last two years, expanding from denim only, to full men- and womenswear collections. Plus, they have been working on collaborations for a jewelry, shoes, sunglasses and even a furniture line - slowly creating a whole lifestyle around the brand.
Starting out as a denim brand, founded by (Australian) Simon Miller, there was a change within the brand a couple of years ago. Simon Miller left, leaving his brand in the hands of newly appointed creative directors Jake Sargent and Daniel Corrigan. Since they took over, there's been a visible change - and expansion - of the content of the brand. Expanding from a foundation of denim has also worked very well for other brands such as Acne or Rag&Bone.
Neither Jake nor Daniel have a background in fashion design. Their design approach originated from a branding and lifestyle perspective and a love for indigo. The fact that they both haven't had a training in designing gave them a 'fresh' starting point, and it gives them a good knowledge of what their consumers want.
In 2014 they were selected in the top 10 for the CFDA Vogue Fashion Fund. The nomination for the Fashion Fund forced them to determine and evaluate what their brand stands for, which was a good thing. From then on, they made it really clear what their brand is about. This is also the year they launched their first womenswear collection.
Dan and Jake have been trying to expand the brand by creating consistent product and staying true to the quality and initial ideas of the brand. In a way it's hard to develop basic clothes like they do, because it means they have to think about every little manufactering detail and get the fit just right. Their signature jeans fit has been in development since 2006, so they have been fine-tuning the fit ever since - a long process.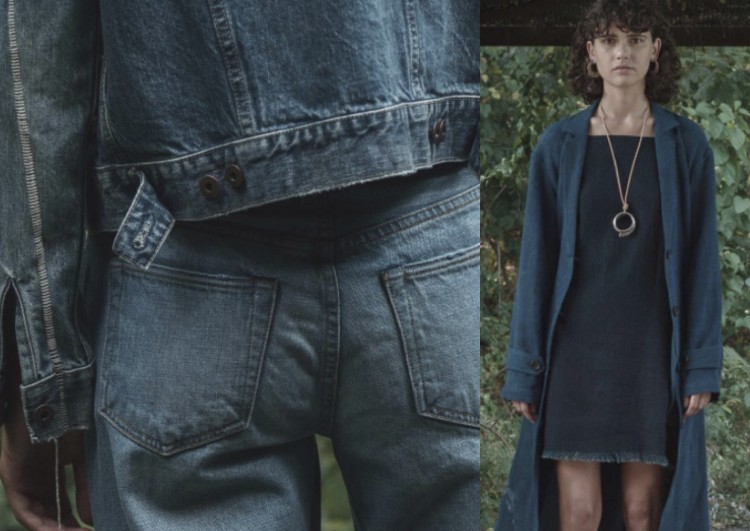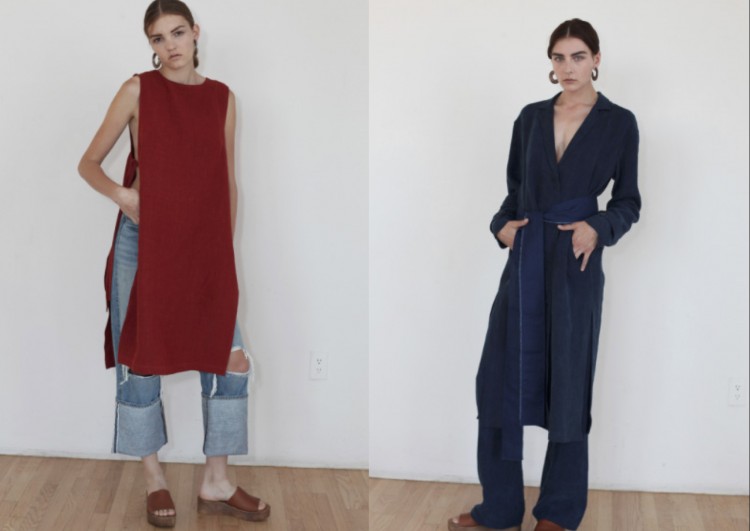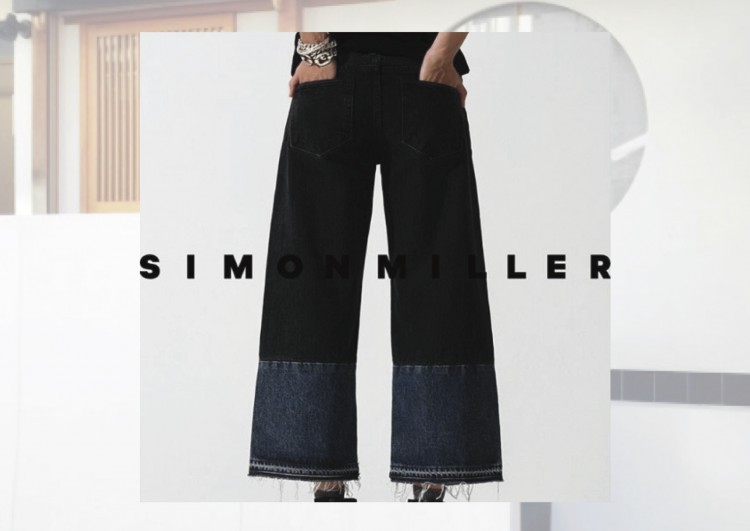 As Jake tells in an interview with Esquire: "Denim is a really interesting foundation to build upon - because there is so much emotion tied to denim - whether it's nostalgia or feeling casual or wearing denim because it's durable and carefree." Their search of expansion has been about capturing the emotion of denim in other fabrics and more literal, trying to capture the durability and texture and feel of denim in other fabrics. So they started using a lot of chunky knitwear and linen. They are now working with fabrics that are all produced in Japan - using selvedge indigo and authentic garment-dyeing techniques. They have a great feeling for picking out fabrics that work well with denim - denim can feel really heavy and hard sometimes but they know how to make it appear light and easy using these complementing fabrics and natural colors.
The aesthetic of their brand lies in the balance between authentic and contemporary inspirations. On the one hand they are fascinated by the work methods of Japanese artisans (how much time and effort they put in perfecting their product) and Japanese textiles. On the other hand the American West is a big influence in their work, using the landscapes and mid-century modern architecture as an inspiration.
Jake also tells Esquire about an interesting space in the industry right now. A space hat lies in between the denim 'vintage and workwear' kind of brands and contemporary brands like A.P.C. This space is open for brands that are creating denim and products that have a new look and feel fresh but also have a familiar feeling. That familiar quality (items you just want to pick off the ground and put them on, and that feel like you've worn them before) joined with a fresh and new, modern design is exactly what Simon Miller is using right now. In a way they are doing something high-end, and very niche, but they are making sure it appeals to a broad group of people. They want to design for the everyday guy or girl, creating clothes anyone would feel comfortable wearing.
Although their denim looks easy, they have a very high-tech process going on behind the scenes. Using an ozone machine (I will not start trying to explain this for your own benefit) and laser techniques to create the faded look on their denim. Still, they are determined to keep their brand local, doing all their indigo dying in a friend's facility half a mile from L.A. Their collection is exclusively made in the USA out of Japanese fabrics.
To make Simon Miller function in the fashion world they deliberately chose to set up a bicoastal working space. Having a New York sales + showroom and a Los Angeles denim design studio. The design process is equally shared. Dan works from the design studio in Los Angeles and Jake from New York. Once the collection is designed, Dan takes the development and production further and Jake focusses more on the marketing, sales and press.
The jeans have a price range from 230 to 415 dollars, which is a lot, but an important part of the pricing is that you get an item that is made entirely in Los Angeles. It's a good thing that they stand by their principles; sustainability, the use of organic fabrics and producing their clothes locally. Check it out!
https://www.simonmillerusa.com/