20 November 2015 // Florine van Rees //Rotterdam
//

DUTCH DESIGN WEEK




Written by Ruby Verhoeven




In October I visited the Dutch Design Week in Eindhoven. An annual event known for its exhibitions, workshops and parties which are spread through the whole city. Together with Florine and Serena, I visited a few such as the Graduation Show from the Dutch Design Academy, the Modeblofte and the biggest exhibition of DDW that is hosted in the Klokgebouw

My first impression was that a lot of designers were inspired by sustainability. Reusing waste in the design process or creating innovative techniques that are better for the planet were ideas that popped out everywhere.

Don't get me wrong - I really like these ideas and why should we not take better care for our planet. With 7,3 billion people in the world - it is too small for the waste we create So it is a good thing to do something new with it.

Anno 2015 we can not ignore sustainability, but as I was walking through the exhibition I noticed that I was missing something. Sustainability has been a thing for quite a while (read: a few years). I expected to find innovation, but this time in a more aesthetic and refined way.

Maybe it is because I love pretty things - not in a materialistic kind of way - but using aesthetically designed products makes me happy. I like it when the design of a product is carefully considered and well thought-out.

This doesn't mean that the results of innovation and sustainable development should have a certain look. For me there is a lot of beauty in simplicity. Products which are both useful ánd a pleasure for the eyes. Luckily there were also designers who manage to do that.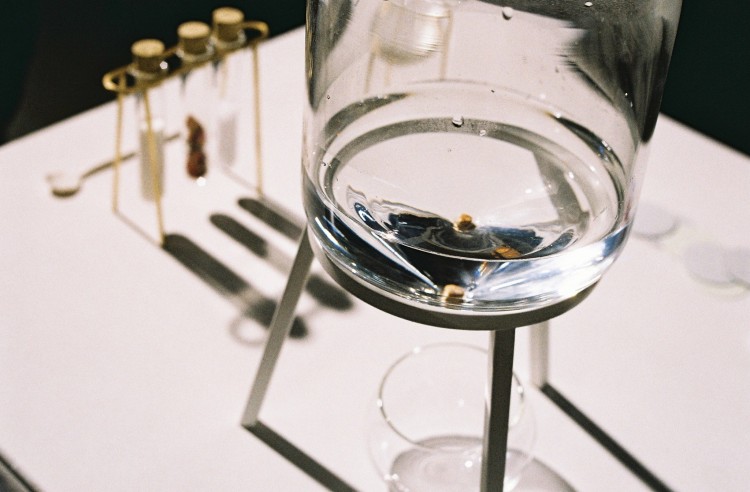 I loved this tea set, designed by Maud Rambags. She graduated in ´14 at the Academy of Fine Arts & Design in Maastricht and was inspired by a daily activity such as making tea. The result is a beautiful glassware tea set that has a laboratory feel.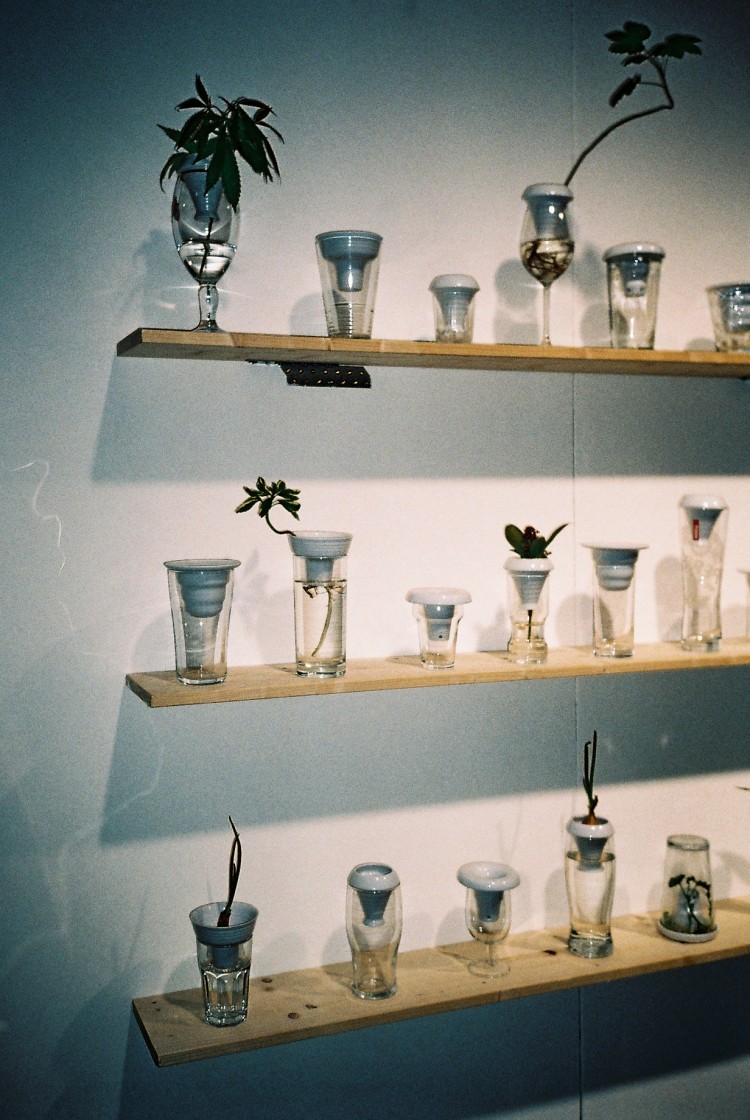 Plantation by Alicia Patanowska is a series of unique porcelain elements designed to grow herbs. Her simple designs provide a solution for discarded glassware. With this you're able to create your own miniature greenhouse.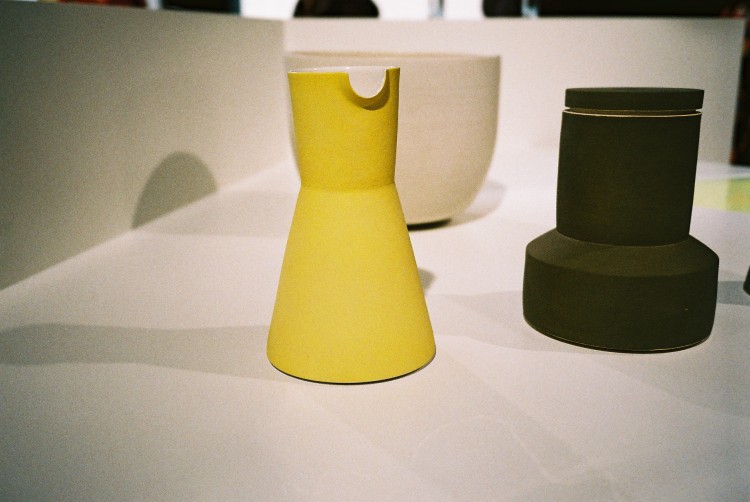 Derek Wilson from Belfast designs diverse ranges of contemporary objects - from functional to sculptural. At DDW his beautiful and also functional ceramics were shown amongst the work of other well known Irish designers.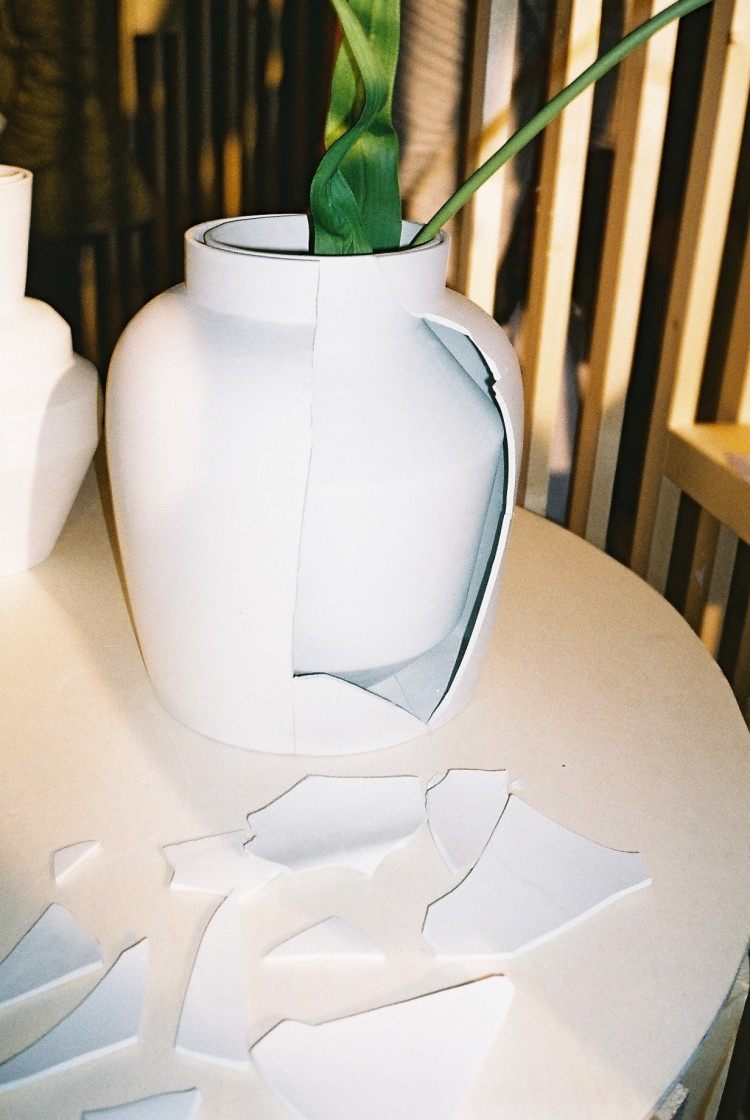 Curious Vase is an idea by Mianne de Vries. With variants of 2 to 4 vases into each other, these vases are designed to be broken - especially when you are curious and want to know what's inside.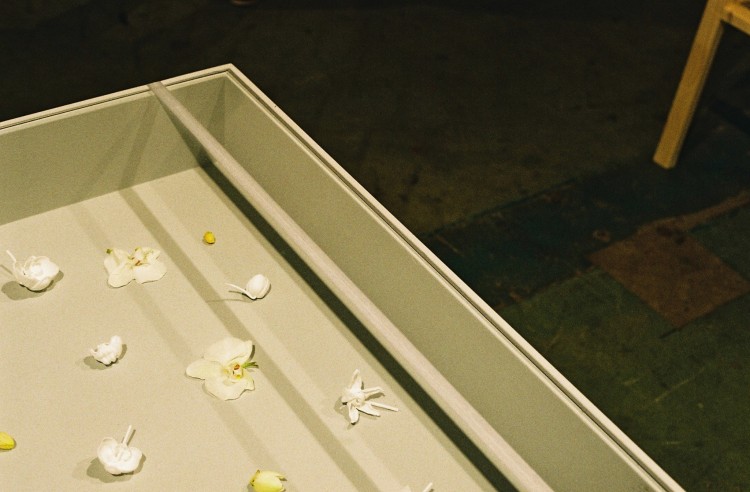 Design Studio Minale-Maeda created a virtual orchid that can be downloaded and 3D printed. By using new innovative software the design is uniquely transformed each time it is downloaded, based on location and data of the customer.
The modebelofte exhibition took place in the stadium of Eindhoven. It presented the work from over 40 fashion talents recently graduated from BA and MA fashion courses around a football pitch.
There was no lack of innovative designs here. The students designed colorful outfits with interesting choices in material, shape and detailing. Personally I missed some wearability here - but that might be a matter of taste.
Clear your agenda for the following year, the Dutch Design Week in Eindhoven is an actual must-visit