16 April 2015 // Florine van Rees //Rotterdam
//

THE CHARM THE FURY'S CAROLINE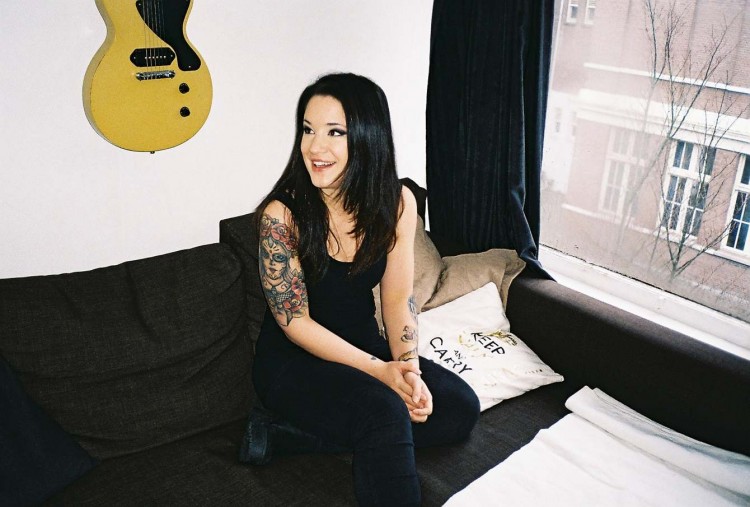 We meet up with Caroline Westendorp on a cold and grey Sunday morning. This is the only moment in the week that the Dutch capital is actually silent and peaceful. Caroline lives in the middle of the city, next to a tiny canal and view over the historical west side of Amsterdam. In the attic in the top of a typical Dutch house is the studio of Caroline, a place where she lives and started her career as the vocalist of a well-known Metal core band. And that is a passion we are thrilled to talk about with the female rock star.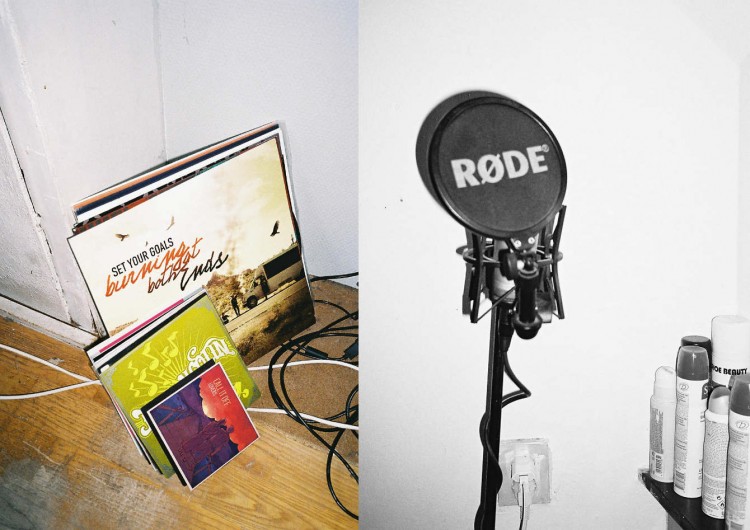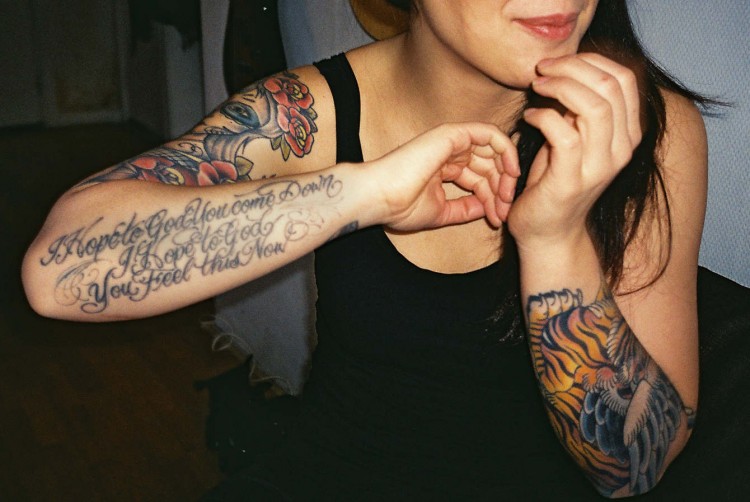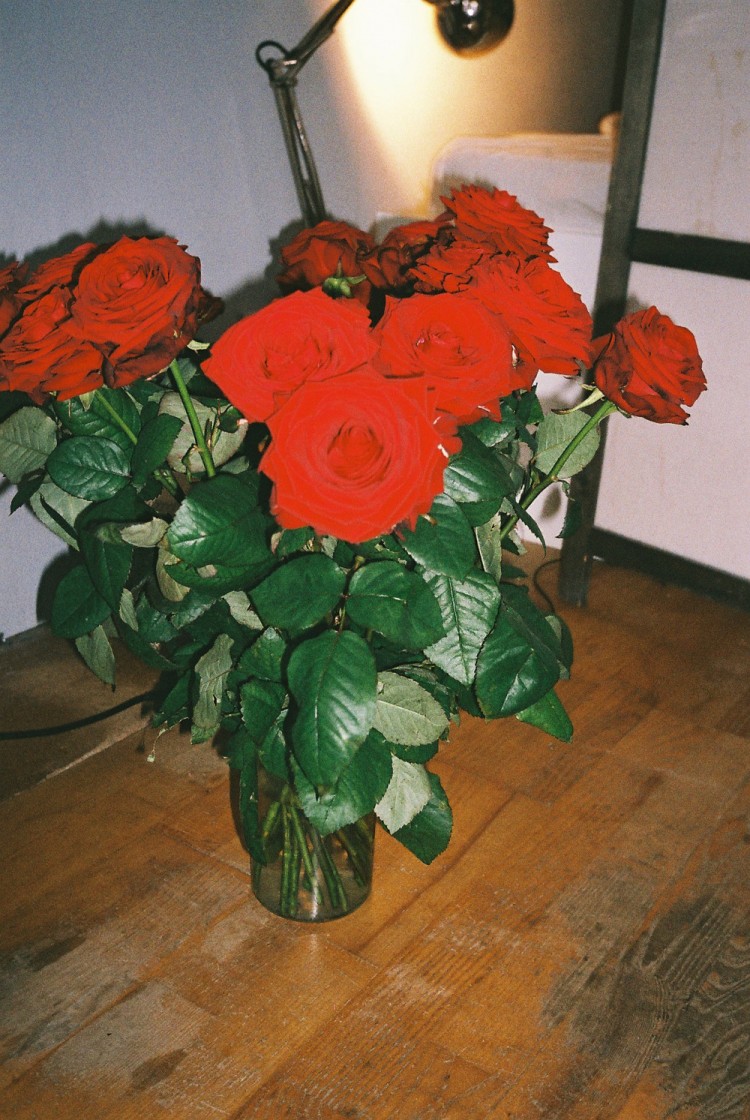 With a musical background, Caroline started already early with making music. Her parents gave her a flute together with some lessons, an instrument that bored her pretty quickly. The Her sister played (and still plays) the sax and her father as well, who is playing in his local band together with some friends. Caroline decided to play the guitar; this instrument would eventually suit her way better than the flute did. The guitar made her get into some harder music in the nineties. She liked rock music like System of a down, Limp Bizkit and Slipknot and started listening to even more heavy music when her mother died. "I guess I needed this music to lose my anger in some way. I made me get away from reality. When I was sixteen I got myself a scooter to actually escape the tiny narrow minded village I lived in, and went to The Hague every moment I had the possibility to go." In The Hague Caroline met some guys with the same interests in music as her, and they started a band called "ACE". It was then when she figured out making music was something that really made her happy. I ask her about her air guitar experience, something I was actually part of and certainly not forgot. "O God the air guitar contest, that's one black page in my diary! I saw a contest coming by on tv at TMF (The Musis Factory), which made you send in an air guitar performance to make a chance to win an actual guitar. I was called the day after to come over to the studio and before I knew I performed as "the queen of rock" with a cape and a crown at "Het Paard van Troje" in The Hague for the air guitar contest in South-Holland and won. I ended up at the national contest in Paradiso, Amsterdam, where I ended third place."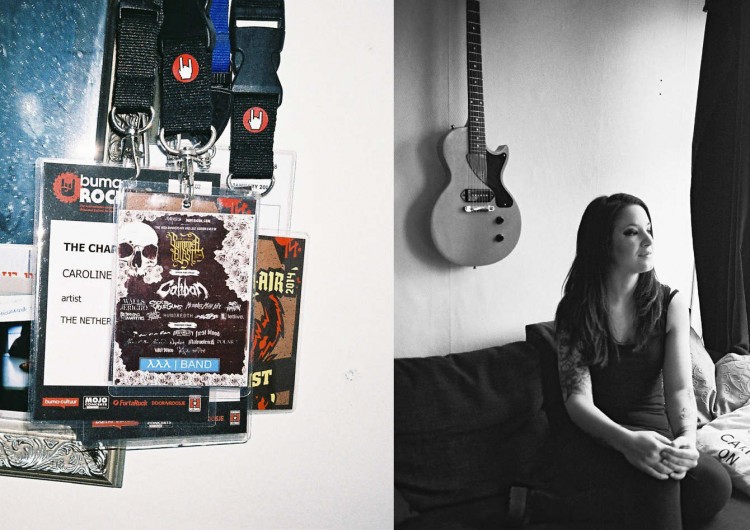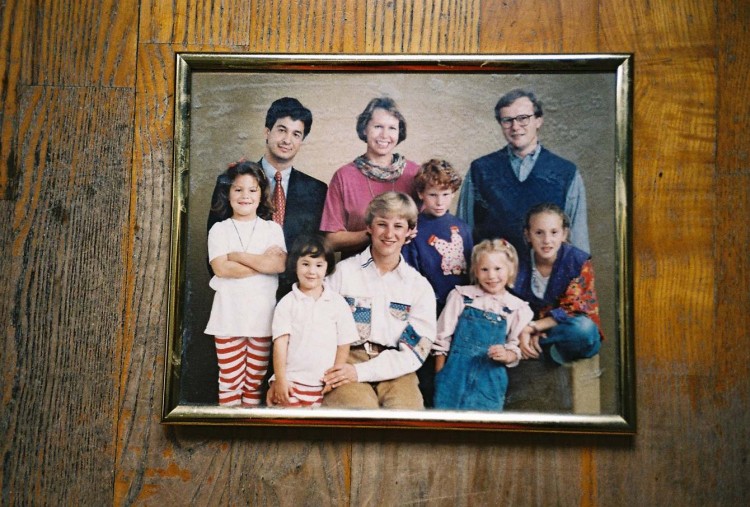 At her eighteenth, right after finishing high school, Caroline left the village and went living in Amsterdam. She started up a new band with people she met up there and called it "Autopilot", where she played the guitar. "I wanted more than playing the guitar and noticed that there are so little woman in heavy metal and metal core, that I wanted to make a difference. I decided to put all my spare time in learning how to scream like the lead singers did in the heavy metal bands I loved listening. I sat in my tiny house and learned screaming by the instructions of YouTube. I must say my neighbor sometimes did knock at the door to ask me if I was doing all right ha!"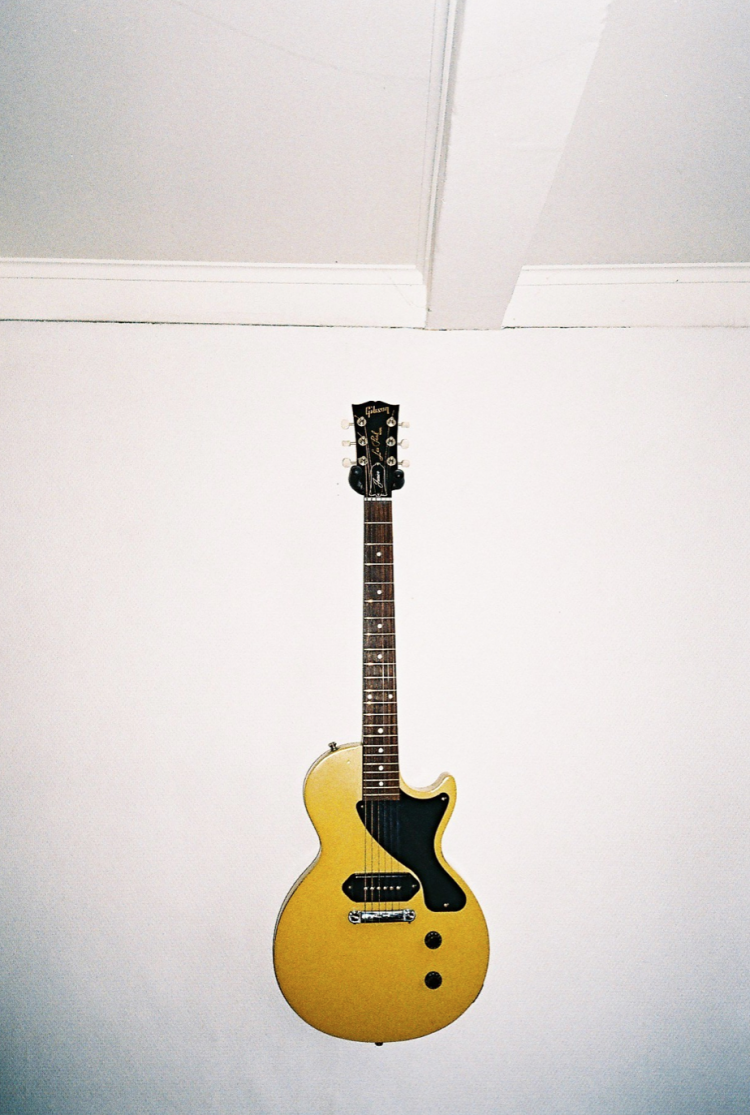 Caroline looked for a new band to perform her screaming qualities, something that worked out in 2010 and "The Charm The Fury" was born. They were a real match and worked hard, with a business plan as well. In 2012 their first EP came out, something they did all by their selves, in the apartment of Caroline. Then everything went really quick, and the band actually played pretty soon as the pre-program of famous names in Holland but on festivals in the rest of the world as well. The Charm The Fury became famous in England and were frequently asked for interviews in magazines. Pretty soon the band signed at a record label and brought out their first record, which is received really well by the audience. "There was a real –where is this coming from?!- Thing going on. Like we popped up out of nothing. It was amazing. Now we are the headlines during festivals and walking around backstage with Aerosmith and Marilyn Manson. A Canadian band I really admire actually asked me to fill in for the singer in their band at a gig, that was the biggest compliment I ever got." Caroline has some eye-catching tattoos on her body; one of them is dedicated to her favorite band of all time, namely "Under Oath". It is one of their song texts that she has tattooed on her underarm. "They are the ones that actually made me scream." The Charm The Fury is now working on a new album; we are more then thrilled to hear it!
You can follow "The Charm The Fury" through the following places: www.thecharmthefury.com https://www.facebook.com/thecharmthefury https://www.youtube.com/channel/UCQNrQw6YjSJ_HJGo7ZUaJRg