04 November 2016 // Serena Asselman //Rotterdam
//

INDIA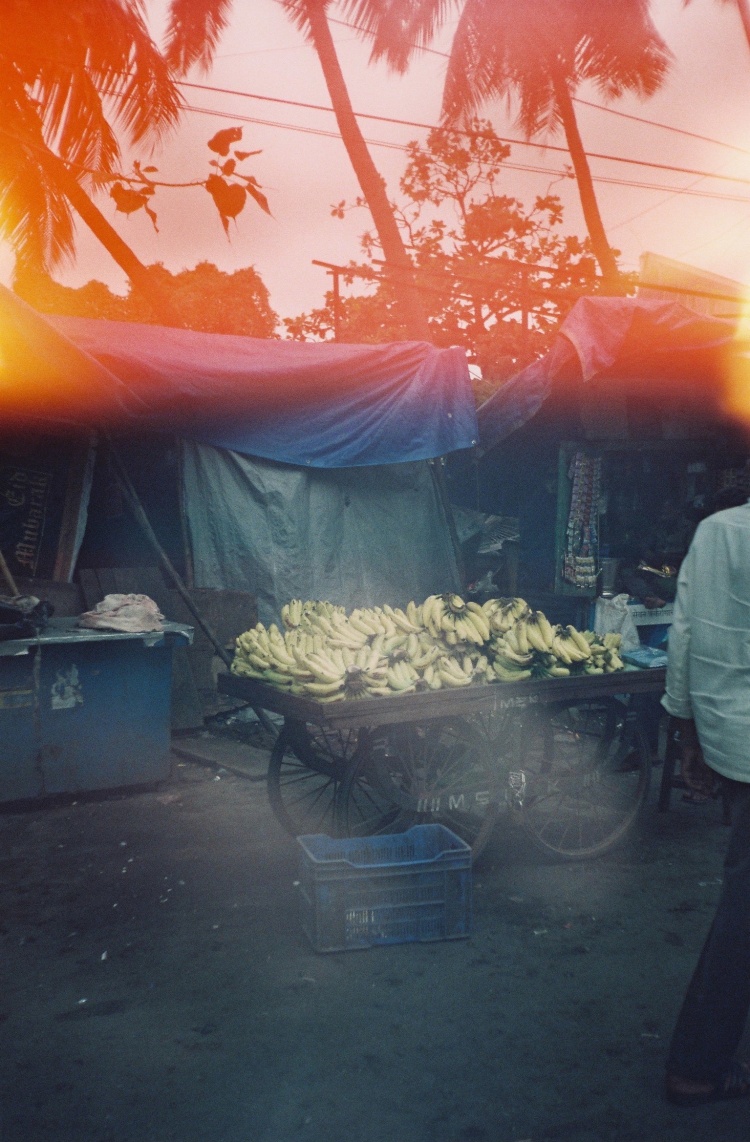 It has happened to me once, that I have been put under before an operation. This time, the doctor asked me just a minute before falling asleep what I wanted to dream about. I told the man I wanted to dream about a journey to India – which was funny, since I did not think about traveling to India before. Most of my friends made a journey around the world after finishing college or university, but I didn't. I just wanted to start my career and so I did - Not knowing that 13 years after telling a doctor I wanted to visit India it would actually happen.
I work in fashion, and I love my job as a product developer. My main task is to make sure the clothing we create is made according to all our standards as a company. Next to that, I'm also responsible for the correct sizes and most important: the perfect fit. We develop 12 collections a year, which means I'm working on 3 or 4 collections in various stadia at the same time. You must know that I don't do this alone off course, I work together with a designer and a buyer very closely. The group of garments we are responsible for are all woven lady's styles (blouses, dresses, skirts, pant, one-pieces and blazers). This means we mainly work together with factories in India; a country is specialized in woven garments.
A side note for the people who are thinking clothes is made by robots or computers: They're not. It's still made by seamstresses in low-wage countries, to keep the costs as low as possible. Luckily I work for a company that wants to know where their goods come from, my visit to India was mainly to work on the fit and quality, but also to see how the factories are working and to see how the process could be improved - not only in India but also on our side of the story. For example, creating beaded patterns for blouses or jackets and expecting it to be with low costs is just naïve, after seeing the fine gentlemen working on beading and doing it by hand. That was quite the craftsmanship and honestly blew my mind.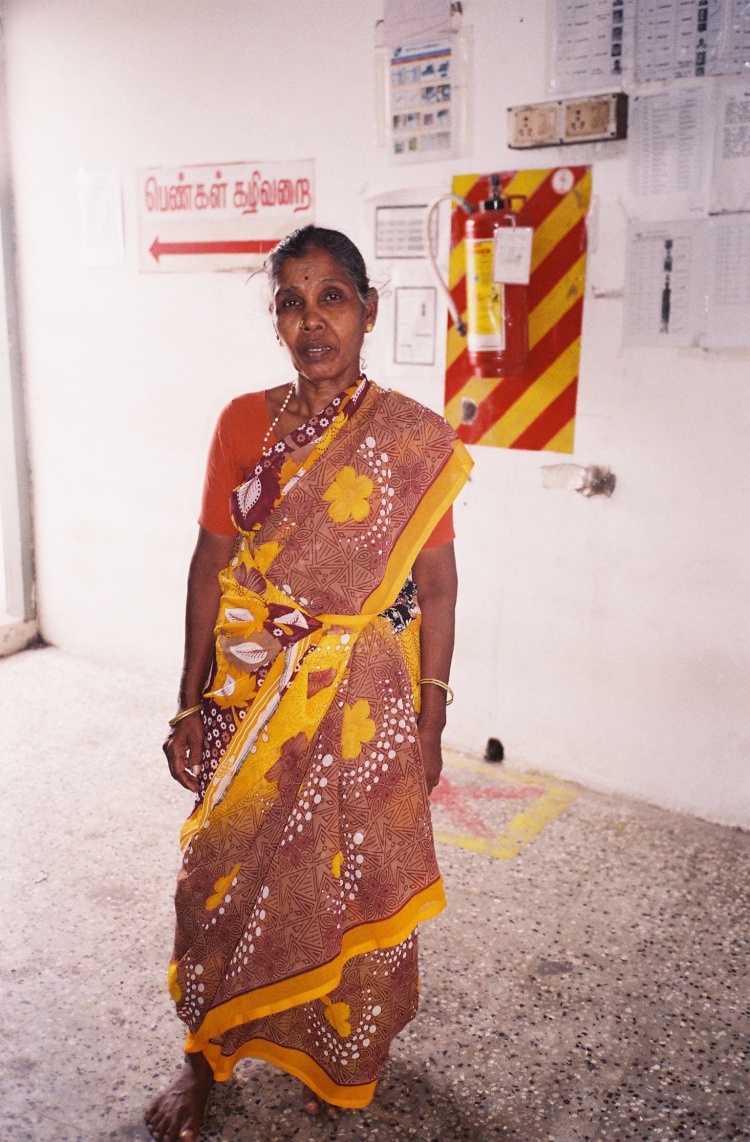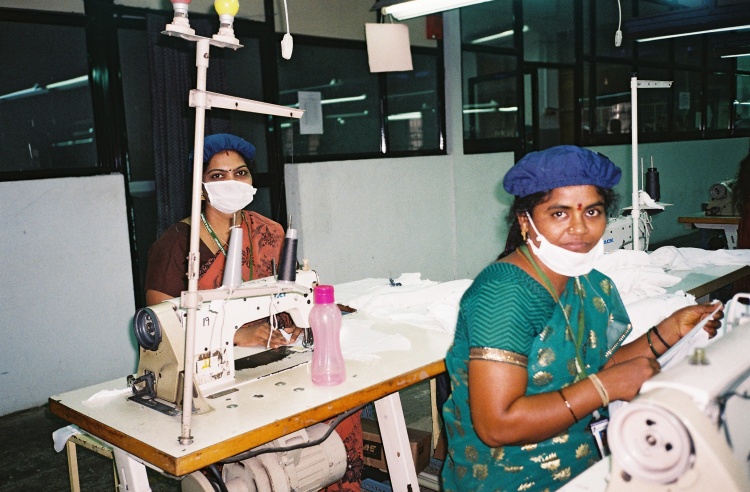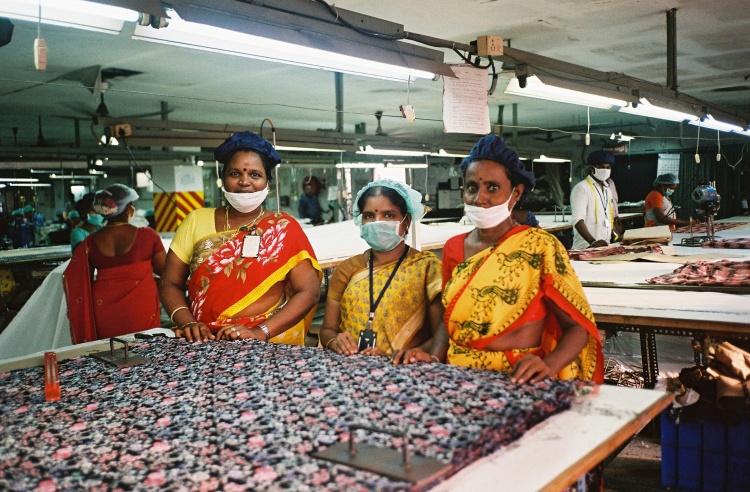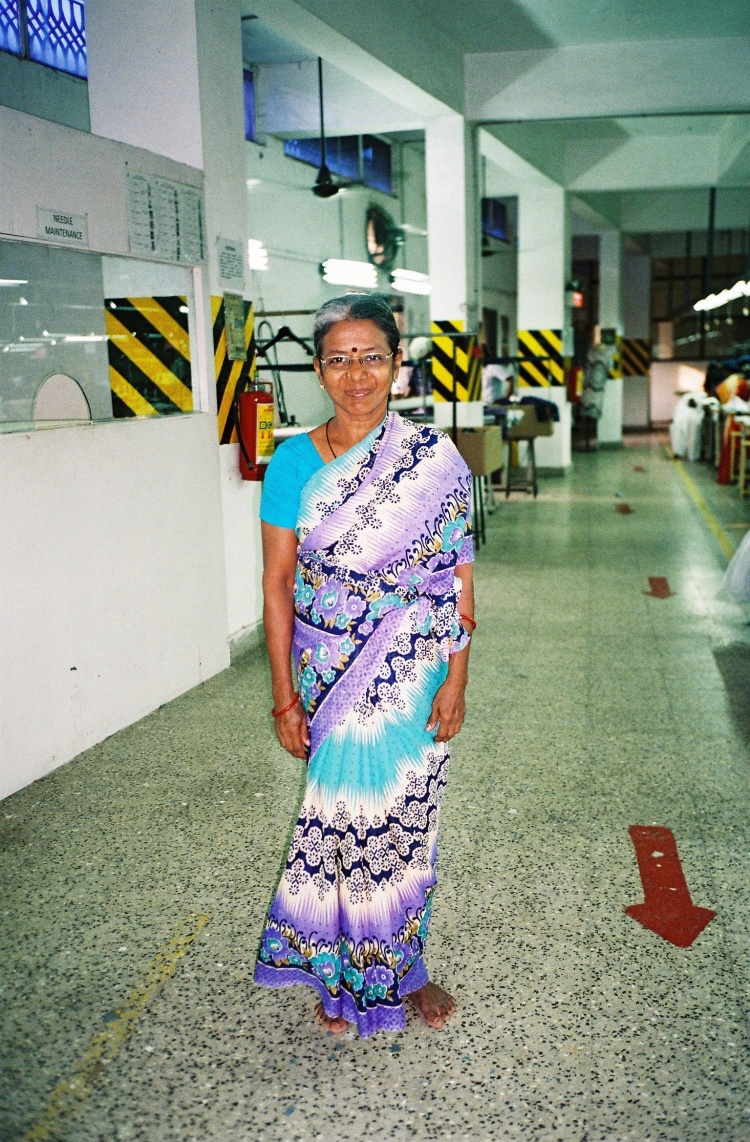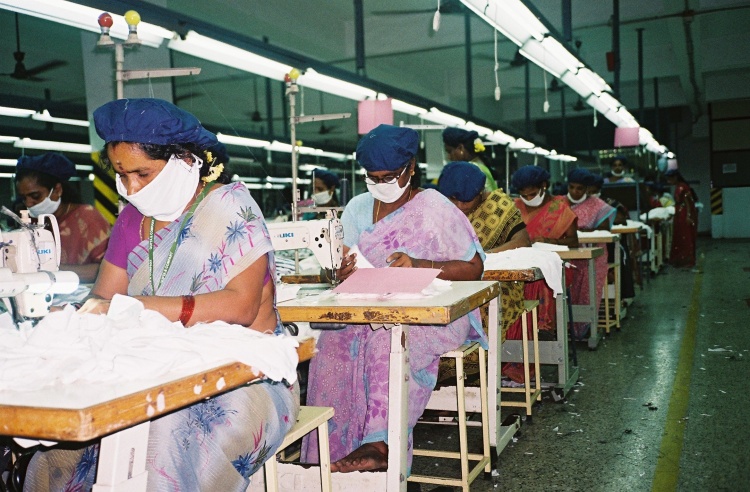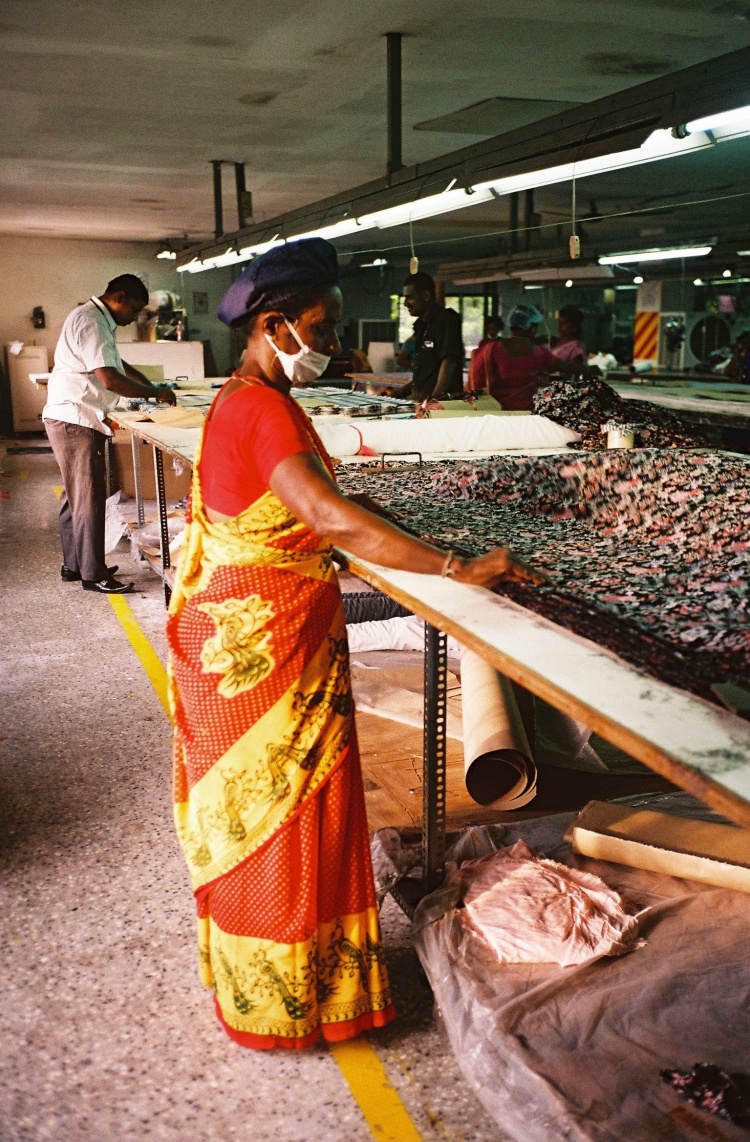 Visiting the factories was an amazing experience. It was fruitful to see the efficient process going down. Working together with the pattern makers was very good to improve the fit. It's so much easier to understand their way of working while standing next to them, instead of a conversation via e-mail or over the phone. But most of all I was touched by the workers and their effort to create something perfect for us, they really work with great passion and are super dedicated. The ladies in the factories all wore colorful sari's and in their hair, they had fresh flowers. When I asked them why I was told it's just something they wear because they like it. In India women wear sari's that exist out of loose pieces of fabric which are embroidered or beaded. The clothing is not very tailored when it comes to fit, this is why they really needed some guideline when it comes this important fit.
In general, India took my breath away and I definitely felt the cultural shock everybody warned me about. I don't know if it was because I was treated like a royal with a private chauffeur and a very luxurious hotel room, or just because of the total opposite way of living of the Indian people. Mumbai is a big city, but it doesn't look like Paris, Berlin or Amsterdam at all. Roads are mostly muddy and traffic is a chaos, plus the temperature is super high. People drive cars, tuc-tucs, bicycles, motors, scooters or just walk and this all happens on this one road. At the side of the road we saw people selling veggies or pans and pottery and we even saw a man shaving another man. Everything seems to happens outside on the streets.
To be honest I didn't have the opportunity to leave the car or walk the streets by myself, this influenced my experience and thoughts about India. We mostly spend our days working in the factory or an office, in the evening we went to restaurants that were located in the hotel to prevent us from getting sick of street food. Luckily the dinner options in the hotels are great and diverse, and our host made sure we only ate the best Indian food. I must say I think I found my new favorite food, it was honestly so good!
We went to Chennai, after 3 days in Mumbai, and Chennai felt really different. The weather was less cloudy and the colors in the street looked more vibrant and the infrastructure was a lot better as in Mumbai. I met my first holy cow in the streets of Chennai but I must say that the traffic was still a little crazy comparing it with our super structure here in Holland. I think we can say in Europe we are very blessed with the structured lifestyle and all the wonderful opportunities we have as people.