24 March 2016 // Sanne Schrijver //Amersfoort
//

STEPHAN SHORE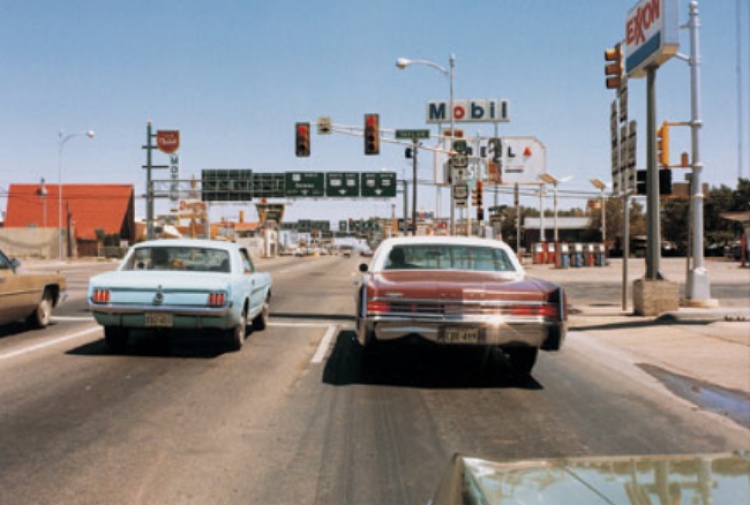 Stephen Shore is one of the early pioneers in photography in America. His style is classified more as documentary and urban landscape, but I think he is one of the best street photographer's.
When Shore worked on his project "American Surfaces", he made a road trip across America and took photo's of random things like the people he met, meals he ate, beds he slept in,
store windows and arts on walls, using a Rollei 35 camera. In 1972 Shore started the road trip with a friend and Shore didn't drive, so his first view of America was framed by the passenger's window frame.
As a New Yorker Stephan Shore had very little in common with the character and aspirations of Middle America. He explored the country through the eyes of an everyday tourist.
Shore photographed endlessly and returned satisfied to New York, with hundreds of rolls of film.
In order to remain faithful to the concept of the project, he followed the tourists way of that time and sent his film to be developed and printed in Kodak's labs in New Jersey.
The result was hundreds and hundreds of beautiful composed colour pictures, that became the benchmark for documenting our fast-living, consumer-orientated world.