16 November 2016 // Florine van Rees //Rotterdam
//

RICHARD SANDLER

"It seemed to me that the unifying, ongoing theme of the book was that it was about eyes. It was about looking," - Richard Sandler in TIME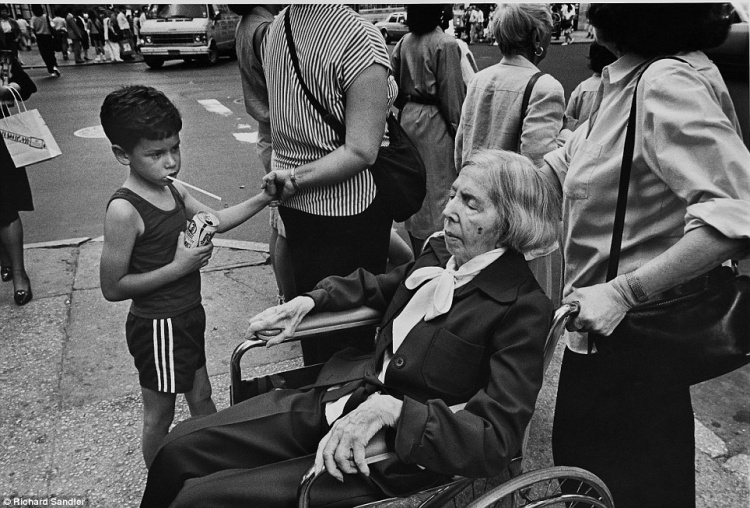 After decades of taking pictures, Richard Sandler has launched his very first photo book. The content is made in New York, sometimes Boston, from the seventies on and ends at 9/11.
For Sandler, this felt like a good place to end. He commented during his interview for Time magazine: "Because after 9/11, most people at least that I knew were asking the question: 'What did we do to deserve this?'" He says. "That was so healthy. There was a moment of reflection and pause. So this is a look at the world before 9/11."
The photographer seems to have a talent for capturing big contrasts in one picture. Most of the time, these contrasts are of poor and rich people, crossing each other in the streets one way or another. The fact that it is freezed, gives it some type of tention that gives the viewer the feeling that he or she is actually there.