02 July 2016 // Anona van der Linde //Antwerp
//

REJINA PYO

designer: REJINA PYO

Rejina Pyo studied at Central Saint Martins, and completed her MA in 2011. Her graduation collection was inspired by modern art and architecture; working with wooden sculptures and fluid fabrics. The fashion critics loved her and curator Vassilis Zidianakis made her collection part of the 'ARRRGH! Monsters in Fashion' exhibition in the Benaki Museum in Athens.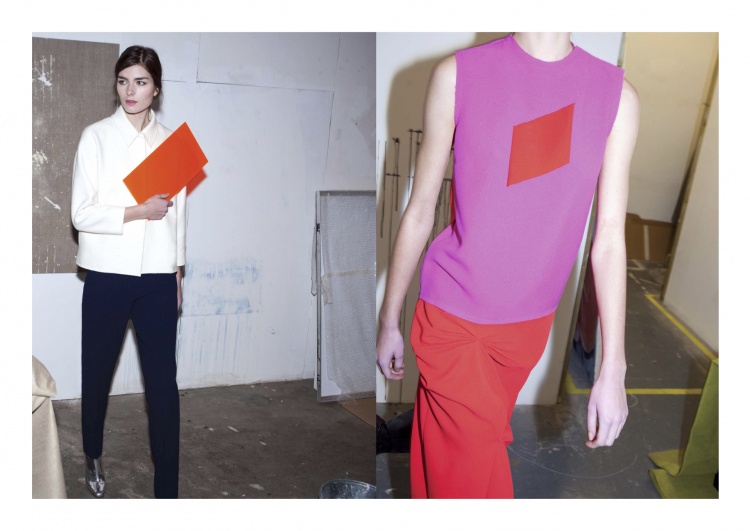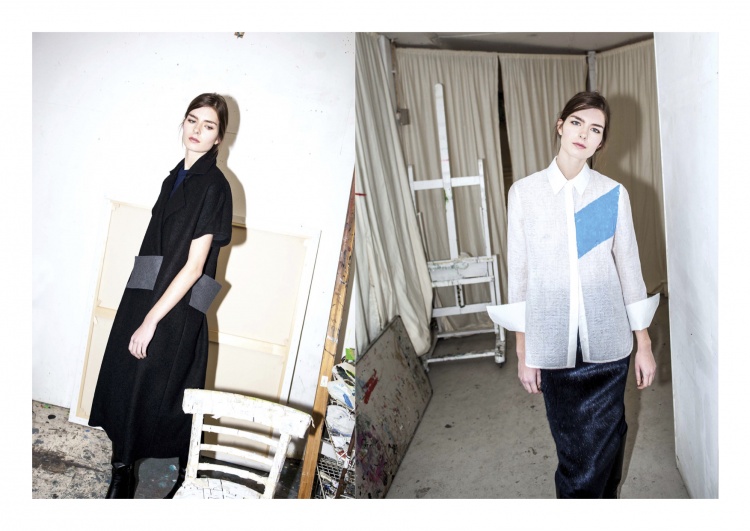 fall/winter 14 - inspired by Ellsworth Kelly
You might know her from some of her 'Structural Mode' pieces that were part of the 'Design in Boijmans' exhibition in Museum Boijmand van Beuningen in 2013. Just after she won the Han Nefkens Fashion Award in 2012, she was asked to create a collection for Boijmans - this work is based on her long-lasting research in fashion and art. The pieces show elements of fashion and sculpture combined.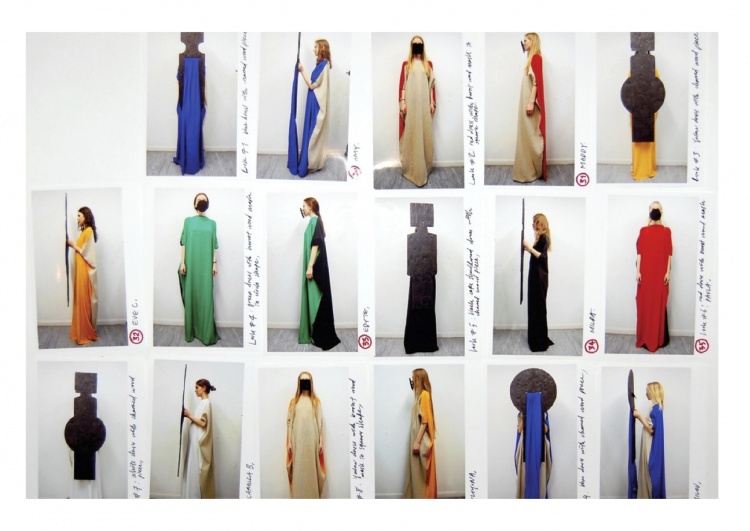 MA collection for Central Saint Martins 2011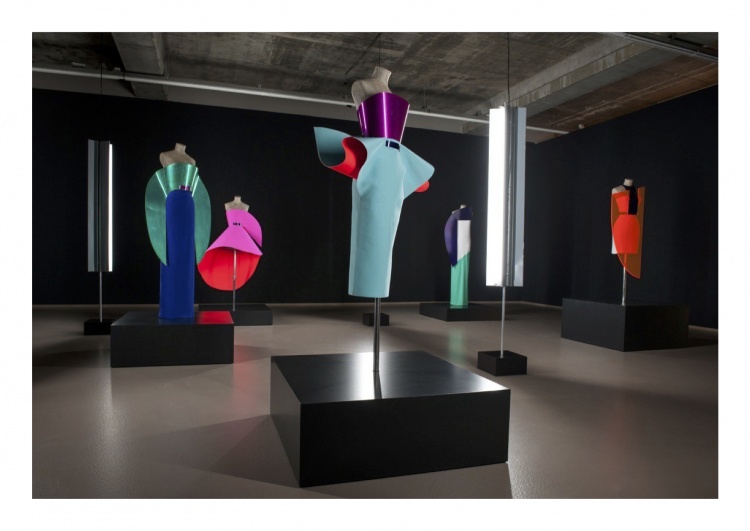 Structural Mode collection for Boijmans 2013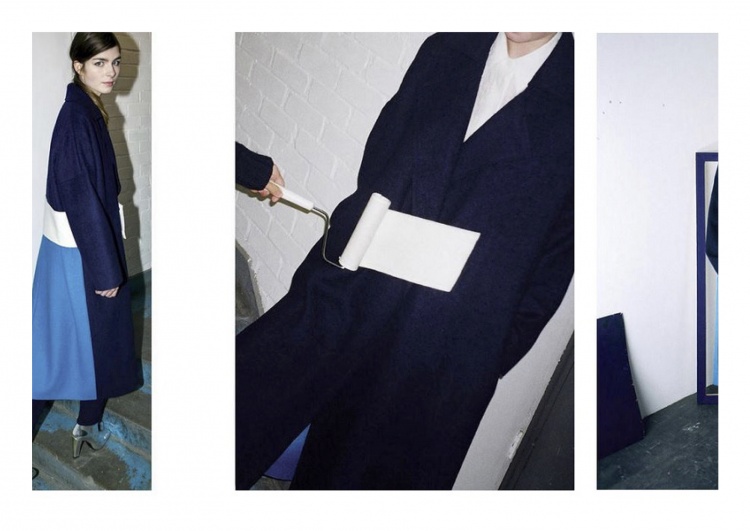 fall/winter 14
Rejina is Korean, born in Seoul in 1983 and moved to London in 2008 for her studies. After she graduated she was hired by designer Roksanda Ilincic to work as the first assistant designer for her label (in the meantime she worked a couple of months for Céline). Pyo was also asked by Weekday to create some pieces, inspired by her graduation collection, to sell in their shops all over Europe. After winning the Han Nefkens prize, she started working on her own label.
At first her work was more abstract, but now that she has settled with her own ready-to-wear label, you can see the collections have become more accessible.
"What I learnt from the industry is that it's all about business, it's the same as any other industries, you have to make money. Being a student is such a privilege, you can do whatever you want without the pressure of having to sell the garment! It's totally different from being a student, you have to be creative but with your eye constantly on the market. I don't think of it as pressure though, it's another part of the joy of being a designer, to see people pay money for your products and wear your designs. You are still developing an idea and making something new and desirable, but it is essential that you know who your woman is, what she wants to wear, when and for what occasion, and the price point etc."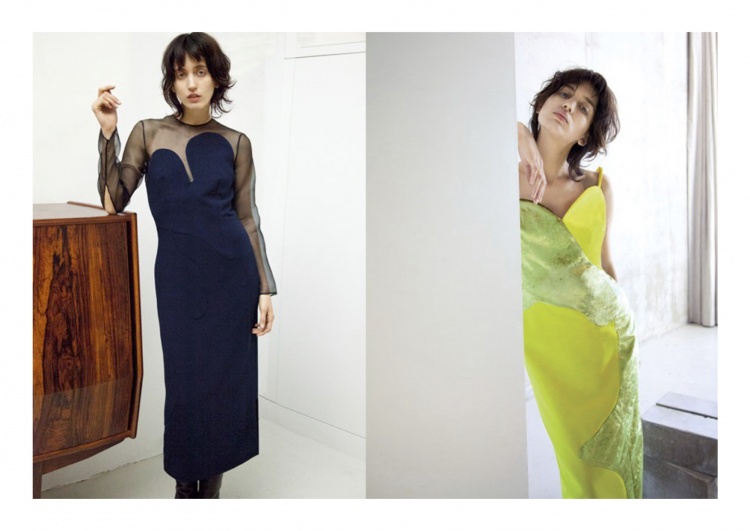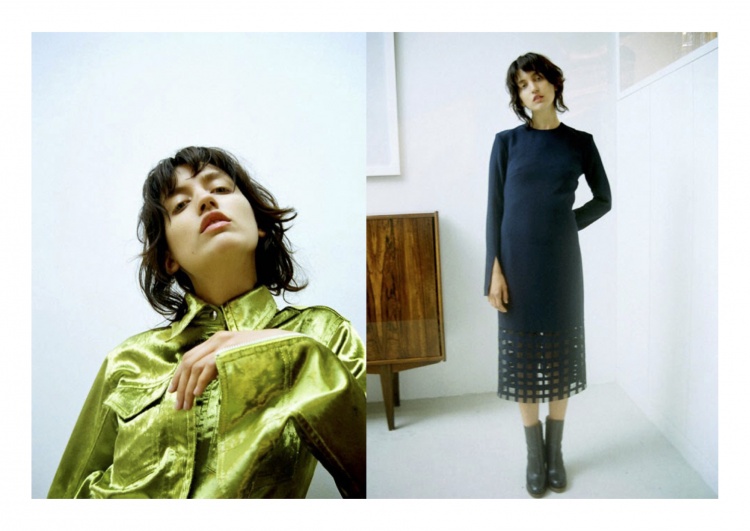 fall/winter 15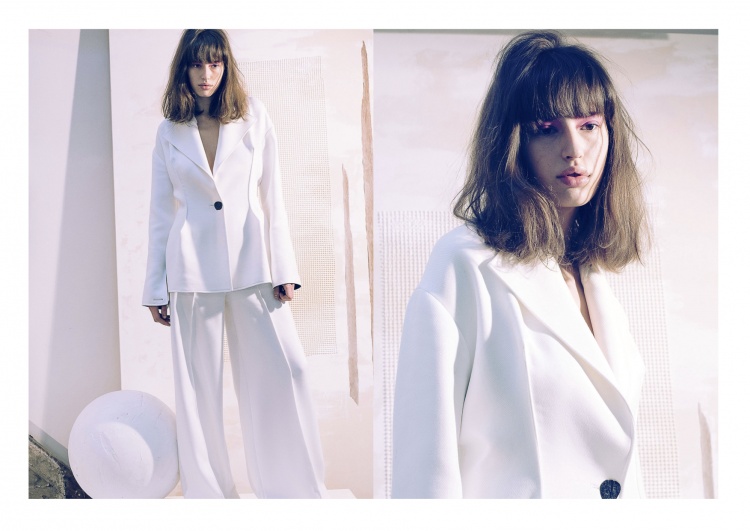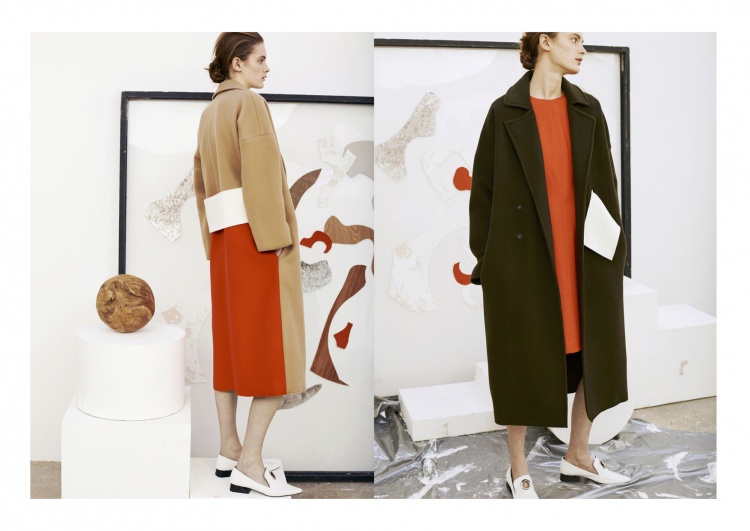 fall/winter 16
If you look at Rejina's collections you can see that modern art and architecture are a big influence to her. She always had an interest in simple abstract shapes and blocks of color. For example, her f/w14 collection was inspired by artist Ellsworth Kelly. Her latest collection for the fall is based on the idea of women through the centuries, having the same dreams and aspirations. Her pieces have strong and simple silhouettes with surprising details.
I especially love her latest fall/winter 16 collection. Rejina wanted to expand her collections further than just clothes, so for fall/winter 16 she collaborated with the Korean Yuul Yie for shoes and URiBE for jewellery. This way she is working on expanding her brand; offering a bigger product variety. The shoe range consists of two styles, loafers and block-heeled pumps. The shoes are made in catchy colors and silver hardware details.
www.rejinapyo.com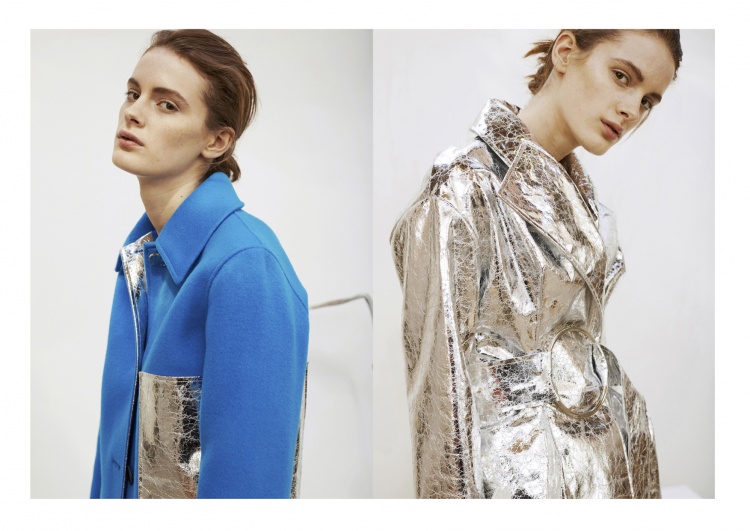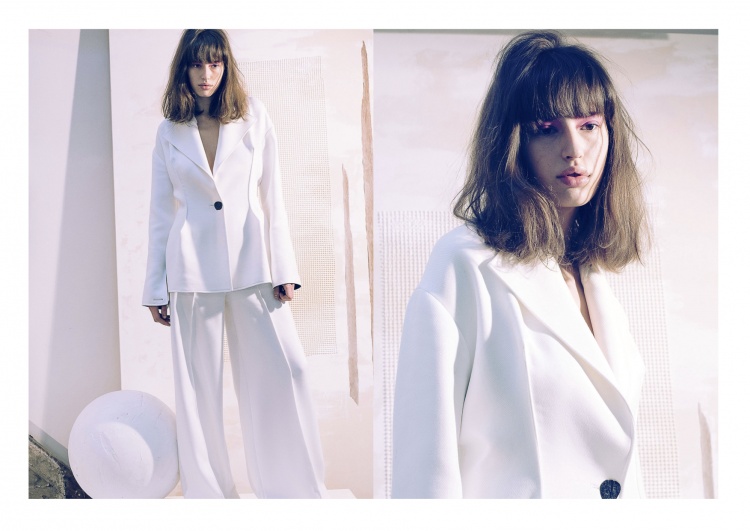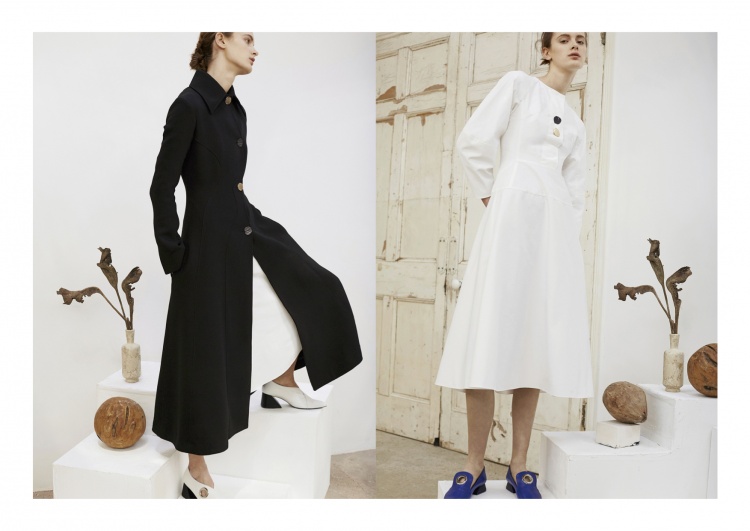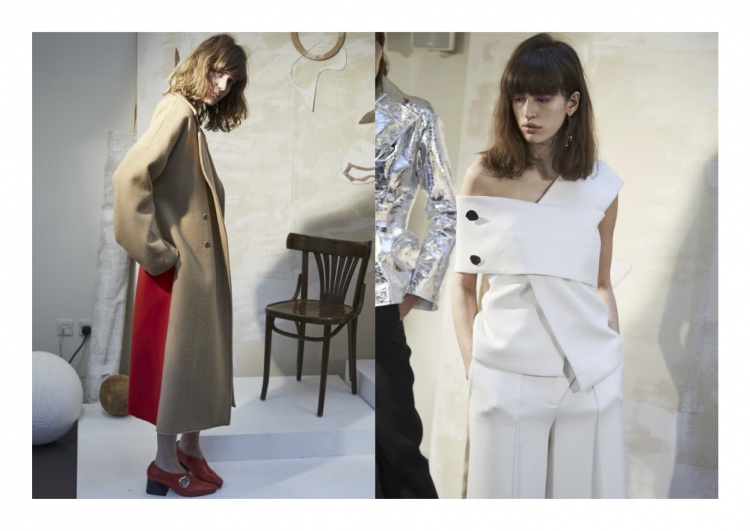 fall/winter 16