29 August 2016 // Puck Gall //Amsterdam
//

PRISCILLA, QUEEN OF THE DESERT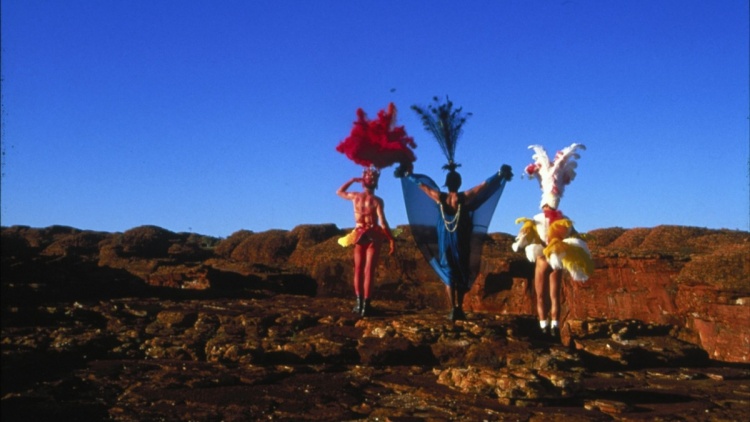 There are hardly any groups that are better dressed than drag queens. The flamboyant looks are so adventurous and celebrate the freedom to be who you want to be. With a good dose of feathers and glitter they can look like shooting stars. But I also see a lot of courage to express your inner self. They look fierce and powerful because they go against the expected. It is the most beautiful armor to fight against the ridiculous rules of society.
The Adventures of Priscilla, Queen of the Desert is a fantastic movie that shows us the world of Australian drag queens.
Mitzi, Felicia and Bernadette are the three main characters, together they decide to go on a trip to perform in a casino in Alice Springs. Mitzi has brought the group together but has not been completely honest about the reason behind their special performance. As they travel through the wild outback of Australia they face various challenges. Beauty is that they deal with every thing with such power and positivity that they only get stronger along the way. Without spoiling too much of the plot the movie is for most a feast for your eyes.
The rough settings of the dessert and the genius costumes work so well together. It comes as no surprise the costume designers Tim Chappel and Lizzy Gardiner won an Oscar for their work. Shot in 1993 the production was really low budget. So they used all kinds of strange and cheap scrap materials to create the outfits. The whole crew traveled for seven weeks from Sydney to Alice Springs. So Tim and Lizzy had to bring the whole wardrobe in an old ice cream truck into the dessert. Because of the heat the outfits melted, being constructed with super glue etc. The story goes that they had to recreate lots of garments on parking lots along the way.
I can try to explain what I think is beautiful about the costumes but I believe that these photos will be convincing enough. Just look at the details like the wigs and great jewelry or the interior of the tour bus.
Fun fact is that Felicia is played by one of my favorite actors; Guy Pearce. Who is now having a baby with the Dutch actress Carice van Houten. Not jealous at all, not at all!