02 August 2016 // Puck Gall //Amsterdam
//

PORTS 1961

Some brands can go unnoticed for years, not because they don't sell but just because they are no front-runners yet. Beauty is that sometimes it only takes one strong individual to turn the tables around. Natasa Cagalj is exactly that and more for Ports 1961.

Ports 1961 is an luxury brand that was founded in 1961 by Luke Tanabe. It is said that Luke half Canadian half Japanese founded the company because he wanted to design the perfect skirt for his wife. As a business they started to import high quality silk from Japan and grew quite fast as a women's clothing brand, renaming their brand in 1966 to Ports International.

Ports International has turned into a highly successful and commercial company doing extremely well on the Asian market. Thankfully the company decided to re-launch Port 1961 in the mid 2000's. Focusing more on the West they have becoming more and more edgy but since they hired Natasa in 2014 as creative director I believe things have really changed.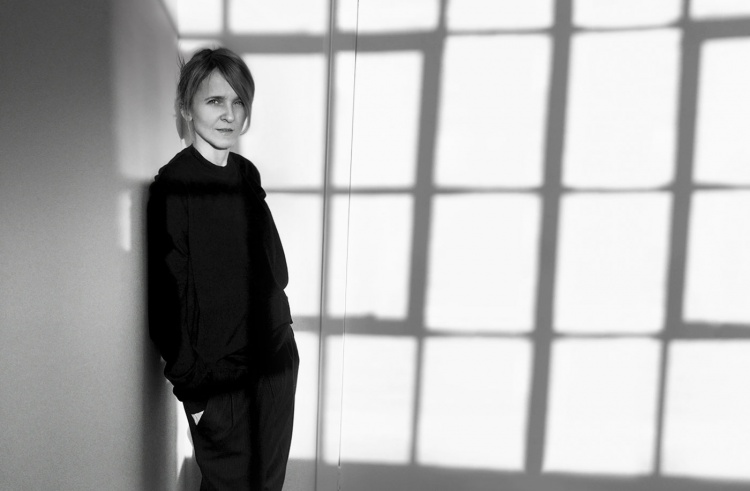 Natasa who is originally from Slovenia graduated from Central Saint Martins in 1997 still under the reign of fantastic Louise Wilson. She has a more than impressive resume working for Cerruti, Lanvin and Stella Mcartney. With all this knowledge she decided to step away in 2012 to focus more on her self. Moving back to Slovenia she worked as a freelance consultant for various brands. Up until Ports1961 asked her to be head designer of their women's line. She had a few demands like moving the design studio from Italy to London but with the advise from her old teacher Louise she gladly took the job.
It has given her the freedom to finally design from her own esthetic and man do I love it. Ports 1961 is all about comfort and wearable fashion but Natasa shows us how to give this a playful and artsy spin. She says that she wants to design for all ages and takes classic pieces like a white shirt and gives them a genius makeover. Every thing she makes is so playful but yet very realistic. She likes to work with "happy accidents" like turning random sketches from her team into prints or using the raw edges of fabrics within her designs. Since Ports 1961 has opened a store on the Rue Saint-Honoré in Paris more and more women have been falling for the brands sharp cuts and clean designs.

I love how the brand is slowly growing into a new direction, a brand that creates pieces women want to wear without playing it save. Personally I adore their latest resort collection for 2017 and their fantastic footwear that for me symbolizes the power of the brand. Their bee sneakers are simple and practical yet playful and beautiful shoes that we can wear to almost all occasions. So Natasa is the one to watch because she will only be creating better collections every year with clothing that makes sense and make women look sensational. As their website is extremely boring I recommend you check them out on Instagram, wow that's modern!