10 September 2016 // Anona van der Linde //Antwerp
//

LOQ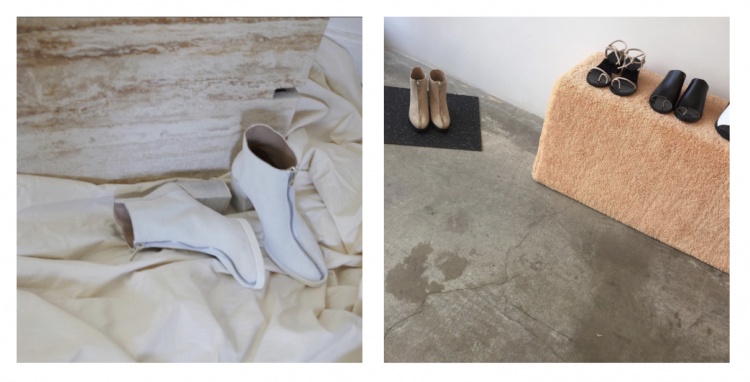 designers Keren Longkumer & Valerie Quant
Summer is ending, a new season is starting, that means I have started checking out the new winter ankle boots - my favorite kind of shoe! Preferably in suede, with a not to high heel ;) And I think I may have already come across the perfect pair. Beautiful camel suede boots with a square blocked heel, by L.A. brand LoQ.
LoQ just launched their new collection, so now is a good time to share a bit about the designers behind the brand. The brand was set up only a year ago, by Keren Longkumer and Valerie Quant (combining both their last names to form the brand's name). Keren works from her native Nagaland (India) and Valerie from Venice California, that means a lot of emails, skype conversations and occassional visits, in Spain or L.A.
the fall 2016 Lazaro boot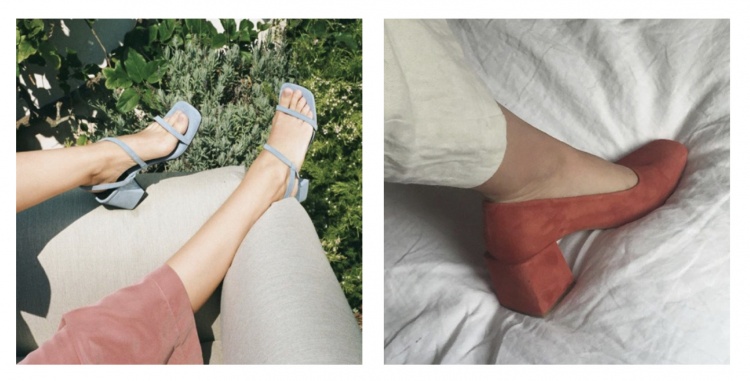 Keren and Valerie met in L.A. at a footwear design program they were both following. They collaborated on a few project and found out they share a mutual love for minimalism. When they finished school and Keren went back to India, they decided to just jump in and find a factory in Spain to produce their shoes. Because they live so far apart, they have an unusual way of working, but that's also what makes them unique. They create in very different environments, so they each bring other things to the table - they fuse the relaxed sensibility of California with the rich colors and textures of India.
Redefining the classics is what they're aiming for; so starting with the ankle boot, the mule, or the loafer and modifying them for the modern day lifestyle of (L.A.) women. Their new collection contains a blocked heel that stands out just a little bit from the heel, it gives the shoes a unique and edgy look. Another signature piece is the Andorra boot - an ankle boot with a zipper that runs over the middle of the shoe from toe to all the way up to the front of the boot and the strappy sandals.
You can notice in the shapes of the shoes that architecture and design are a big influence to them. They can obsess over colors and materials because it's something they both love. They've always said they liked colors they could imagine eating and leathers that evoke an immediate sensory reaction. I think they did a great job here, their shoes have a very strong appeal!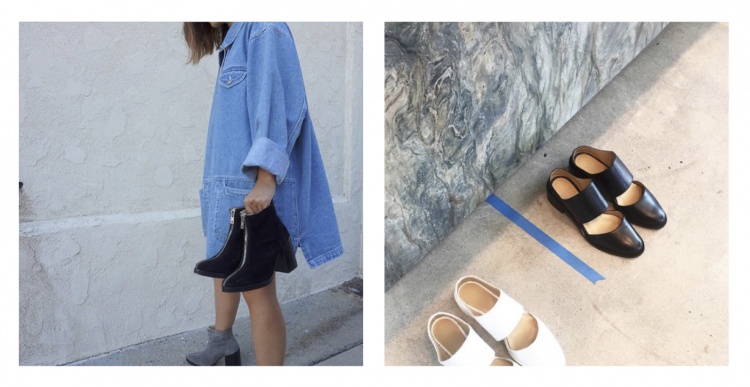 right: the Andorra Lo zipper boot