14 April 2015 // Laura de Wit //Amsterdam
//

LAURA'S

Now that I'm almost graduated from my master's in Design Cultures I started thinking of how I started this study and how my first assignment consisted of reviewing a book of 500 pages about the history of modern design. Moreover, I thought about how I didn't remember a word of what was written in that book. Flipping through the pages after I decided it would be interesting to have another look at it I came across a drawing of fashion designer Elsa Schiaparelli. This, in turn, reminded me of my previous study Fashion Design where I was inspired by her designs for one of my projects.

Elsa Schiaparelli (1890-1973), who was an Italian fashion designer, was very influential in the 1920s and 1930s. She started off with a collection of sportswear in 1927 called 'Schiaparelli - Pour le Sport' which was considered revolutionary for it was a blend of knitted sportswear with haute couture. Schiaparelli is also known for her inventive use of materials. She invented rhodophane, a fabric as transparent as glass. Her style is characterized by the addition of playful and estranging details. A famous example is her knitted sweater with a trompe-l'oeil bow (a bow that is knitted in the sweater) that became a worldwide success.

I find it fascinating that a designer of that time, when clothing was dominated by conventions, had such a humoristic approach to designing clothing. If you would only look at the hats Schiaparelli designed which placed a stiletto upside down on a woman's head.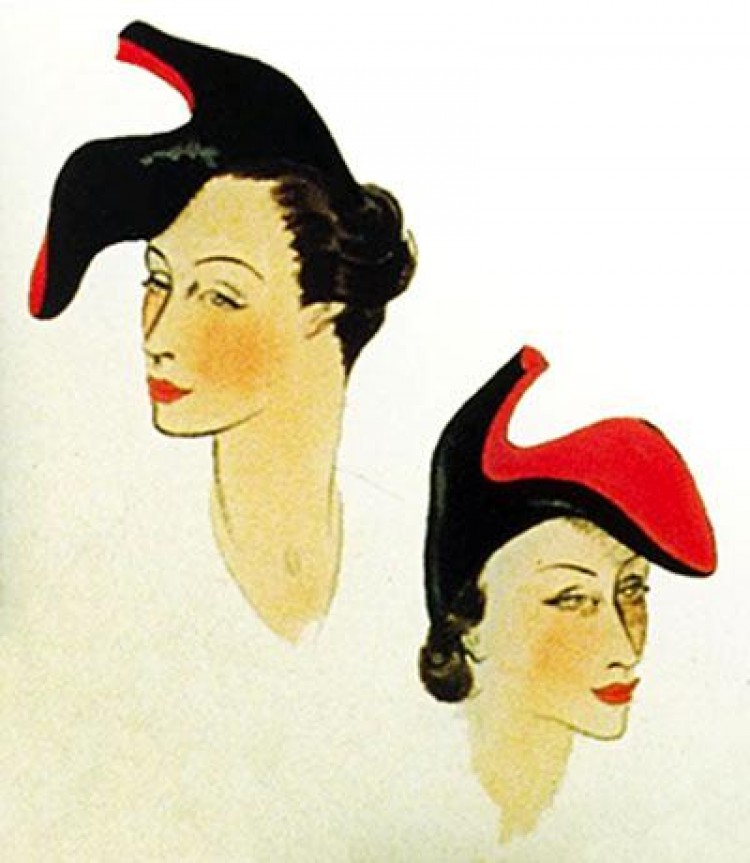 Shoe hat, 1937-38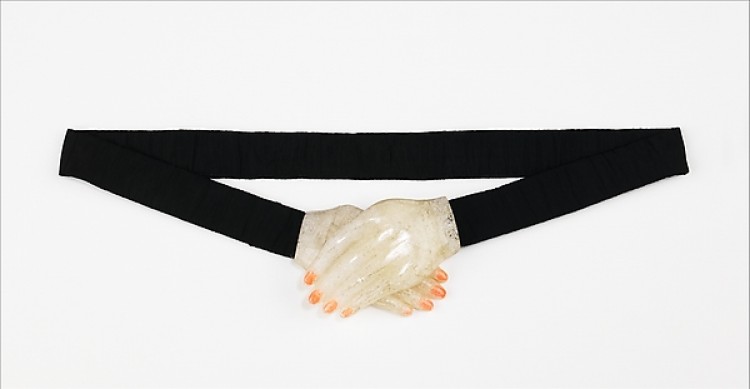 ​Evening belt, 1934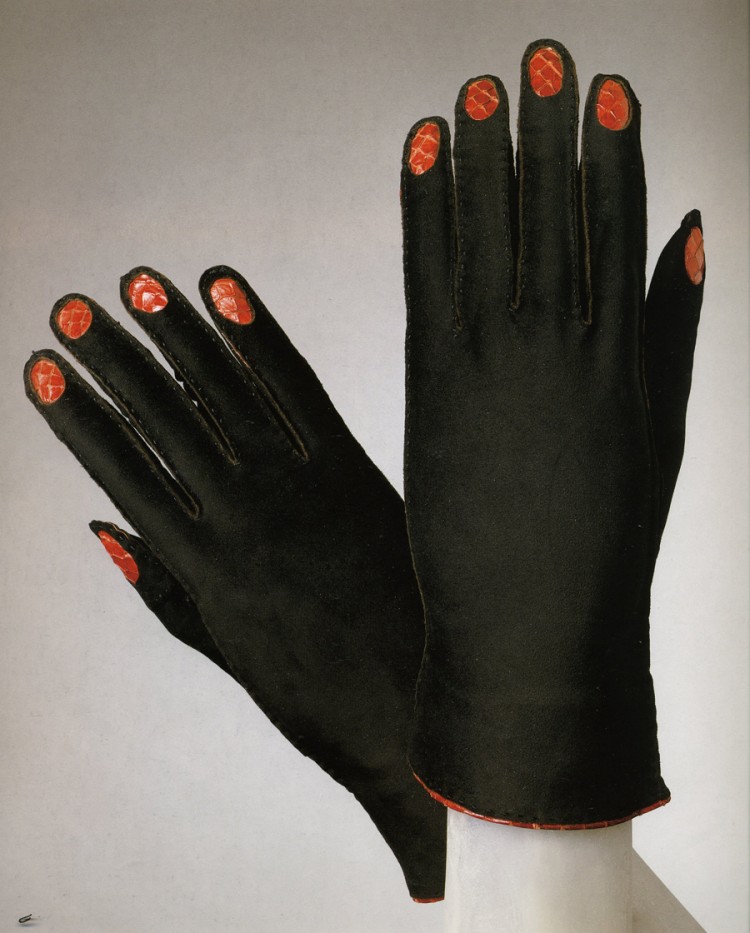 ​Gloves, 1936