28 November 2016 // Puck Gall //Amsterdam
//

JAMES TURRELL

Last weekend I visited the Voorlinden Museum in Wassenaar. It is the newest modern art museum of the Netherlands. A beautifully constructed building that offers lots of natural light to the art pieces and is located and a beautiful lush garden. These are remarkable features for any fine arts museum. So once you enter the building the expectations are quite high.

Joop van Caldenborgh, one of the biggest art collectors of the Netherlands, founded the Museum. This makes the museum quite special because it becomes personal right away. You don't walk through genres or timelines like in most museums. The pieces are so divers that every room is exiting and fresh.

But there was one piece that absolutely blew my mind, Skyspace by James Turrell.

In the back of the museum there is a small corridor with two sliding doors trough, which you enter into the temple of James. Well at least that is how I experienced it. It is difficult to explain the work of James because it is all about the moment and your personal perception. But to say it blunt it came down to a square hole in the roof. Without any glass protecting you from the weather James invites you to sit down and let the sky do the work.

The idea seems so simple but it has a big calming effect.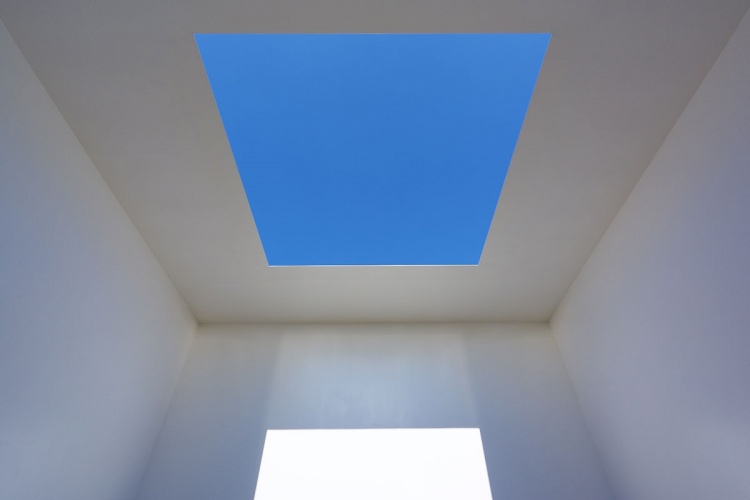 James Turrell is a renowned American light and space artist. He refuses to use light in art but wants the light to be art on its own. There is nothing as simple and common as looking at the sky, but some how Turrell completely turns is around. There was nothing more impressive than my Dutch grey wintery sky that day. He even plays with the surroundings by adding different colored lights in the surroundings they affect your way of seeing the sky's color.
This constant tension between perception and reality is mind-blowing.
That is why we should all add the Roden Crater in Arizona to our travel list.
The Roden Crater is probably one of Turrell's biggest works. He started building on this extinct volcano in 1979 and is still developing the place. It is an homage to light and the beauty of catching it.
Happy Mondays.