04 June 2016 // Anona van der Linde //Antwerp
//

I <3 NY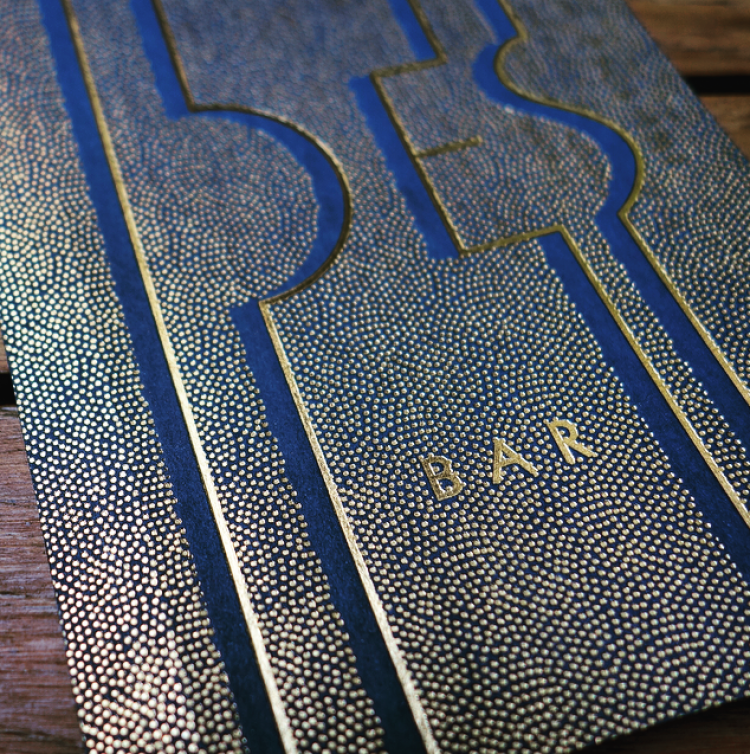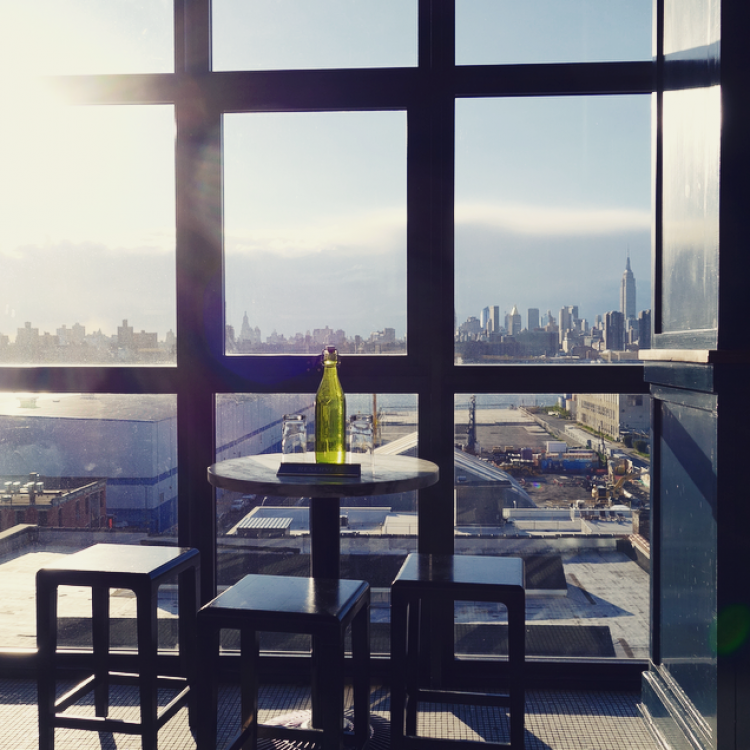 Ides bar @ Wythe hotel - We we're staying in Brooklyn-Williamsburg and a lot of friends told us to definitely visit the Ides bar in the Wythe hotel. The bar is on one of the top floors and it's near the river, so there is a perfect view of Manhattan. Really nice atmosphere and music as well.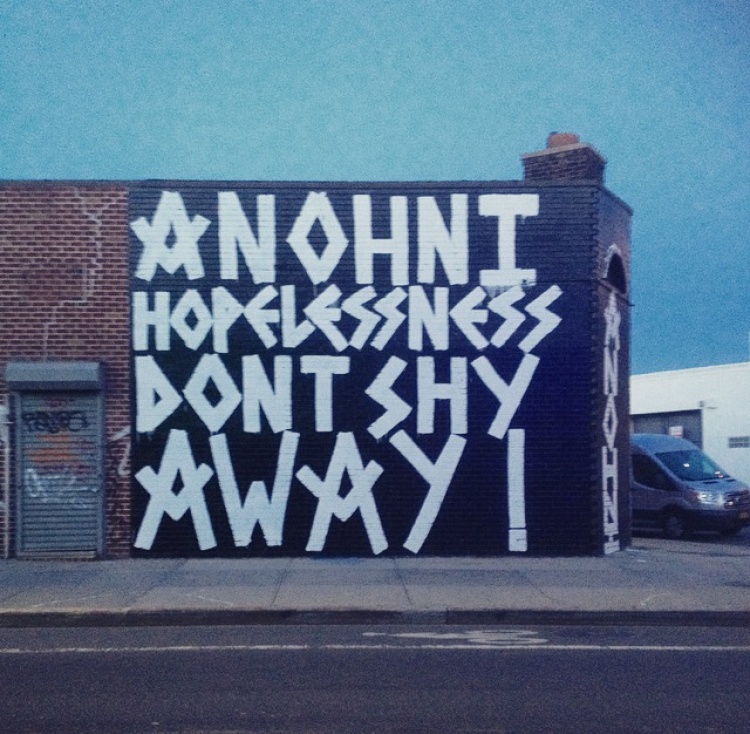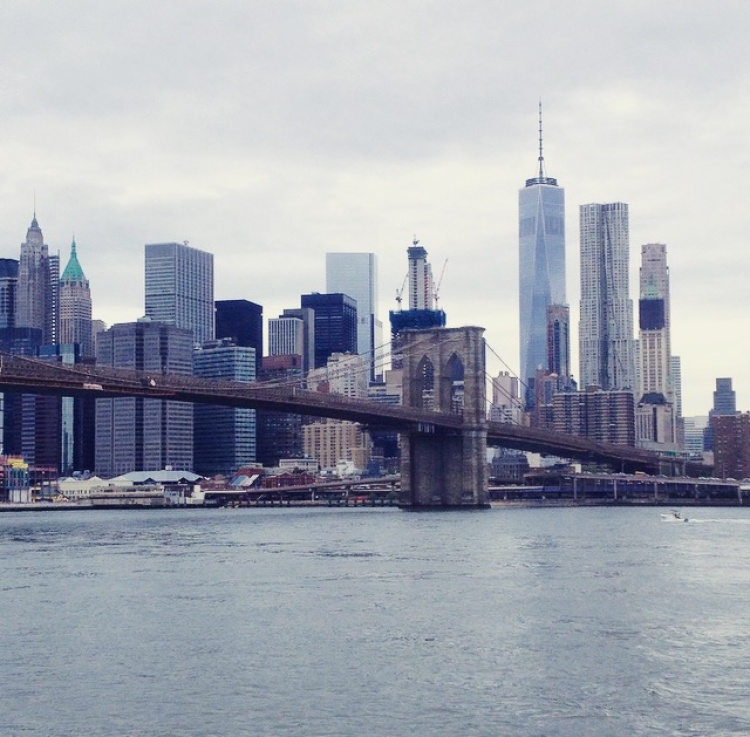 Dumbo, Brooklyn Bridge - a great place to enjoy the view of Manhattan and the Brooklyn and Manhattan bridge. On sundays they have the flea market down by the bridge, and if it's nice weather it's a great place to just chill by the water and look at the city from a quiet place.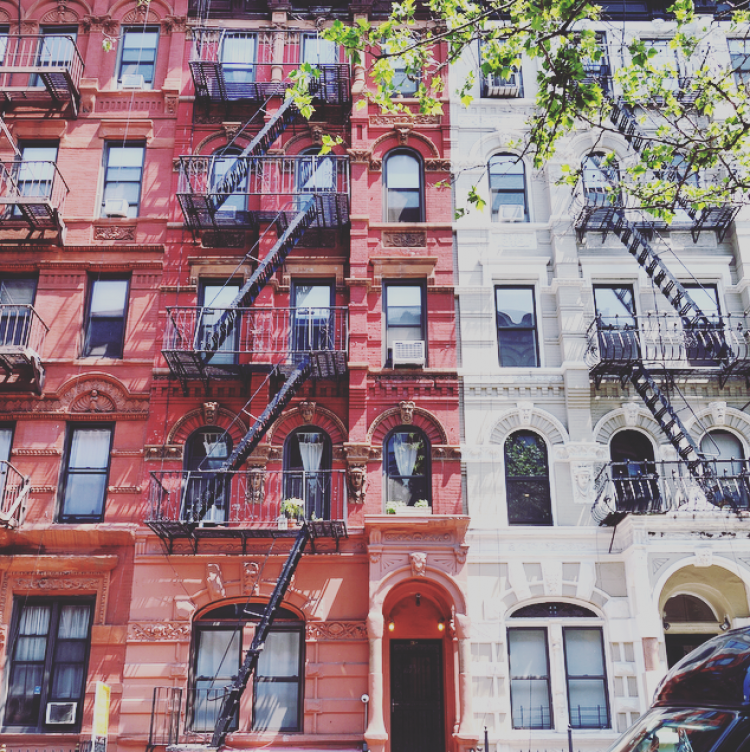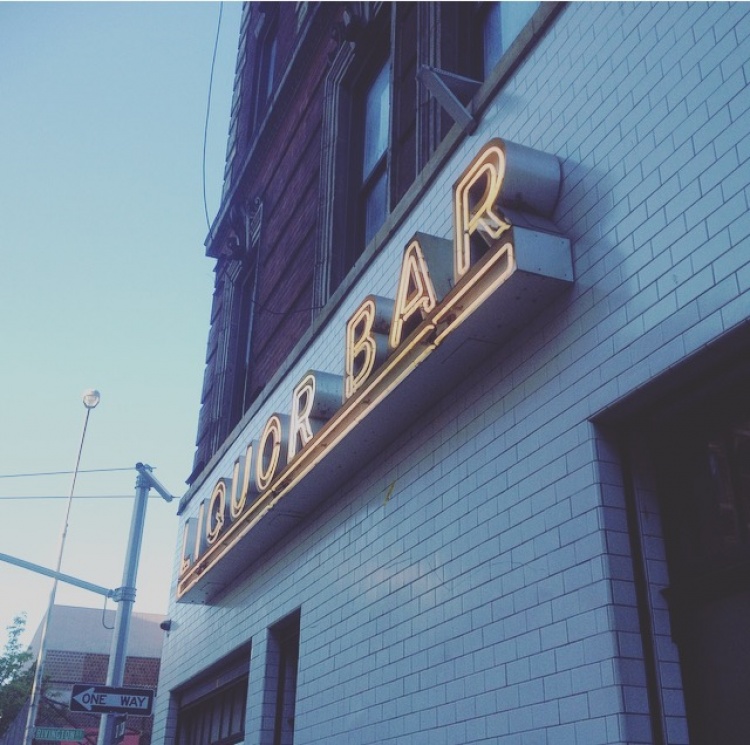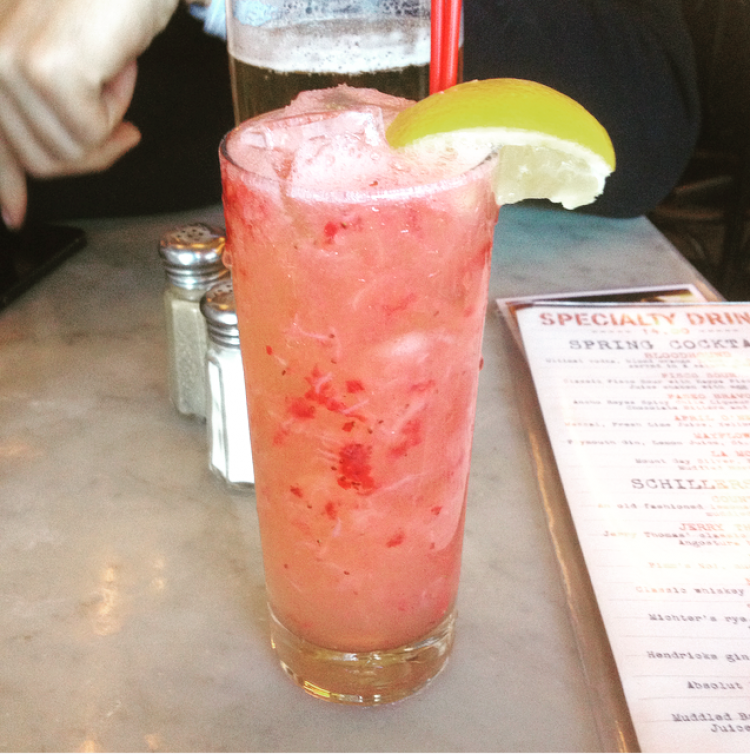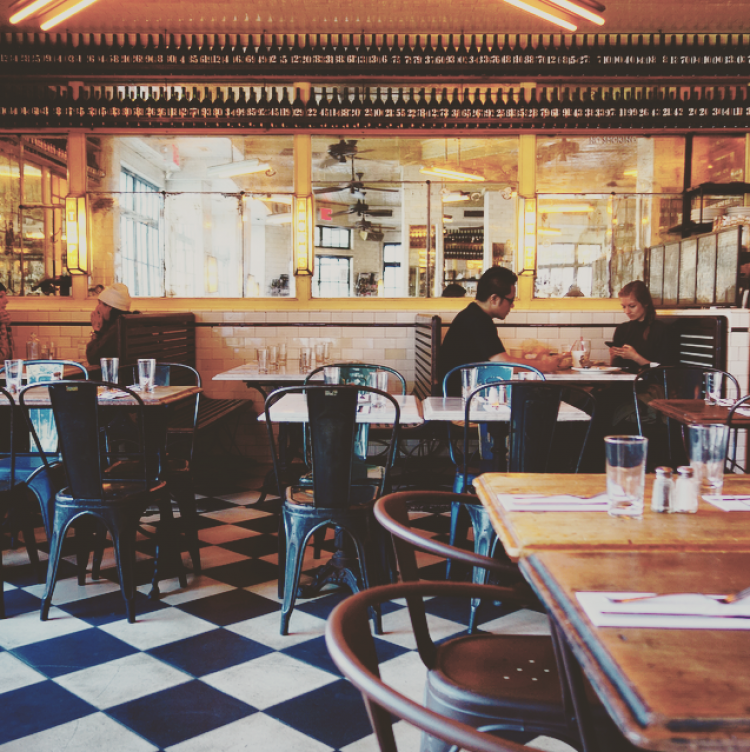 Schiller's Liquor Bar - Across from Maryam's shop there's Schiller's liquor bar, (lower east side) also a well known and easy place to have a nice cocktail.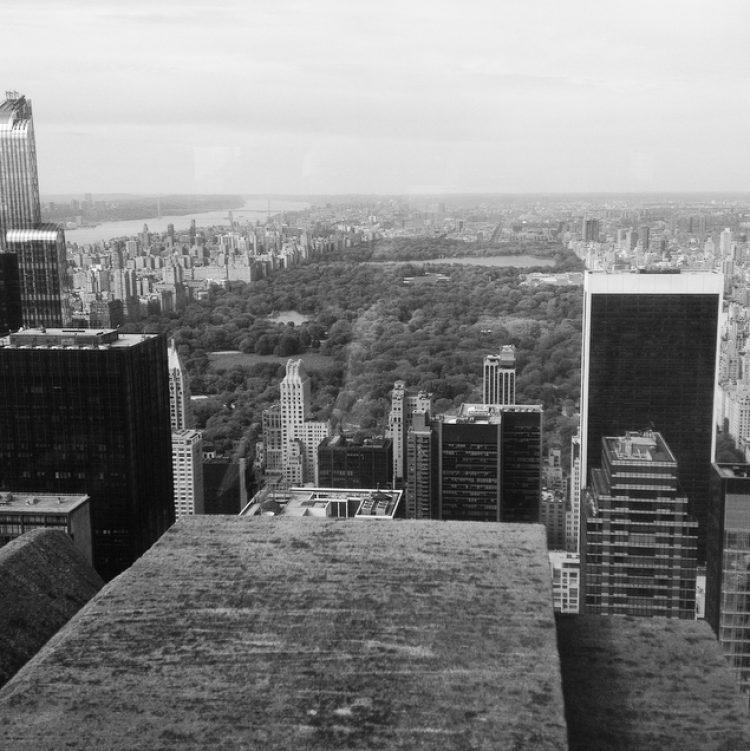 Rockefeller - we went on top of the Rockefeller building to witness some of the amazing skyscraper views. From the Rockefeller building you have a great view on the Empire State on one side and central park on the other side.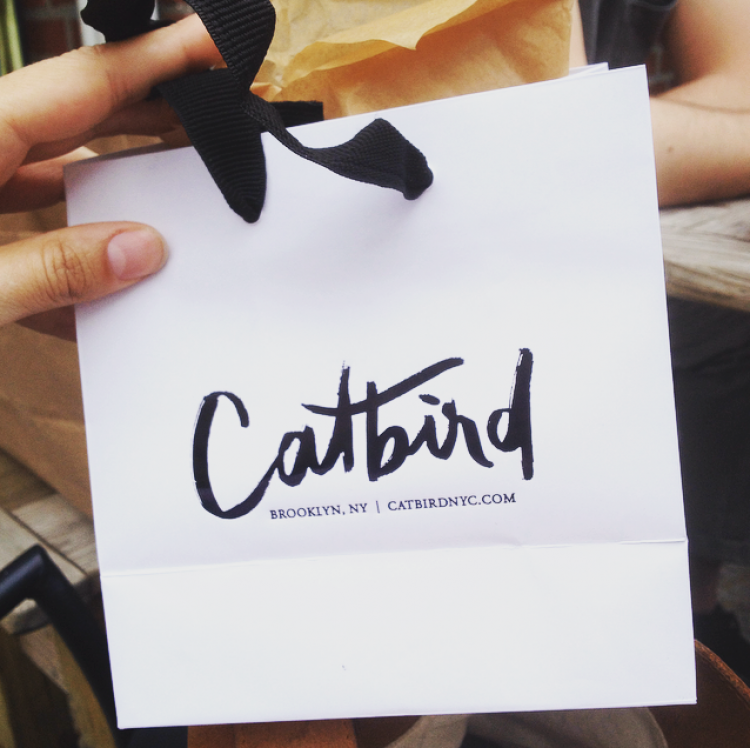 Catbird - a cute little shop on Bedford Avenue, Brooklyn. They have some really nice delicate jewelry (and some beauty products). Their own pieces are all made in their Brooklyn studio with recycled or fair trade gold. Beautiful engagement rings!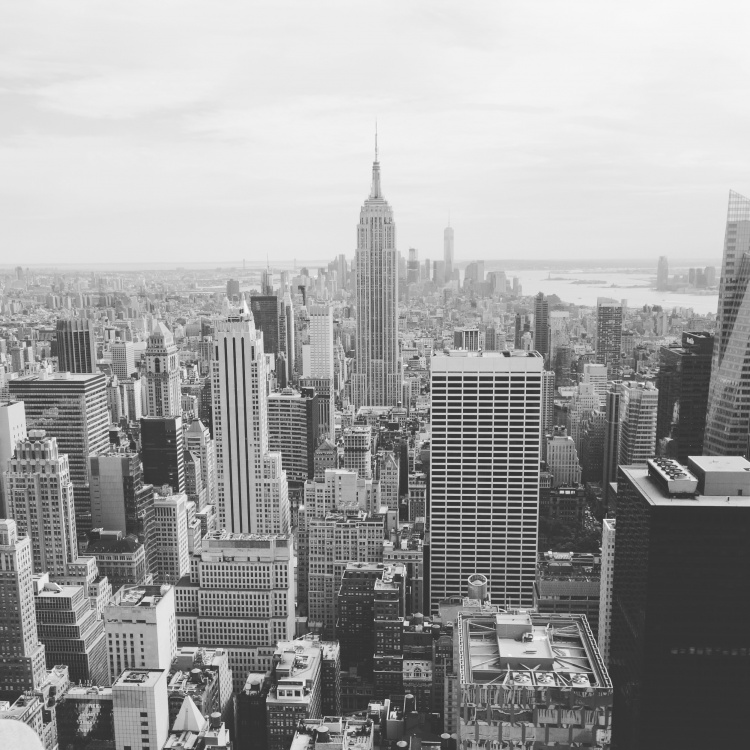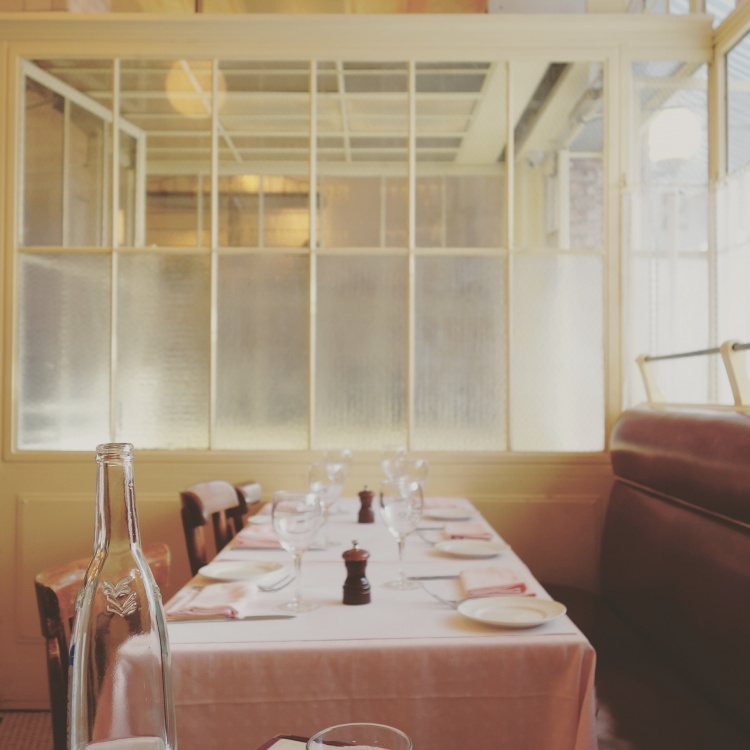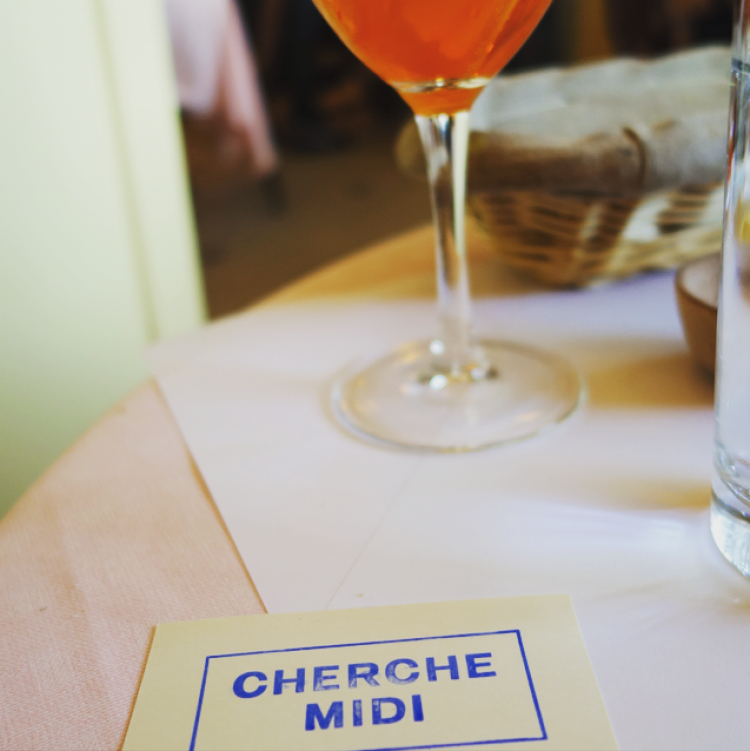 Cherche Midi - Cherche midi is really nice if you're in the mood for a more fancy dinner - a restaurant by New York's well known restaurateur Keith McNally. It's french inspired, with a lovely interior - you feel like you're in a totally different world when you step inside - and great food. Best steak I ever had.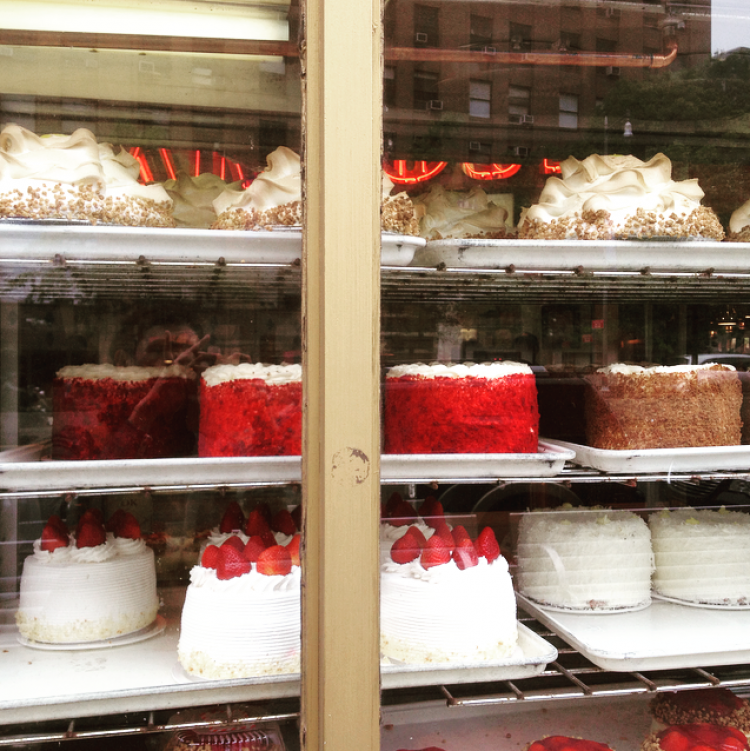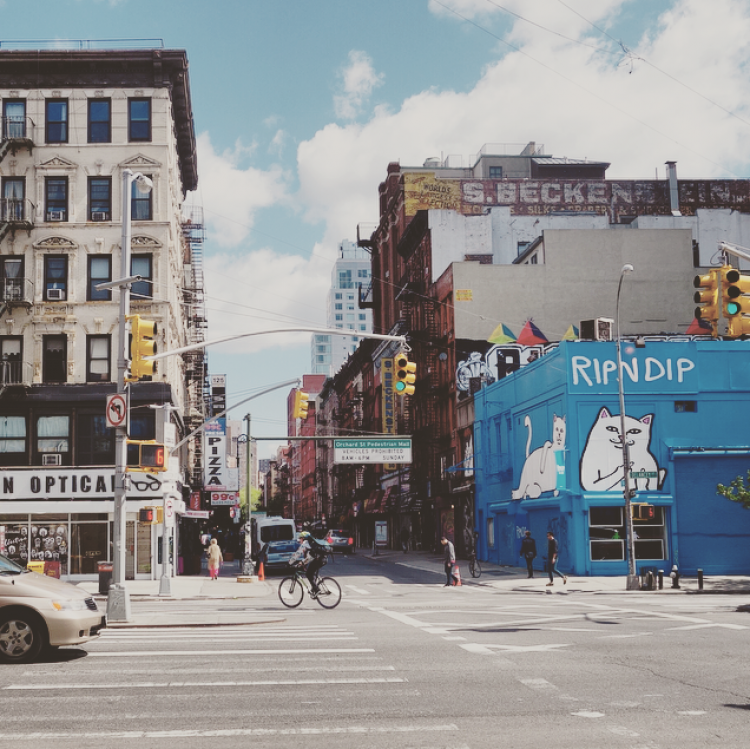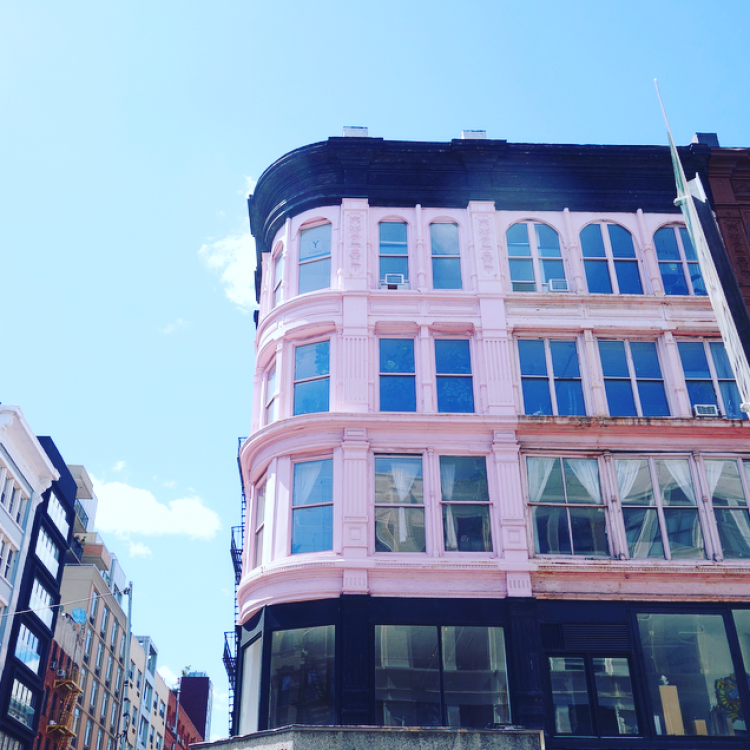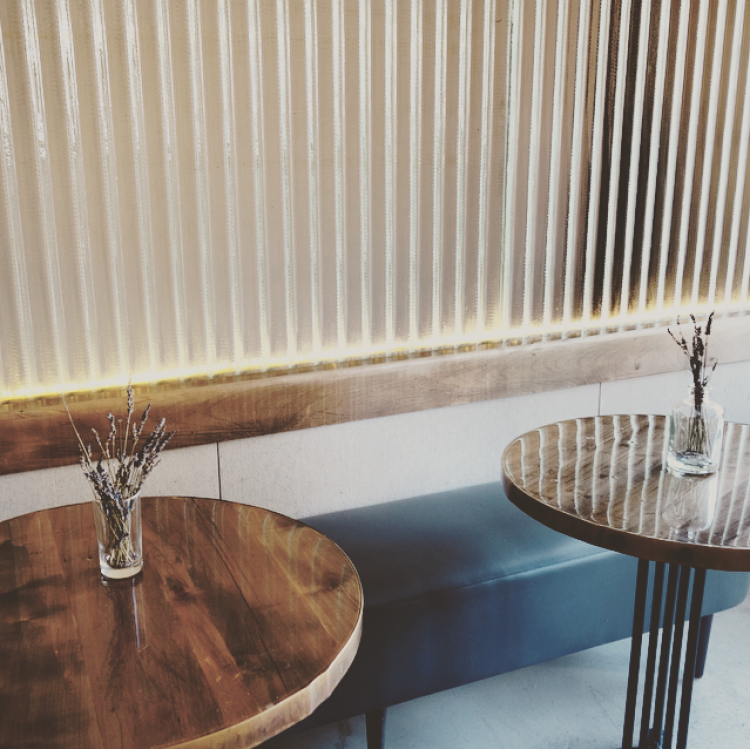 Sel Rrose coffee bar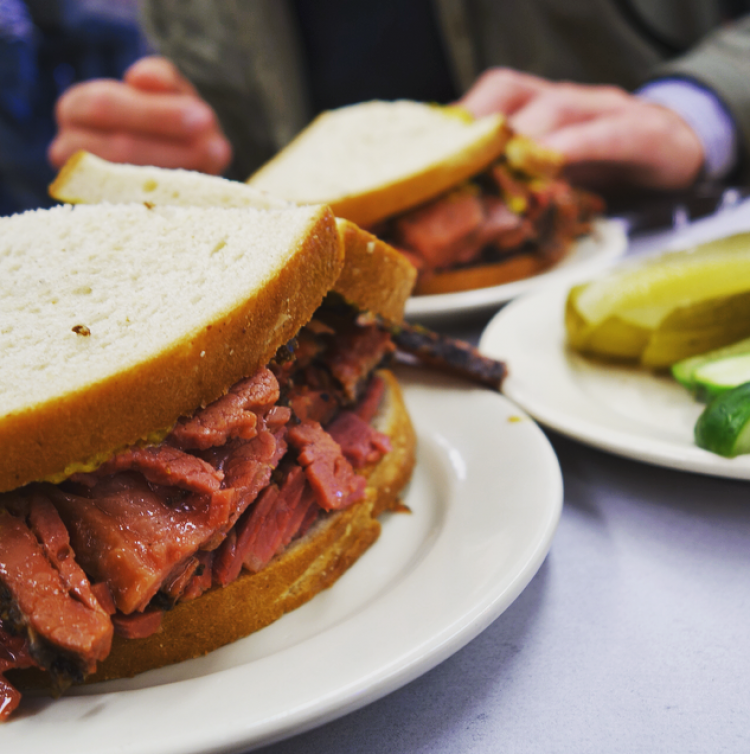 Katz's Delicatessen – For the famous pastrami sandwiches!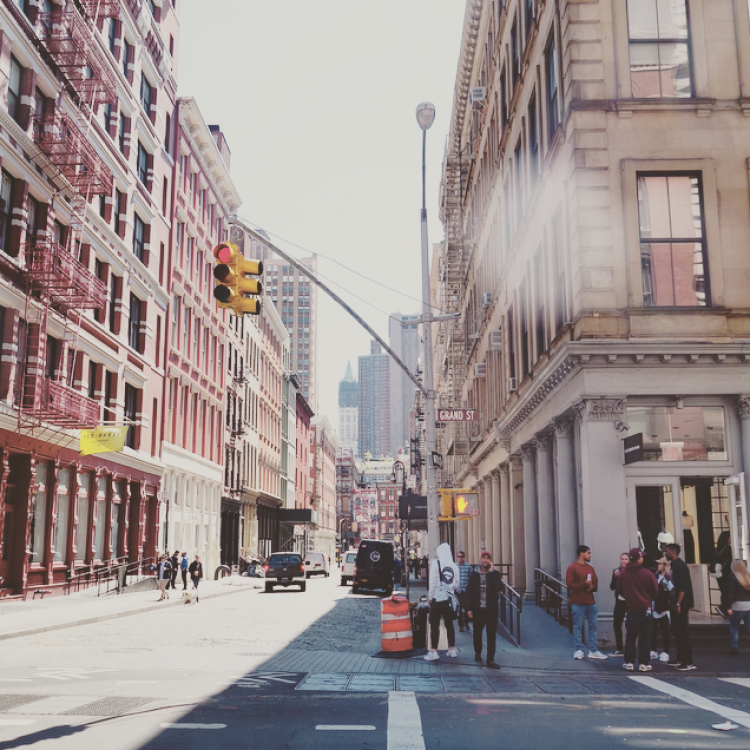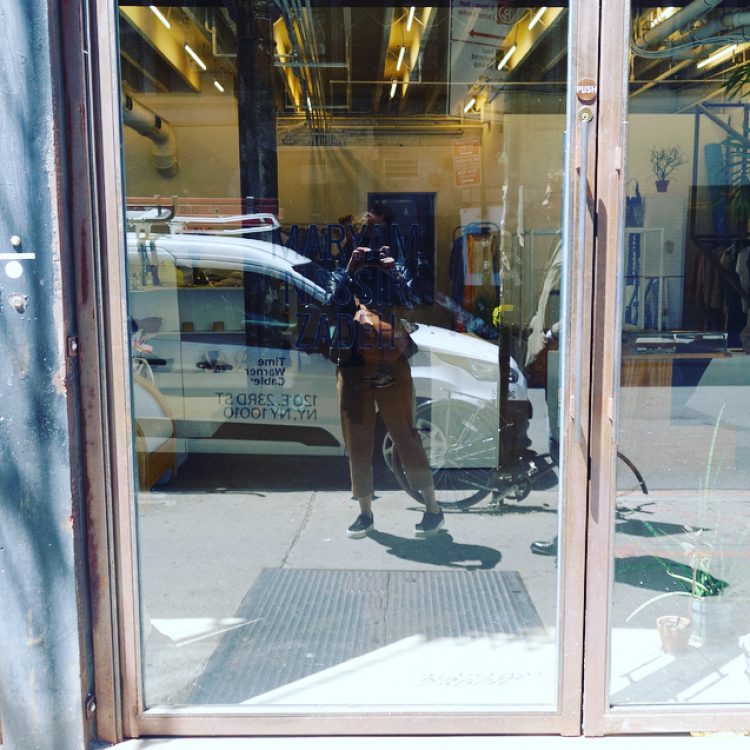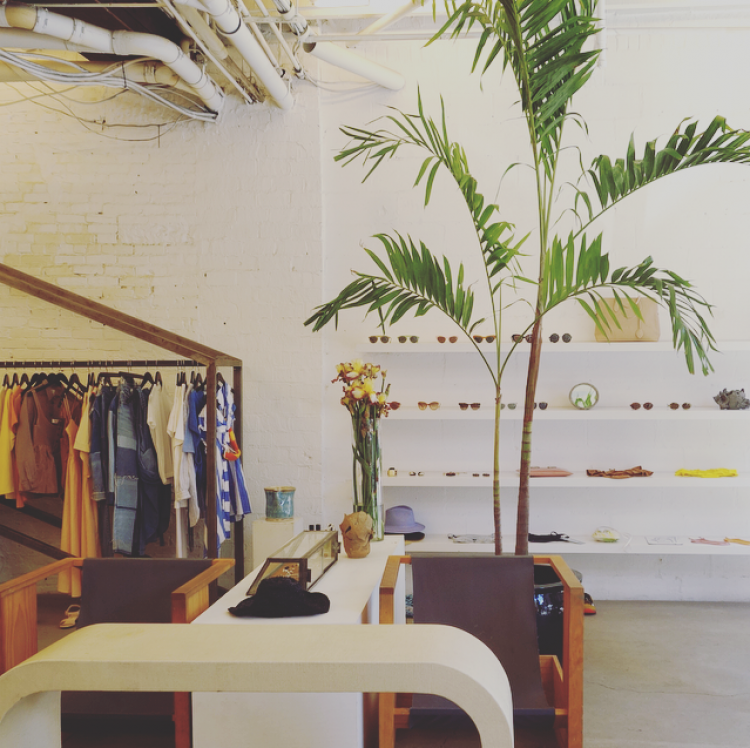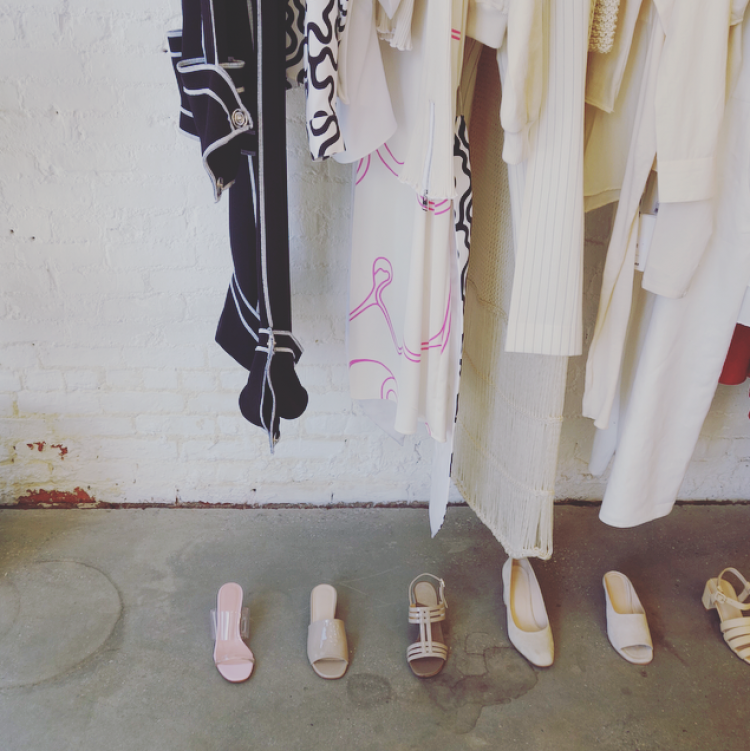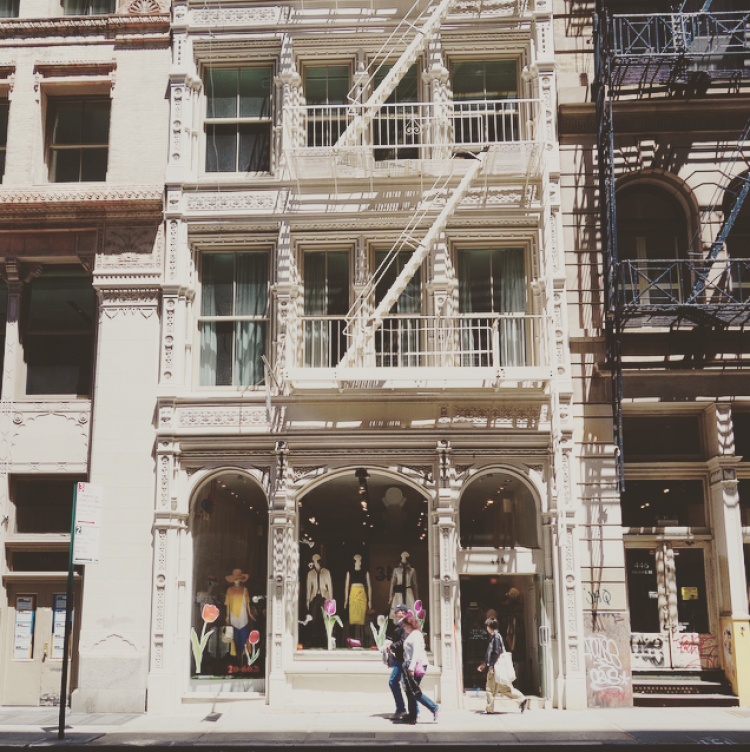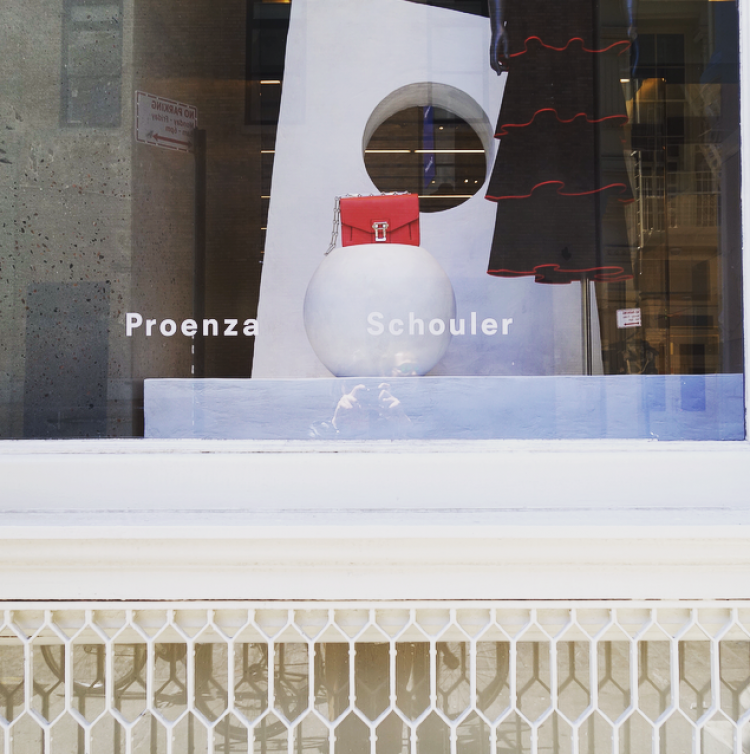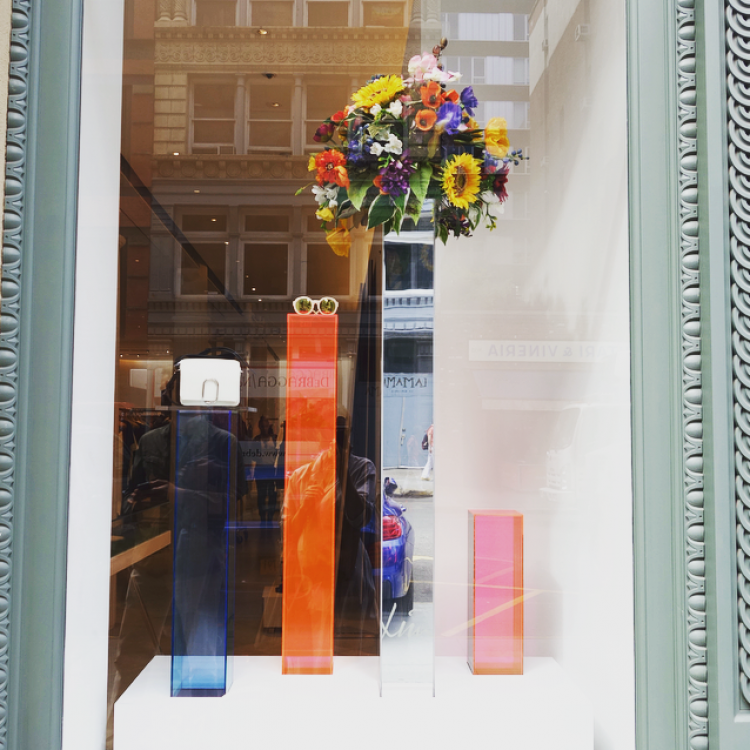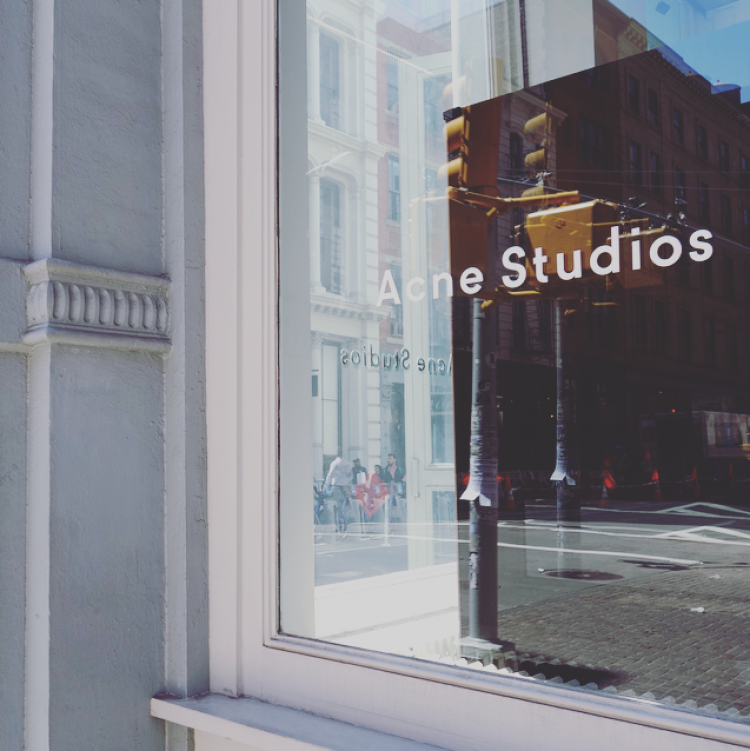 Maryam Nassir Zadeh's shop was for sure my favorite. Other nice shops I really enjoyed in the area are: Reformation, Creatures of Comfort, Opening Ceremony, Assembly. I was lucky to find a sample sale of Maryam Nassir Zadeh that was on while we were there - it was in her showroom in Chinatown, in a building right inbetween the fish and vegetable shops. There was also an ongoing sample sale of Dover Street Market and we walked into the sample sale of Saturday's - it's always good to check what is around when you're visiting. Soho and Lower East Side for shopping <3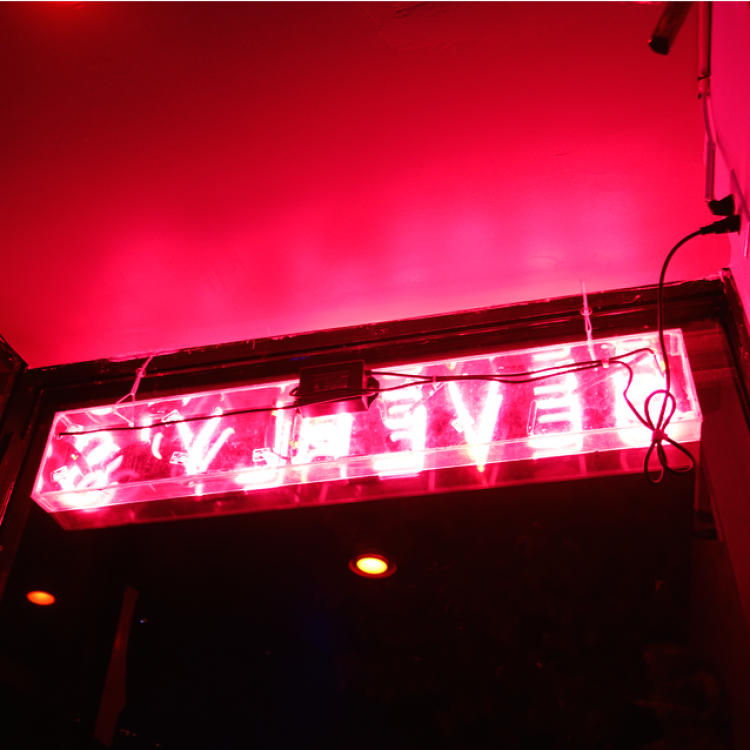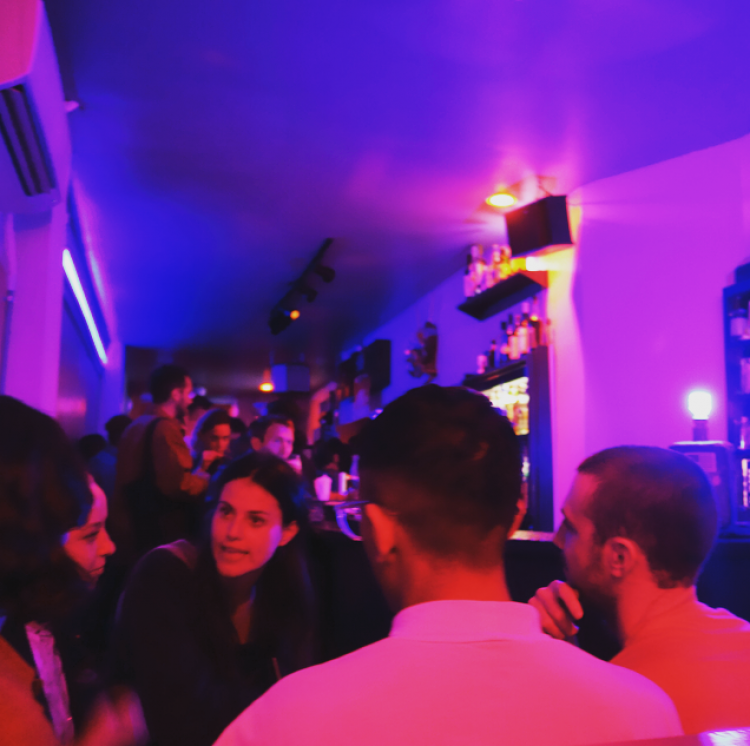 Beverly's - One night we went out for drinks at Beverly's, a tiny hip bar in the lower east side, very neon pink.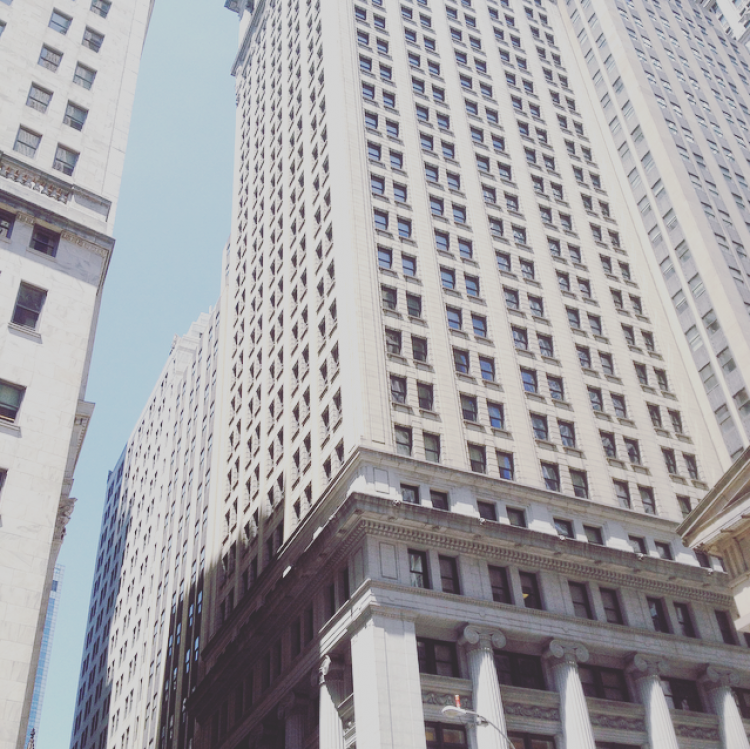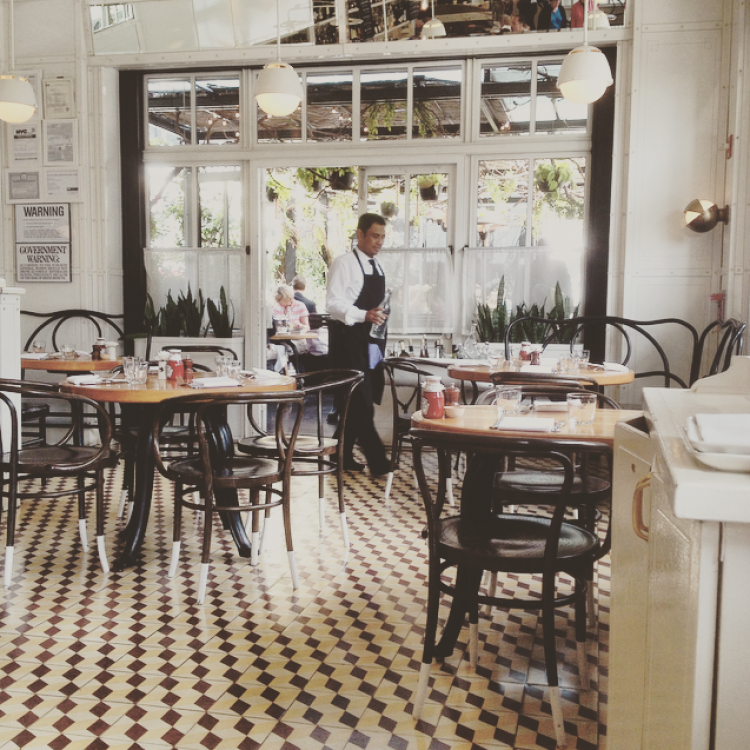 Standard Grill - In the Meatpacking District, below the High Line and the Standard Hotel, classic interior and food.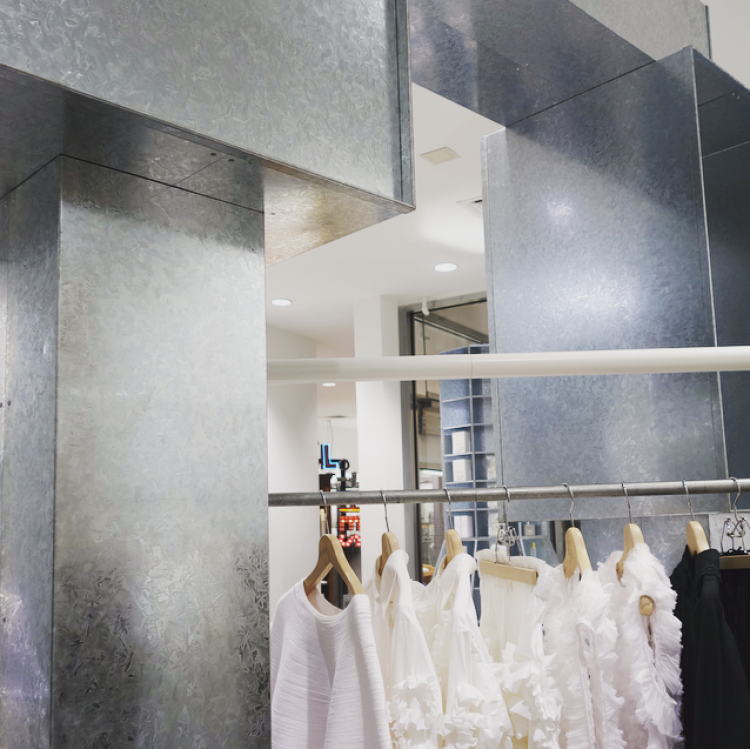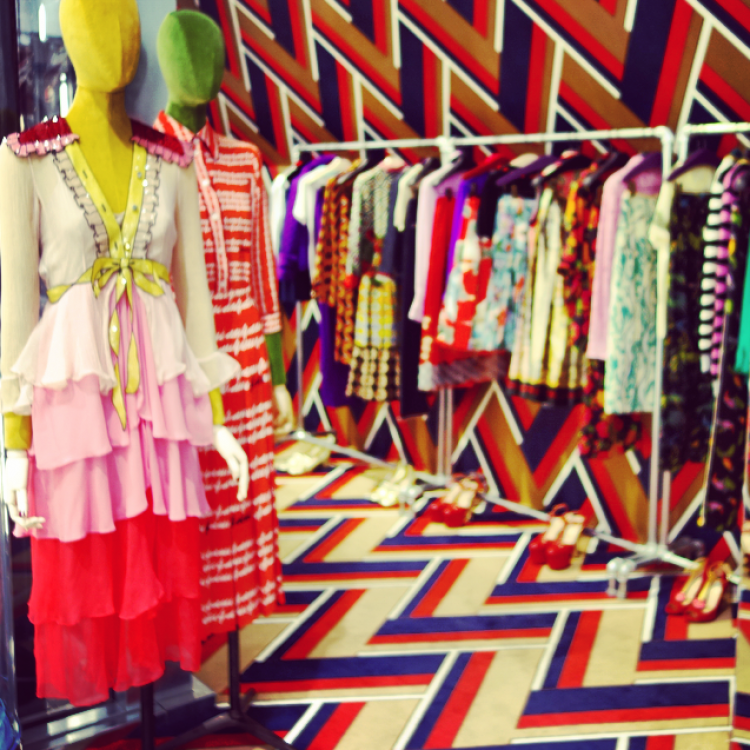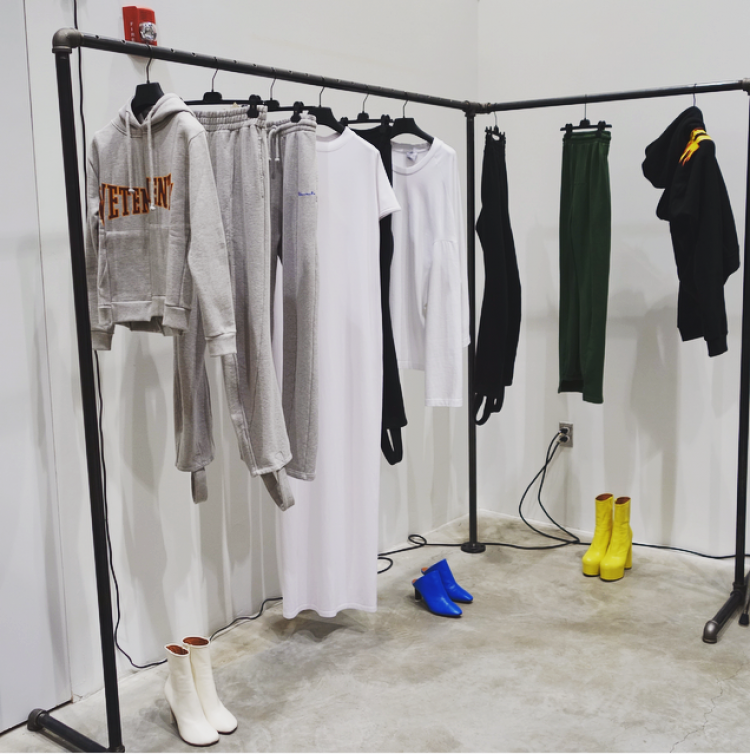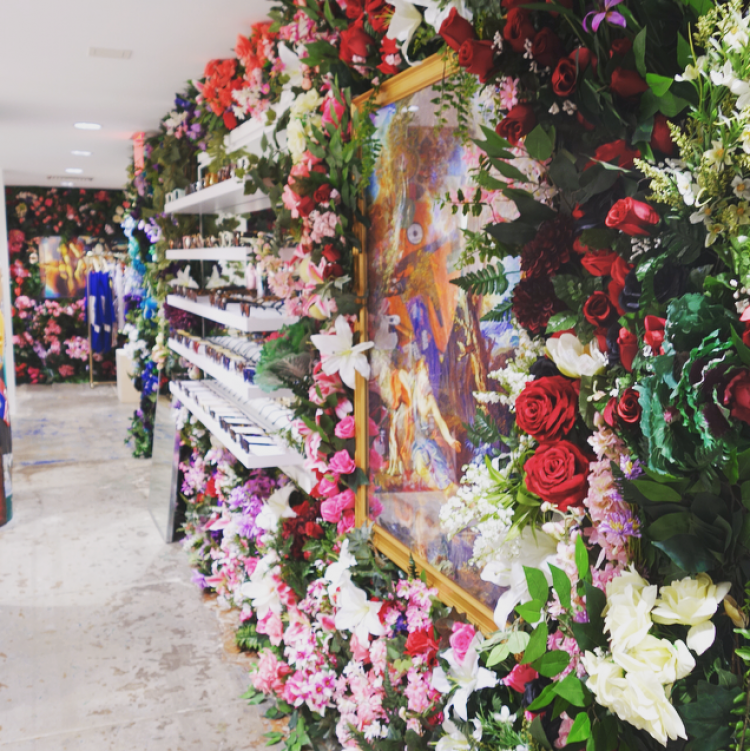 Dover street market - Dover Street market is also worth a visit - they have a crazy store decor and sell beautiful designer pieces, but just for having a look at the interior it's worth a visit.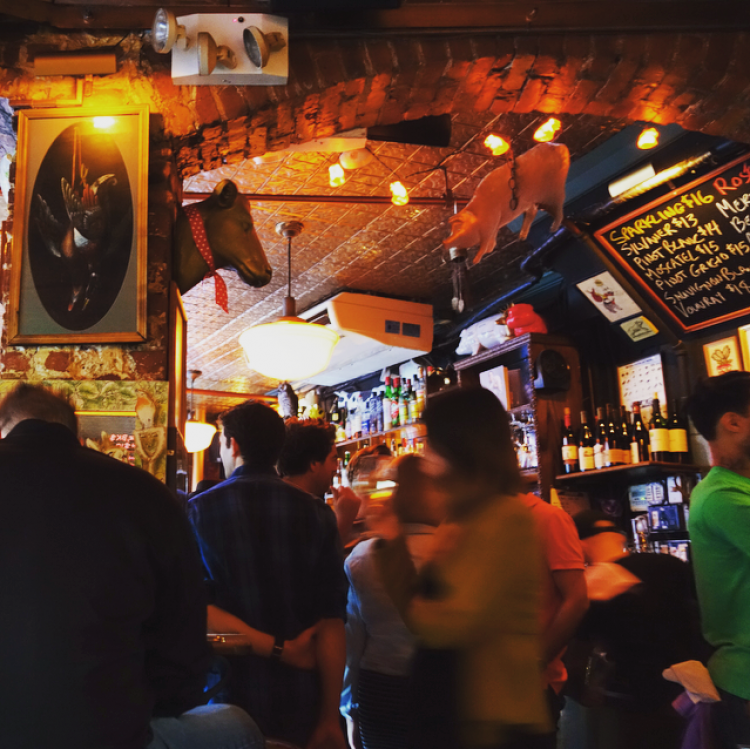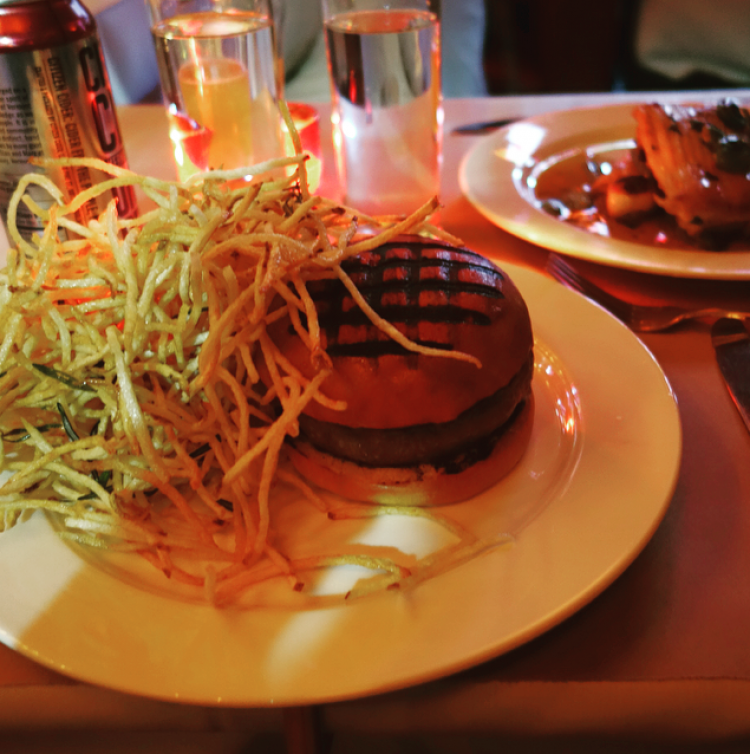 The Spotted Pig - We definitely wanted to eat at The Spotted Pig, a restaurant by English chef April Bloomfield; where they serve seasonal Bristish and Italian dishes and supposedly have the best burger. You can't reserve a table here, so make sure to be on time to put your name on the list otherwise the wait time can run up to three hours. And yes, the burger was really great - simple, without any toppings but Roquefort, served with shoestring fries.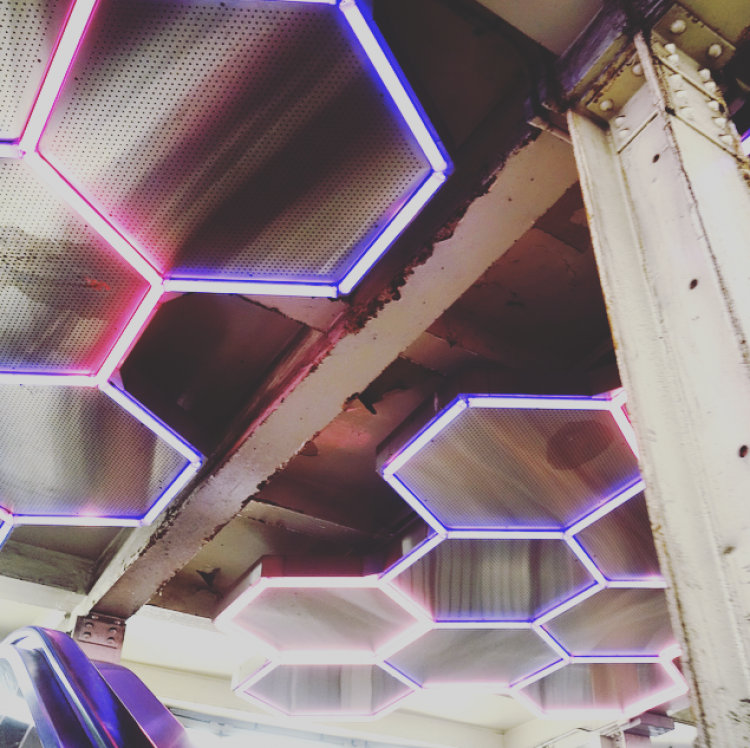 Ramona - We went out for great pizza at Paulie Gee's in Greenpoint and after that for drinks at Ramona's, a beautiful space to have a relaxing drink.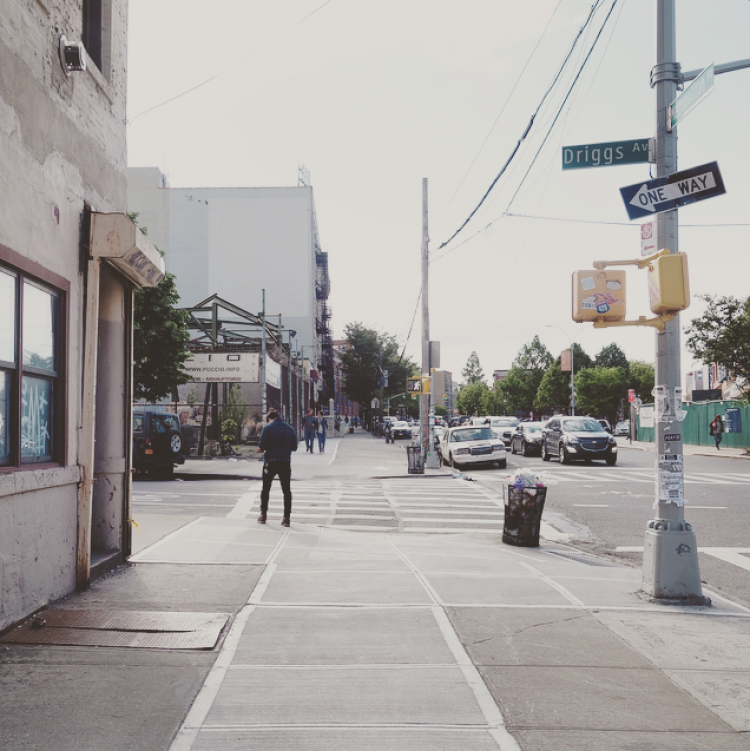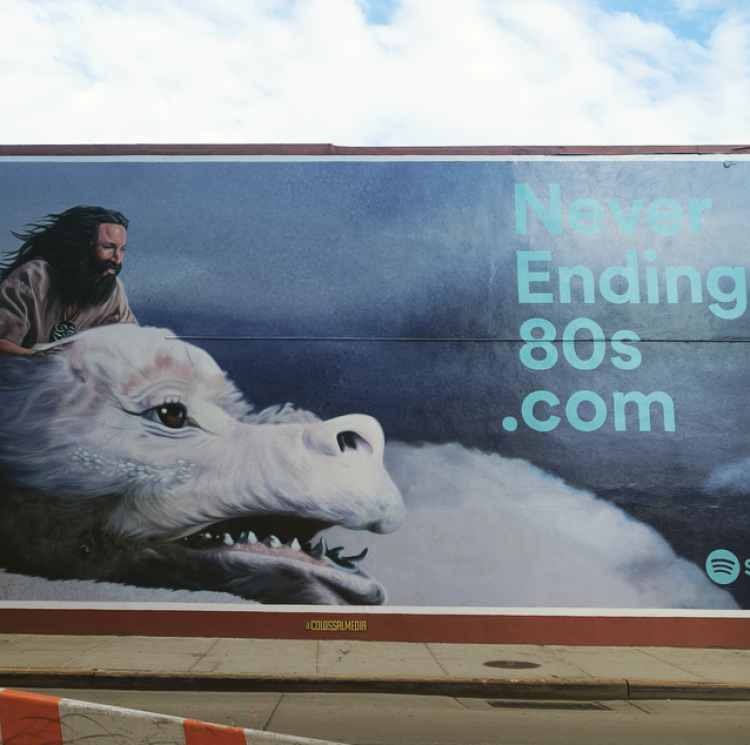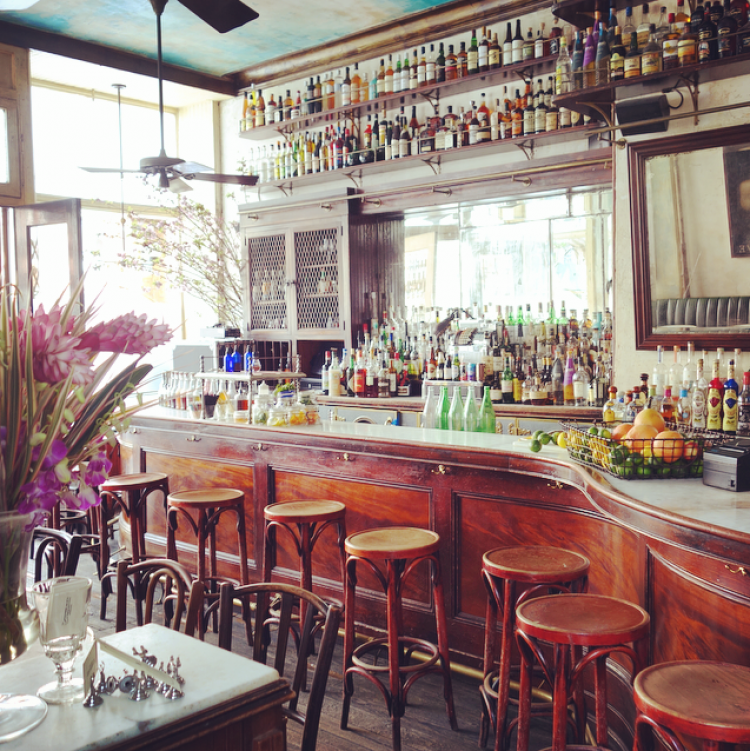 Hotel Delmano - Hotel Delmano is a lovely cocktail bar (not a hotel), in Brooklyn on Berry Street, it's really one of the most beautiful bars I've seen so far. You can enjoy a small bite from their selection of fresh seafood and a classic cocktail.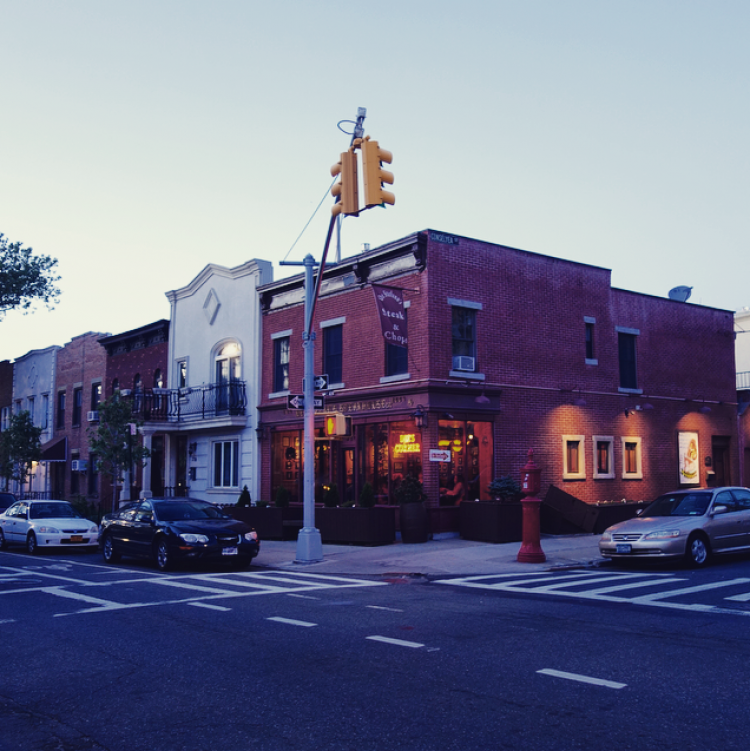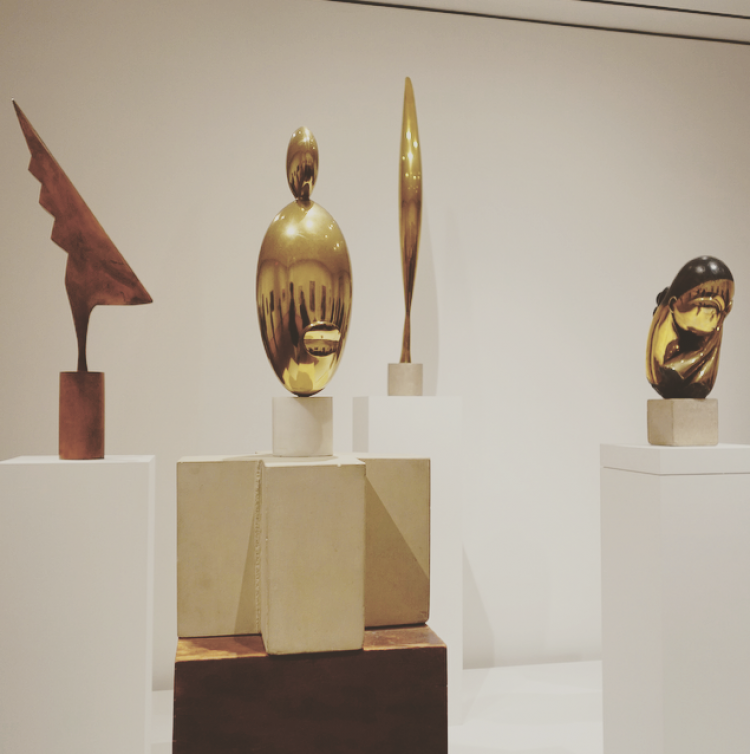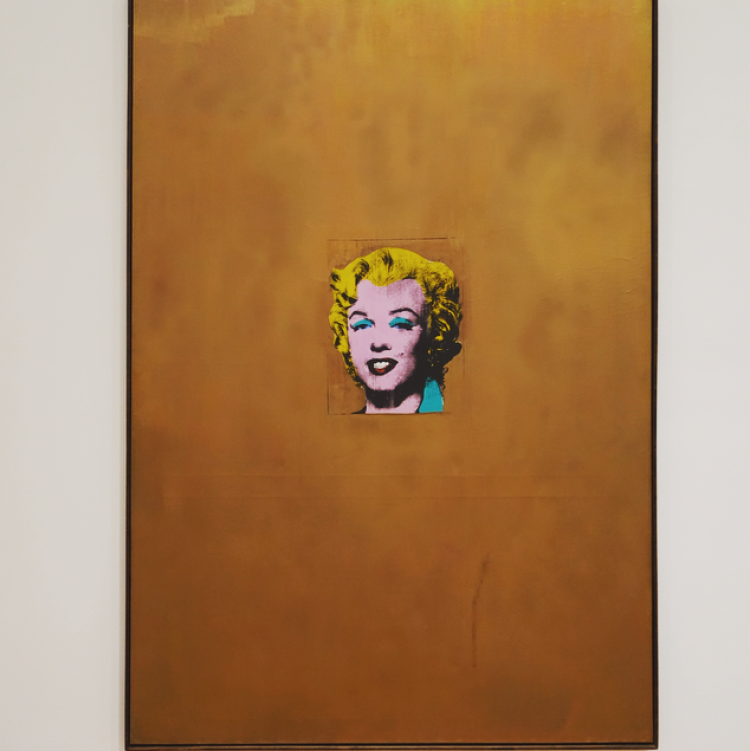 MoMA - This was probably my favorite museum from the ones we visited (Whitney, Met, MoMA). A lot of great works to see here - from Van Gogh's starry night to Andy Warhol and Matisse, Brancusi.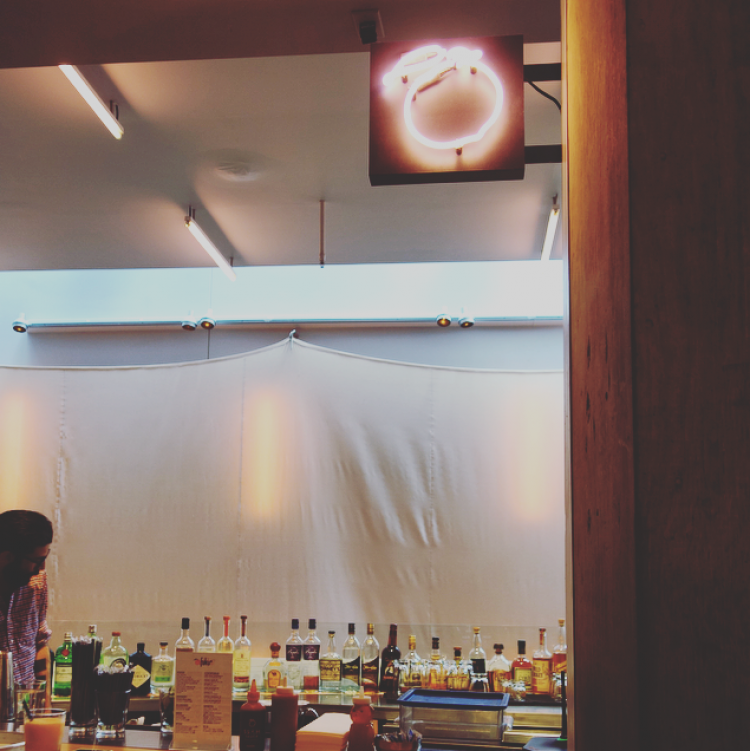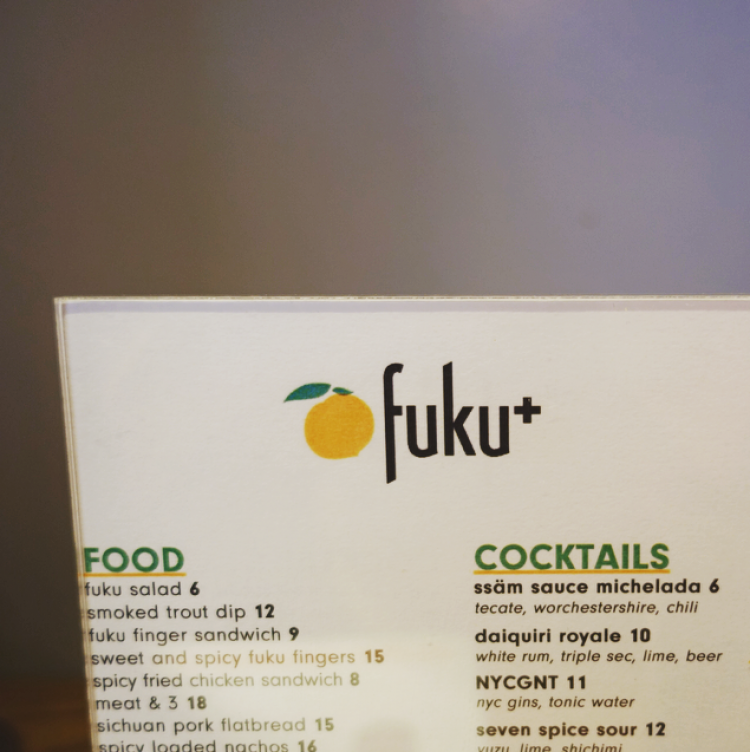 Fuku+ - Fuku+ is part of the restaurant group of chef David Chang. He started out with a ramen restaurant which he is known for, and opened several new restaurants with different concepts. At Fuku+ you can have smaller (lunch) dishes based on fried chicken. We had a pork flatbread and sweet 'n spicy chicken fingers.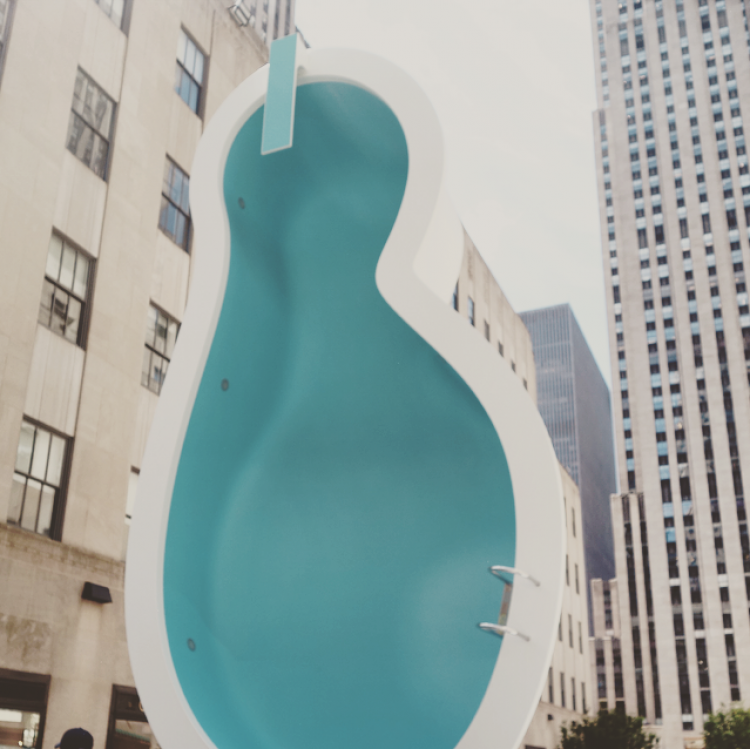 'Van Gogh's Ear' by artists Elmgreen and Dragset, in front of Rockefeller Center.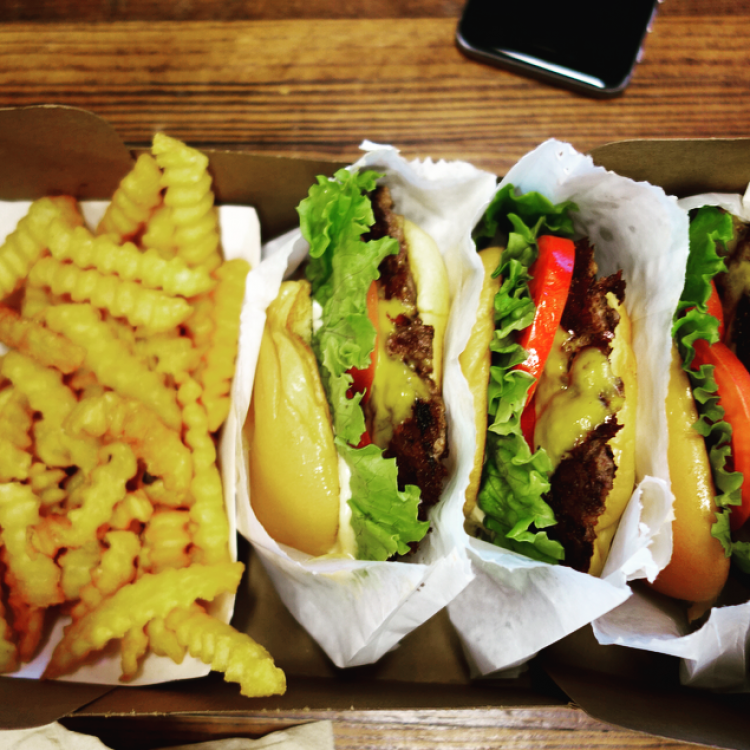 Shake Shack - THE. BEST.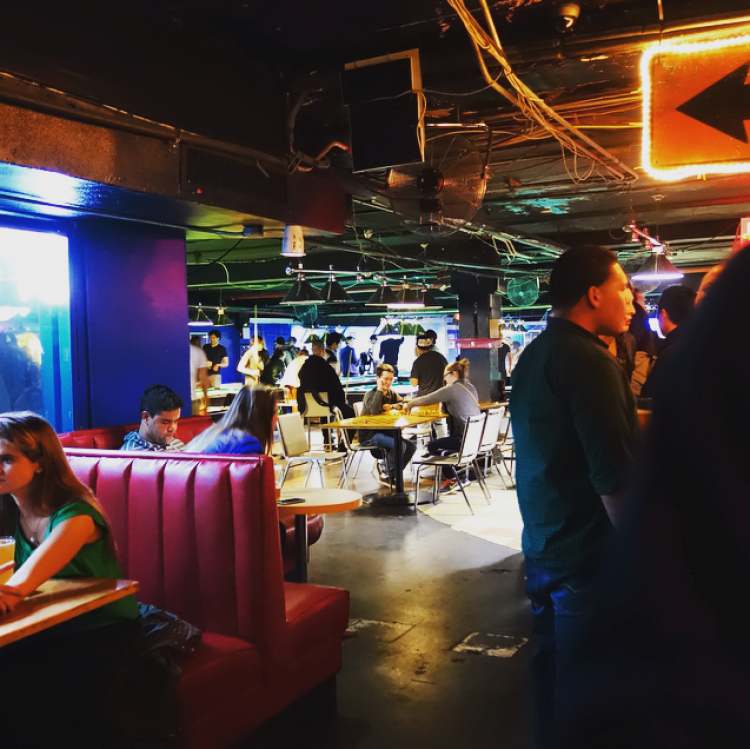 Fat Cat - Fat Cat in West Village, if you're feeling like playing some pool or ping-pong, a good place to spend some quality time with friends, while listening to live jazz. It was so nice to see the people having a good time and enjoying the live music. No matter what day of the week it is, New York is always lively.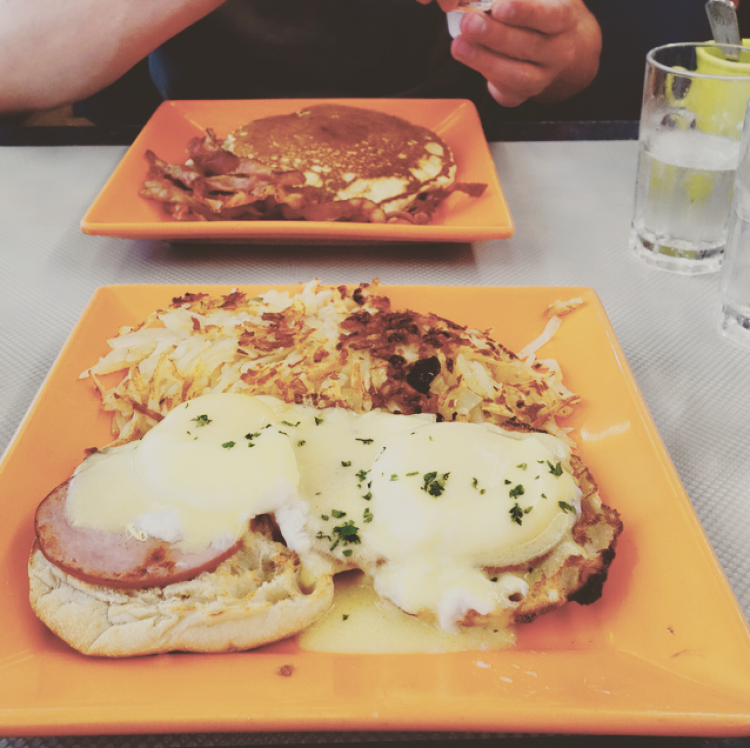 Kellogg's diner - A couple of blocks from where we were staying there was Kellogg's Diner; a typical American diner, open 24/7. We had breakfast here a couple of times, pancakes, eggs benedict etc. etc.