01 April 2015 // Stefanie Barz //Berlin
//

HEAR & SEE

FASHION HIGH ON STAGE #2: Music videos & The White Stripes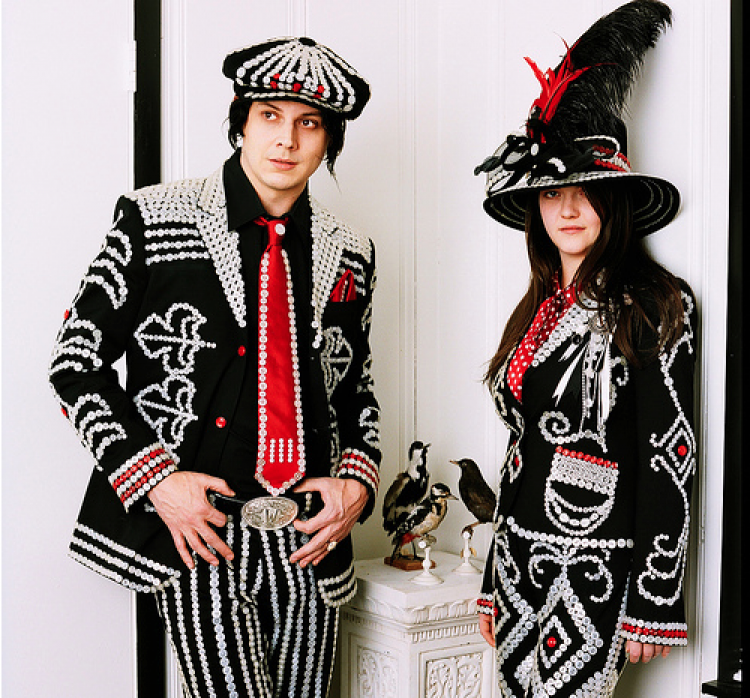 There were live shows on TV after 'Soundies' & 'Scopitones' grew old and before the music video was born. The Kinks and Beatles started with musical promotion films, followed by Queen and ABBA's first videos released in 1975. MTV was born, coming out with 'Video killed the Radio Star' by the Buggles – quite comical. Spacey visuals with poppy collages and arty masquerade, a video in a video.
<iframe width="420" height="315" src="https://www.youtube.com/embed/W8r-tXRLazs" frameborder="0" allowfullscreen></iframe>
And still nowadays with the death of music video channels – they are no longer the opinion leaders of the music industry – the music video is being used as a marketing instrument on diverse media platforms in all kinds of forms, with all kinds of budgets and intentions, to shape the image of the musician, to tell a visual story on top of the pure musical experience – frequently even dominating the sound.
Anyway let's celebrate the fusion of vision and sound, of fashion and music with the catchy black & white & red colour style of the great garage rock band of Jack & Meg White: The White Stripes. Their individual taste and raw rhythms deserved a costume designer to make them beautifully button-embroidered suits for the cover of 'Icky Thump'.
The video 'Blue Orchid' shows a girl in dangerously high ballet-heels, known from fetish scenes since 1896, but copied then over and over again by Pink, Rihanna, Beyonce & Co.
<iframe width="420" height="315" src="https://www.youtube.com/embed/cC16j0TlVfA" frameborder="0" allowfullscreen></iframe>