18 January 2016 // Puck Gall //Amsterdam
//

ADAM GREEN

Good taste and style are very subjective goods. It is so interesting what people perceive as good taste, because it is so personal. I therefore always have a little trouble with magazines preaching what we should wear, what is hot and what not. If we would all act more on our personal taste, good taste should come naturally I believe. Personally I am most fond of things that are a little strange, a bit dirty, very messy and adventurous. If it is music, art or fashion I like it most when it surprises me.

I probably was around seventeen when I first heard of Adam Green. I believe he was the opening act of the Strokes, my teenage heroes. The Strokes are slick rockers who breathe cool. I had never heard of Adam so was not expecting anything. But holy shit, he blew me away. An odd looking guy singing weird songs, with his great disturbing dancing skills that I could relate to. High on life high on a little more I never cared he is a fantastic showman. Please before you read any further look up: 'Adam Green Emily ' on YouTube. This is one of his earlier songs that will give you the right soundtrack to keep on reading.

Because I was so exited about him I dragged various friends and relatives with me to see him perform. Sometimes successfully but often people did not leave with the same level of appreciation as I did. Here I discovered the subjectivity of good taste.

So he is a musician but also an artist and a filmmaker. He grabs the freedom of creativity by the balls and creates what ever he wants. His early songs are super catchy but he also writes quite dark and sensitive songs. My favorite album is: 'Sixes & Sevens' especially because it is so divers.
Every time I see Adam perform live he manages to surprise me. You can see a super energetic funky dancer or a relaxed singer songwriter. What ever he does it always seems truly honest. He looks like couldn't care less about what people expect or think. He approaches his art in the same manner. He works together with guys like Pete Doherty and Macaulay Culkin. He makes crazy colorful paintings that look like COBRA comic books. His latest project is a film called: 'Aladdin'. It is a surrealistic movie in which he brings the story of Aladdin into his own dream world. Inside a world completely made of papier-mâché the princes drives around in a posh car and the lamp functions as a 3D printer. It shows how wide Adam's fantasy reaches absolutely nothing is too crazy.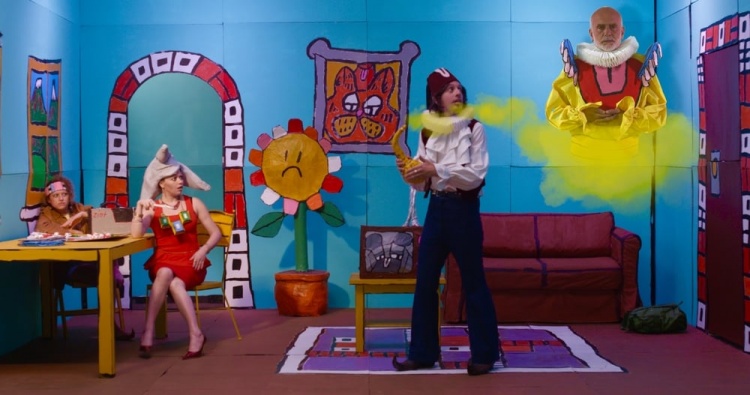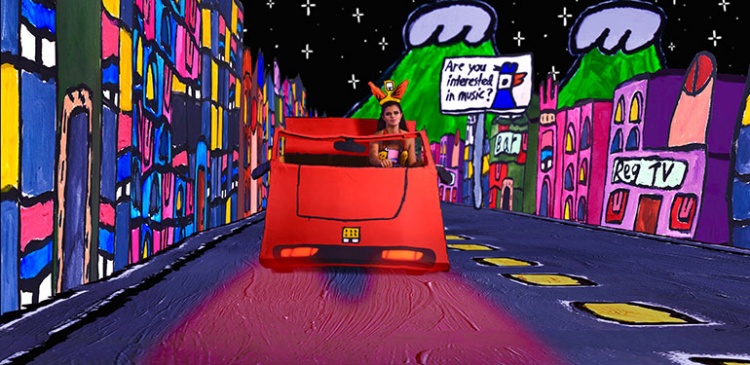 Adam Green is my personification of good taste. He always surprises me with his moves. And as good taste should it reflects in his clothes. He dresses like a pirate/ rock star/ magician. As one would expect he cares less about fashion. He my favorite kind of guy!